Additional Licensees Signed for SpacePop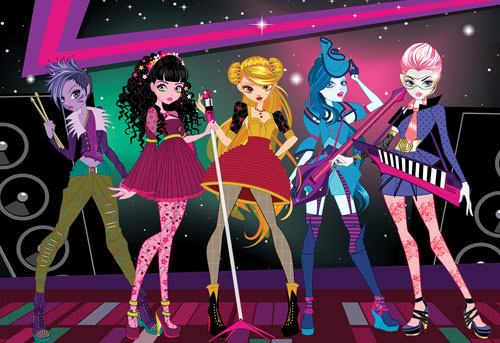 Genius Brands International, Inc., signed two licensing partners for SpacePop, its new tween girls brand. Jaya Apparel Group will develop a complete collection of SpacePop-inspired fashion apparel in girls (sizes 7–16) to include tops, bottoms, fashion tees, jackets, and leggings. H.E.R. Accessories will create a line of SpacePop-branded jewelry, hair accessories, watches, and other fashion-forward items for girls. Both lines are scheduled to debut at retail this fall.
Jaya Apparel and H.E.R. Accessories join SpacePop's first licensing partner, Imprint, part of Macmillan Children's Publishing Group, who signed on as the global master publisher.
New Licensees for Peppa Pig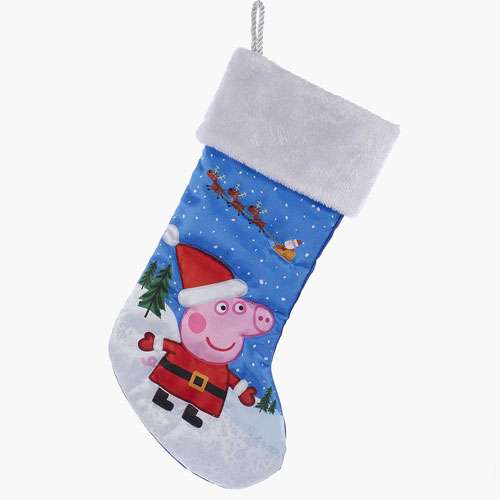 Entertainment One's (eOne) Peppa Pig, airing on Nick Jr. in the U.S., has seven new licensing partners: Colorforms, Fab/Starpoint, Galerie USA, Kurt Adler, Marmont Hill, Montco, and Parragon. In addition, master toy licensee, Jazwares, expands its Peppa Pig range for 2016 with new plush, playsets, and figures.
Colorforms introduces the Colorforms Take Along Re-Stickable Set and Create-A-Story
Fab/Starpoint introduces the Peppa Pig Ceramic Coin Bank
Galerie USA is offering Peppa Pig Chocolate with Toy Surprise
Kurt Adler is offering Blow Mold Disk Ornament and Decoupage Ball Ornament
Marmont Hill introduces framed prints to hang on the wall
Montco introduces corrugated arts and crafts with the Pop-Outz! Grab Bag and Pop-Outz! Special Delivery
Parragon introduces the Peppa Pig Happy Tin and Make It Together Peppa Pig Craft Tube
Peppa Pig is a global entertainment brand with more than 700 licensees worldwide. The show airs in more than 180 territories and has been translated in more than 40 languages.
New Licensees for Family Feud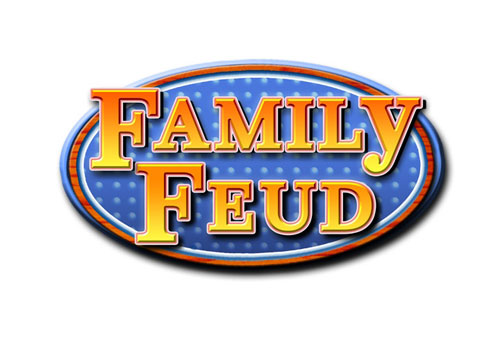 FremantleMedia North America introduced a collection of products for Family Feud. Many of the items were on display at this week's Toy Fair.
Calendar Holdings launched a Family Feud-inspired boxed calendar, which poses a new question and survey answer each day.
Cardinal Games (a division of Spin Master) created a trivia box card game. Players will designate a host, while the others compete in this survey showdown.
The Bridge Direct launch its Family Feud electronic handheld game. This single-player experience features multiple rounds of play.
Endless Games has renewed its partnership to create Family Feud board games. This summer will see the launch of the sixth edition of the company's popular home version of the TV show. The game allows up to 12 family members to play.
Family Feud is celebrating its 40th anniversary this year. Taped in front of a live audience from its home in Atlanta, Ga., Family Feud is produced by FremantleMedia North America, and is distributed by Debmar-Mercury.
Fisher-Price Expands Thomas & Friends Minis
Fisher-Price is expanding its Thomas & Friends Minis with the addition of all-new mash-up Minis. Following the success of its partnership with Warner Bros. Consumer Products, on behalf of DC Entertainment, to offer DC Super Friends Minis featuring Thomas as Superman, and his other engine friends as Robin, The Flash, and Cyborg, among others, Fisher-Price is set to debut more than 35 new DC Super Friends mash-up Minis. Additionally, Fisher-Price will introduce 10 Thomas & Friends SpongeBob SquarePants Minis.
In addition to bringing the Minis to toy aisles, Fisher-Price plans to develop more online content around the mash-up lines, building on the videos created for the debut of the mash-up Minis in 2015.
Diamond Select Signed for Ghostbusters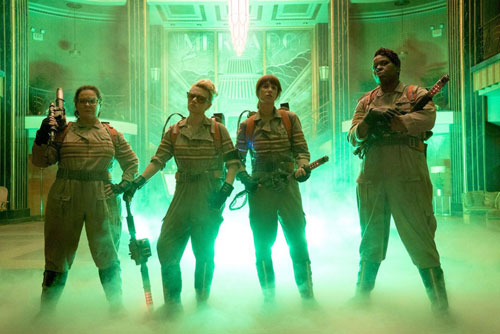 Diamond Select announced that it will produce a line of Minimates mini-figures, vehicles, vinyl banks, kitchenware, and glassware based on the new Ghostbusters film. The film opens July 15.
Diamond Select will have a full assortment of Minimates mini-figures, including all four Ghostbusters, the supporting cast of characters, and also ghosts. Each Minimates mini-figure will measure approximately two-inches tall, with up to 14 points of articulation and fully interchangeable parts. A series of vinyl banks based on the main characters will also be available.
Since 2009, Diamond Select Toys has been releasing collectibles based on the classic 1984 film Ghostbusters, as well as its live-action and animated sequels and spinoffs. Diamond Select Toys' current lines of classic film-based products will continue.
MasterChef Junior, KidKraft in Deal
Endemol Shine North America, producers of Fox's MasterChef Junior, signed KidKraft to develop a line of children's roleplay kitchens and toys. The line will be available this fall. This partnership was brokered by MasterChef Junior's licensing agency Brand Central.
4K Media to Represent Rebecca Bonbon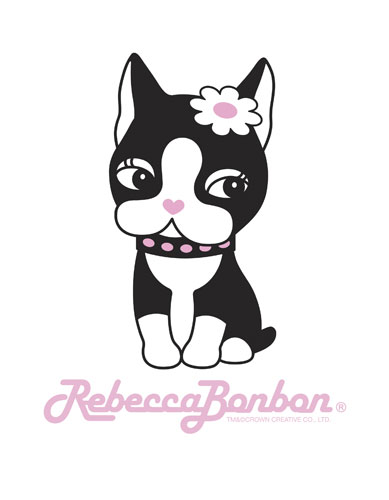 4K Media Inc., the brand management and production subsidiary of Konami Digital Entertainment, announced that Crown Creative has selected 4K Media to serve as master licensee for the girls' fashion brand Rebecca Bonbon in the U.S., Canada, and Europe. Rebecca Bonbon expands 4K Media's licensing portfolio, opening the door to girl-focused product categories. 4K currently represents the Yu-Gi-Oh! brand.
The licensing program will encompass apparel, accessories, cosmetics, home décor, plush, and pet products all targeting young girls.  The company expects to unveil new Rebecca Bonbon products at select retail outlets by late 2016.
Rebecca Bonbon, a French Bulldog, was created by Yuko Shimizu who is the original creator of Hello Kitty.
All American Licensing Signs Artist Dali
All American Licensing announced that it has signed an agreement with V.S. Marketing Ltd. to represent the artwork created by the famous surrealistic Spanish artist Salvador Dali. All American Licensing plans to develop a line of branded merchandise focusing on the Dali collection entitled, "el triomf i el rodoli de la Gala I en Dali". The assortment of products will consist of apparel and accessories, home décor and furniture, electronics, audio and video accessories, and social expression.
The story of the Dali's Lithograph "el triomf i el rodoli de la Gala I en Dali" created in 1961 consists of 44 separate items, built on a unique Catalonian Spanish structure, combined together to form a single work. Behind each one of the 44 motifs lies a story and picture from Salvador Dali's life with the main themes in the works that include the flowing clock, swans, ants, the crown, and more. The work reflects Dali's dreams, memories, fantasies, and people who influenced his life and work.
Cerveza Modelo Especial signs Ripple Junction
Constellation's Cerveza Modelo Especial signed Ripple Junction. The deal was brokered by The Joester Loria Group, Constellation Beer Brands exclusive licensing agent. Ripple Junction will debut a collection of Modelo Especial apparel, with trend-driven designs and silhouettes that fit the brand's appeal with Latino consumers (No. 2 most loved beer brand) and Millennial consumers (90 percent awareness among males 21–24). The Modelo Especial program will be complemented with apparel collections for the other premium brands within the Constellation beer portfolio including Modelo Negra, Pacifico, and Victoria.
Ripple Junction will also debut a special holiday assortment of intarsia sweaters for all brands including Corona Extra and Corona Light. Corona's iconic Feliz Navidad commercials served as inspiration for the winter collection.
Ripple Junction joins an already successful lifestyle program, which includes BioWorld, Brew City, Concept One, and Ingear.
New Licensees for Star Trek
CBS Consumer Products unveiled a lineup of new, global licensees for Star Trek, which celebrates its 50th anniversary in 2016. The new licensees include:
Publishing:
Cross Cult (Germany): Novels
KV&H Verlag (Germany): Calendars
National Geographic: Star Trek Guide to Our Universe hardcover book
Price Stern Sloan: Star Trek Mad Libs and Kirk's Journal
Apparel & Accessories:
Accutime Watch Corporation: Watches
Brainstorm: Running apparel
Burlee (Australia): Footwear
Katalyst (Canada): Apparel and giftware
Logoshirt (Germany): Apparel line
Nimble Solutions (UK): Scarves and umbrellas
Planet Replica (UK): Watches and home accessories
Rosstamps Confecção e Estamparia Eirelli (Brazil): Apparel line
Santex (Europe): Apparel line
SNI Optometric (Europe & MENA): Eyeglasses and accessories
Somerbond (UK): Sleepwear
Threadless: T-shirts and socks
Unemployed Philosophers: Watches and novelty items
Collectibles:
Abysse (France): Giftware
Build-A-Bear Workshop: 50th Anniversary Collection Make-Your-Own Star Trek furry friend with clothing and accessories
Josma Sport (Spain): Giftware
Mezco: Articulated figures
Roads Innovation: Levitating ship collectibles
Sun-Staches: Novelty sunglasses
That Company Called If: Bookmarks
Titan: Vinyl figures
Wish Factory: Plush collectibles
Toys & Games:
Gale Force Nine: Hobby game
FameTek LLC, a division of Massive Audio Inc.: Headphones and Bluetooth speakers
Spin Master: Remote control vehicles
Wooden Expressions & The Franklin Mint: Co-branded tridimensional chess set
USAopoly: Board games
Other:
United States Postal Service: Stamps
Thomas Tucker (UK): Confectionaries