DC Thomson Appoints Jarashow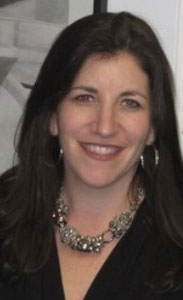 DC Thomson, a UK media organization, announced the appointment of Amy Jarashow as Licensing Director, North America with immediate effect for both Parragon and Wild and Wolf.
She will be responsible for leading client liaison and strategic product and business development with both Parragon and Wild and Wolf's existing licensing partners in North America, such as Disney, Discovery Kids, Mattel, Nickelodeon, The World of Eric Carle, Ted Baker, Happy Jackson, Scrabble, and Sanrio, as well as identifying and managing new licensing acquisitions in North America.
She joins DC Thomson from IQ License, where she led a business development team responsible for over 40 licensed brands. Earlier in her career, Jarashow spent over 15 years in children's publishing, most notably as associate publisher, Random House Young Reader's Group, overseeing their licensed publishing program.
Jarashow will report to Kim Brown, president, North America at Parragon and Javier Zavala, vice-president of North America at Wild and Wolf.