Macy's, Carmelo Anthony, TMNT in Deal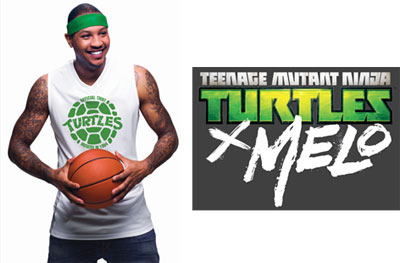 Macy's has teamed up with Nickelodeon and NBA All-Star Carmelo Anthony to introduce, TMNT x Melo a line of boys' apparel and accessories inspired by the Teenage Mutant Ninja Turtles. The collection features graphic T-shirts, hoodies, shorts, pajama sets, and socks, as well as basketballs and an over-the-door basketball hoop. The collection will be available for a limited time only, launching in all Macy's stores and macys.com in early May. Items will range in price from $20–$35.
Chupa Chups Launches Ice Cream
Global confectionery manufacturer, Perfetti Van Melle, has partnered with consumer goods company, Unilever, for a range of individually wrapped ice cream under the Chupa Chups lollipop brand. The products, including Chupa Chups Calippo Shots in flavors Cherry Banana and Cola Lemon, will launch across Western Europe this spring. The agreement was brokered by Perfetti Van Melle's brand extension agency, Beanstalk.
PUMA, WBCP in Kids' Apparel Deal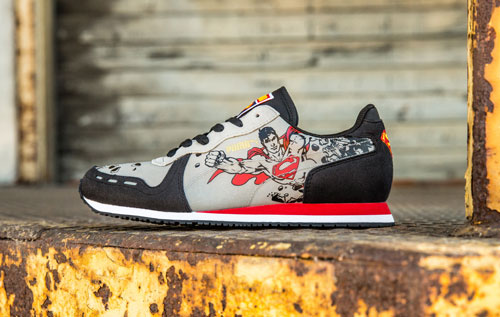 PUMA and Warner Bros. Consumer Products (WBCP), on behalf of DC Entertainment, have partnered to create a kids' Superman collection. The PUMA x Superman collaboration includes classic footwear styles in mini versions, all of which are available in Superman's suit colors and feature the iconic "S-Shield" on the reverse. Available for boys and girls from ages 2–12, PUMA's iconic silhouettes including the Suede, Carson Runner, and Cabana Racer have all been given the heroic treatment with a modern Superman graphic on the side and logo insole.
The collection also features accessories including the Cape Backpack, as well as a range of apparel and graphic T-shirts for boys and girls. Boys can choose from styles featuring images of Superman flying in his red, yellow, and blue uniform or the iconic "S-Shield." Girls can opt for more feminine Supergirl styles in pink, gray, and red. There are Superbaby sets for boys and girls as well. The collection is now available in PUMA stores, PUMA.com, and kids' stores globally.
Product Deals for Five Nights at Freddy's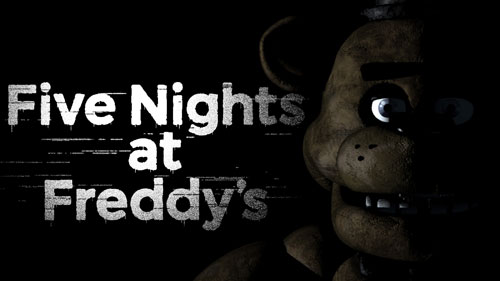 Scottgames announced the signing of five new licensees including Rubie's Costume Company, NECA, Trends International, Buckle-Down, and McFarlane Toys for the hit video game franchise Five Nights at Freddy's. These new licensees join Funko, Just Toys, Sanshee LLC, and Bioworld Merchandising.
Five Nights at Freddy's is a series of horror-themed video games that launched in 2014. The series includes three sequels and has been optioned by Warner Bros. for the development of a feature film. The licensing deals were brokered by Striker Entertainment, Scottgames' worldwide licensing agent. The deals include the following:
Rubie's Costume Company, along with its Morbid Industries and Forum divisions, will be creating Five Nights at Freddy's character costumes, masks, costume accessories, prop replicas, animatronic figures, trick-or-treat bags, indoor and outdoor Halloween décor, pumpkin decorating kits, and pet costumes. Rubie's products will be ready for Halloween 2016.
NECA will be creating a line of large-scale foam figures, animatronic figures, electronic cord accessories, gift sets, seasonal lighting, 3-D figural wall art, roleplaying party games, novelty metal lunch boxes, fleece blankets, and character pillows.
Trends International will be launching Five Nights at Freddy's-themed posters, calendars, bookmarks, writing instruments, stickers, decals, temporary tattoos, gift wrap, and gift bags.
Buckle-Down has created a range of Five Nights at Freddy's-themed belts, belt buckles, key chains, and other items that feature their signature seat-belt-style fasteners.
McFarlane Toys will be launching a construction range of Five Nights at Freddy's buildable playsets based on scenes and locations from the games.
MindWare in Deal with Rainbow Fish
MindWare has been granted multi-category toy and game licensing rights to the The Rainbow Fish book series in multiple territories around the world. MindWare's first product launch in late 2016 will include lacing cards, magnetic playsets, cooperative board games, an ocean fort, and several SKUs of activity books. RJM Licensing, Inc., brokered the deal on behalf of NorthSouth Books, The Rainbow Fish book publisher. To date, The Rainbow Fish book series, which was originally published in 1992, has sold over 30 million copies with an upcoming 25th anniversary in 2017.
Dennis the Menace Featured on Y&R Apparel
King Features announced a new collaboration with lifestyle brand Y&R (Young & Reckless) and Hank Ketcham's Dennis the Menace, which is represented for licensing by the New York-based unit of Hearst.
The men's collection features "5-ana-half"-year-old Dennis on a variety of items, including two graffiti-inspired pins, a dad hat, hoodie, and premium T-shirts. Price points range from $7.99–$39.99. This exclusive online collection is only available through youngandreckless.com.
Yu-Gi-Oh Collectible Coins Available this Summer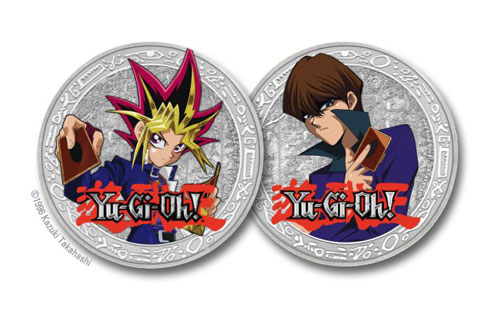 4K Media, Inc., The Konami Digital Entertainment, Inc., subsidiary that manages the licensing and marketing of the Yu-Gi-Oh! brand, has signed a licensing agreement with New Zealand Mint Limited that will see the release of collectible silver coins engraved with the animated series' characters and imagery.
The Yu-Gi-Oh! coins will be released this summer by New Zealand Mint and will be available for purchase in the United States, Canada, Australia, New Zealand, Germany, Italy, United Kingdom, France, Norway, Sweden, Finland, Bulgaria, Austria, Switzerland, Denmark, Spain, Russia, Ukraine, Ireland, Czech Republic, Poland, Netherlands and the United Arab Emirates. The coins are legal tender in the island nation of Niue.