Valdez Joins Target
Target Corporation announced the hiring of Arthur Valdez as executive vice-president, chief supply chain and logistics officer, effective March 28. Valdez will lead Target's supply chain transformation including planning, distribution, and transportation. He will report to Target's executive vice-president and COO, John Mulligan. Valdez is relocating to Minneapolis for this role.
Valdez is a seasoned supply chain leader with extensive experience in both direct-to-consumer and direct-to-store operations. He comes to Target from Amazon where he spent the last 16 years. During that time, he held leadership positions across the company's global and domestic supply chain, including transportation, fulfillment, and logistics. Most recently he was Amazon's vice-president of operations focused on the company's international supply chain expansion. In addition, during his 20-plus year retail career, he has held positions at Walmart and Kmart.
TRU Asia's Merz to Retire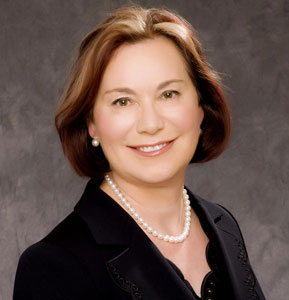 Toys "R" Us, Inc., announced the retirement of Monika Merz, president of Toys "R" Us, Asia Pacific, effective May 31, 2016. TRU says her successor will be named at a future date. She oversees all operations and business activities for the company's more than 300 stores in Japan, Southeast Asia, Greater China, and Australia. Since she started working at Toys "R" Us, Merz has been instrumental in the development of new store formats and merchandising concepts.
"I want to take this opportunity to express my heartfelt gratitude to Monika and to acknowledge her many contributions during her years with the company," said Dave Brandon, chairman and CEO, Toys "R" Us. "She is a highly regarded leader who has inspired new ideas, demonstrated innovative thinking and unwavering passion for the business and grown our Toys "R" Us brand internationally, even through challenging times and market transitions."
Merz's retirement will bring to a close a remarkable career of nearly 20 years of continuous service to the company. She joined in 1996 as vice-president and general manager, TRU Canada and was promoted to president, TRU Canada four years later. In 2007, Merz assumed leadership of TRU Japan. Her role was expanded to include responsibility for the company's stores in Australia in 2011, and, later that year, she gained oversight of the company's locations and corporate offices in Southeast Asia and Greater China when the company entered a joint venture agreement with Li & Fung to operate these formerly licensed stores.
She said in a statement that after more than eight years in Asia, she is returning to Canada for the next stage in life.
Gibeau Named CEO of Zynga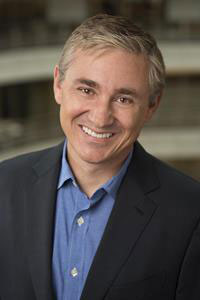 Zynga, Inc., a provider of social game services, announced that it has appointed Frank Gibeau as CEO effective March 7, 2016, reporting to Zynga's board of directors. Gibeau, who joined Zynga's board of directors in August 2015, is a gaming industry veteran, with 25 years of experience in interactive entertainment. Mark Pincus, Zynga's founder and current CEO, will serve as executive chairman of the board, and will also report to Zynga's board of directors.
Gibeau spent more than two decades at Electronic Arts, Inc., where he held a number of business and product leadership roles. Most recently he served as the executive vice-president of EA Mobile from October 2013–May 2015. He managed EA's portfolio of mobile franchises including The Simpsons: Tapped Out, Plants vs. Zombies, Real Racing, Bejeweled, Star Wars, Minions, SimCity, EA Sports, and The Sims.
Prior to that, he was president of EA Labels from 2011–2013, where he oversaw IP development, worldwide product management and marketing for major console and PC properties including Battlefield, FIFA, Madden NFL, Need for Speed, SimCity, Star Wars: The Old Republic, Mass Effect, Dragon Age, and The Sims. He also spent four years as the president of the EA Games Label and was also EA's executive vice-president and general manager of The Americas.
Wind Dancer Films Moves into Kids' TV with Meserve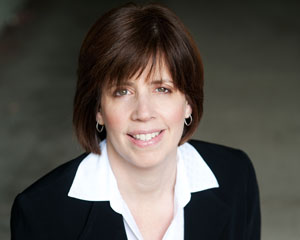 Wind Dancer Films, the company behind some of the most beloved television series and indie movies, including Roseanne and Home Improvement, is moving into children's television. As part of that effort, the company has named Dete Meserve as principal. An accomplished creator and producer of independent movies and award-winning television shows, Meserve will lead Wind Dancer's expansion into children's television, which began with the launch of the company's first kids' series, Ready Jet Go!. The new animated series airs on PBS Kids in the U.S. and is being sold to broadcasters worldwide.
Wind Dancer develops, finances, and produces animated content for kids. The company works closely with partners, including London-based Cake, one of the world's leading kids' and family entertainment distributors, and Licensing Street, the New York City-based licensing and retail development firm, on international sales as well as licensing and merchandising of current and future animated properties. For Ready Jet Go!, Wind Dancer has also recently established a studio in Glendale, Calif. to further facilitate its work on projects from start to finish.
Joining Meserve in launching the children's television division will be Rusty Tracy, as vice-president of animation. Tracy has served as a creative director on many animated kids' TV series, including Wallykazam, Teenage Mutant Ninja Turtles, Kung Fu Panda: Legends of Awesomeness, The Penguins of Madagascar, and more.