Sony Announces Angry Birds Promotional Partners
With The Angry Birds Movie set to open in May, Sony Pictures announced its promotional partners. Angry Birds is one of the most popular apps of all time, with over three billion downloads and over 100 million monthly active players. In total, more than 100 partners worldwide are coming together to deliver $250 million in promotional value for the release of the film. It opens nationwide on May 20. The Angry Birds Movie promotional partnership campaign highlights include:
McDonald's: Global partner in 120 markets worldwide. The chain is also set to deliver a "game-changing physical/digital experience for its customers that will be announced shortly," says Sony.
Ziploc: Creating limited-edition sandwich and snack bags. Customers will receive $5 off movie tickets to see the film when they purchase two specially marked packages of Ziploc brand products, for a limited time.
Menchie's Frozen Yogurt: Offering movie-related yogurt flavors. The program will also feature five collectible spoons for Red, Bomb, Chuck, Matilda, and a Pig, and two new cups.
Imagine Advertising: Services over 200 furniture retailers nationwide and is creating The Best of the Nest event. Customers can go to local furniture stores to take advantage of special offers in celebration of the release of the film.
Happy Egg Company: The company will be highlighting how not all birds are as happy as their hens through social media activation.
International partners are led by: Citroën, Jack Links, Panasonic Batteries & Torches, Novotel hotel brand, and AccorHotels. Other partners around the world include The Home Depot, Sony Electronics, Sony Mobile, Danone, Nestle, Trolli, Pepsico, Ferrero Kinder, HSBC, Dr. Oetker, Telefonica, Yoplait, and many others.
DHX, Mattel in Deal for Rainbow Magic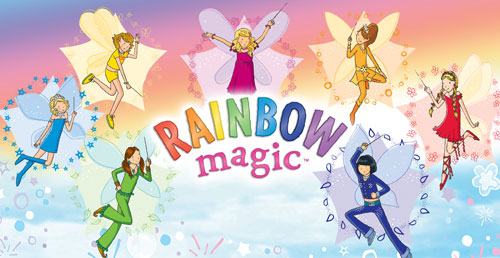 DHX Media has licensed Rainbow Magic from Mattel. The long-term, exclusive, worldwide agreement managed under the Mattel Creations division, covers multiple revenue streams and establishes the framework for DHX to produce and distribute a range of new, multi-platform content inspired by the property. New content under the agreement would be developed and produced at DHX Studios.
With hundreds of titles published to date since 2003, Rainbow Magic has reached millions of readers worldwide in more than 30 languages. Rainbow Magic follows the adventures of two young girls, Rachel and Kirsty, and their magical friends in Fairyland. Rainbow Magic is currently published by Orchard and Scholastic in Europe and the U.S. respectively.
Under the terms of the deal, both partners will collaborate with DHX and granted the exclusive worldwide right to develop and produce new content for Rainbow Magic, while Mattel will oversee global brand management and global toy rights. DHX and Mattel will also work together to mutually approve consumer product licensing activities for the Rainbow Magic brand for territories in which DHX has a consumer products presence.
This deal follows the previously announced long-term global partnership between DHX and Mattel to produce and distribute original content inspired by Mattel's brands Bob the Builder, Fireman Sam, Little People, and Polly Pocket.
4K Media, MBC Group in Deal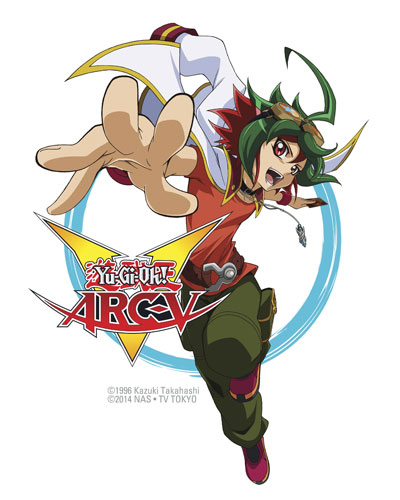 4K Media, Inc., announced that it has secured a broadcasting agreement with MBC Group, specifically with MBC3, the children's edutainment channel, which will premiere the newest Yu-Gi-Oh! Arc-V series in the Middle East & North Africa (MENA) region.
MBC3 says they will air the Yu-Gi-Oh! Duel Monsters series on both their English and Arabic feeds. The network will also debut additional series from the franchise including Yu-Gi-Oh! Zexal and Yu-Gi-Oh! Arc-V.
With this new agreement, MBC3 has licensed the entire library of the Yu-Gi-Oh! Duel Monsters, as well as Yu-Gi-Oh! Zexal and the first two seasons of the new Yu-Gi-Oh! Arc-V. MBC3 has Arabic-language rights around the world outside of Asia, and also has English-language rights for Middle East/North African territories.