Disney/Pixar, Forever 21 in Apparel Partnership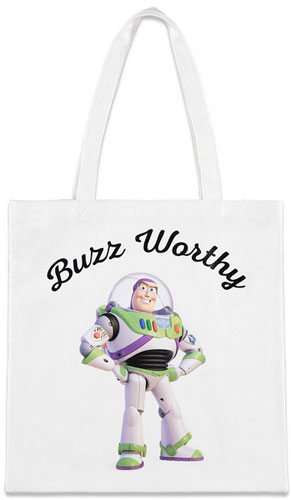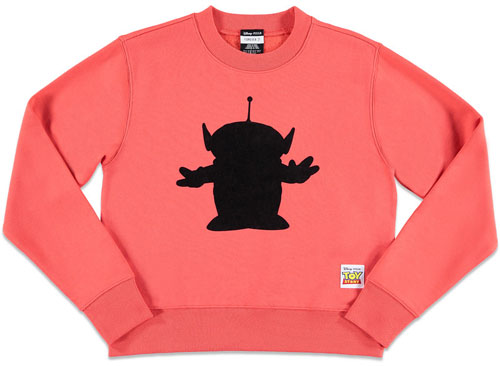 Forever 21 announced the launch of a limited-edition DisneyxPixar capsule collection including women's, men's, and kids' clothing and accessories.
The 29-piece collection celebrates classic characters from iconic DisneyxPixar animated films including Finding Dory, Monsters, Inc., and Toy Story. The collection is comprised of loungewear pieces with beanies, bodysuits, bomber and denim jackets, cropped T-shirts, tote bags, sweaters, and sweatpants that feature character images of Buzz Lightyear, Dory, Nemo, Woody, Mike Wazowski, and more alongside tongue-in-cheek phrases that play off of the characters and their stories.
The collection is highlighted in an episode of Destination: Disney Style; the five-part original series that takes viewers on a trip around the globe to explore the unique ways Disney characters are interpreted through fashion. The video follows Lauren Riihimaki of YouTube's LaurDIY as she delves into everything about the collection, showing viewers how it came together. The episode aired yesterday on the Disney Style YouTube channel.
The line launches in Forever 21 stores globally and on Forever21.com today.
Jurassic World: The Exhibition at The Franklin Institute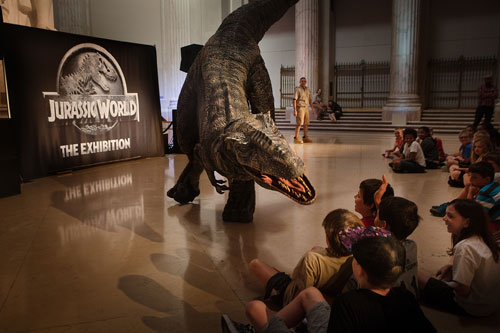 NBCUniversal Brand Development and Imagine Exhibitions will launch the North American premiere of Jurassic World: The Exhibition on November 25 for a limited engagement at The Franklin Institute in Philadelphia. The exhibition will offer a rare look at life-size animatronic dinosaurs, designed by Creature Technology Company (Walking with Dinosaurs), set in themed environments inspired by Jurassic World. Guests can visit the Exhibition in the Nicholas and Athena Karabots Pavilion and the Mandell Center at The Franklin Institute through April 2017.
The Exhibition was created in close collaboration with renowned paleontologist Jack Horner, who served as a Paleontological Advisor on the Jurassic World film. The Exhibition made its world premiere in Melbourne, Australia at the Melbourne Museum in March 2016.
PECO, corporate partner of The Franklin Institute, is the associate sponsor of Jurassic World: The Exhibition.
EatWith, MasterChef in Promotion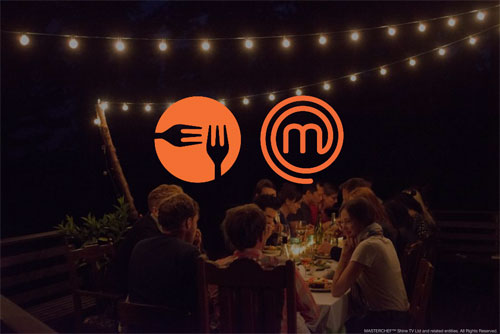 EatWith, the company that brings chefs and foodies together, and MasterChef, America's most-watched cooking competition, announced a partnership to fans the opportunity to dine with their favorite MasterChef contestants and winners.
Over the next few months, former MasterChef contestants will join the EatWith dining platform to host their own meals and events.
The program, which launched on Monday, allows fans and foodies to sign up for a MasterChef EatWith dining experience hosted by their favorite contestants and winners from across the country including:
Luca Manfe, Season Four, Houston
Cutter Brewer, Season Five, Houston
Christian Green, Season Five, New Orleans
Francis Legge, Season Five, New York
Claudia Sandoval, Season Six, San Francisco
Shelly Flash, Season Six, New York
Stephen Lee, Season Six, Palm Springs
Olivia Crouppen, Season Six, Los Angeles
The top-nine host and event pages will be unlocked on the EatWith site soon after the day they are eliminated from the show allowing fans the chance to continue engaging with favorite contestants from this season.
Fans can enter for a chance to win an all-expense paid dinner for two with this season's winner by sharing and tagging who their "plus one" to dinner would be on their Facebook or Twitter page. Visit EatWith's Facebook page for further details.
King Ice to Develop Suicide Squad Jewelry Line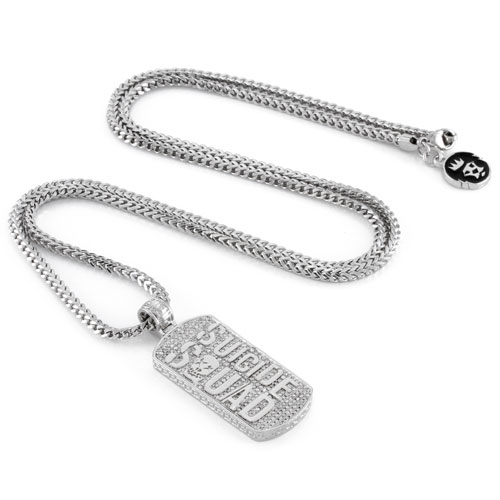 King Ice, a men's jewelry brand, and Warner Bros. Consumer Products on behalf of DC Entertainment, will release an eight-piece character collection based on Warner Bros. Pictures' Suicide Squad.
King Ice will develop a series of 3D-design pendants, each built to match the imagery of the iconic characters, from The Joker's sinister laugh to Batman's iconic cowl. King Ice's Suicide Squad collection will use carbon fiber as its base material, giving the pendants both durability and a lightweight feel. The line will target the contemporary and streetwear jewelry industries for men, ages 18 and up, targeting both casual and hard-core fans.
Football Greats as Plush Bleacher Creatures
The Football Greats Alliance (FGA) and plush manufacturer Bleacher Creatures announced a partnership to bring NFL fans their favorite retired football legends in mini plush form.
The line will include star quarterbacks including Brett Favre and Terry Bradshaw, legendary running backs such as Walter Payton, and all-time defensive stoppers from Sean Taylor to Jack Lambert, and all-time great coaches such as Mike Ditka.
The deal was brokered by IMG, which manages the FGA.
Vandor Debuts Care Bears Merchandise
Vandor, LLC launched a collection of products for everyday use featuring the Care Bears. Care Bears imagery is featured on shopper and tin totes, travel cups and water bottles, a bamboo mealtime set, and oval mugs.
In addition to Care Bears' retro appeal, a new Netflix original series, Care Bears & Cousins, and a range of all-new consumer products are available from a wide array of licensees.