K'NEX, Nitro Circus in Deal
Nitro Circus, the action sport collective led by Travis Pastrana, and K'NEX announced their new agreement to create a line of building toys based on the global action sports phenomenon.
The deal combines the K'NEX building system with favorite Nitro Circus stunts, bringing them from the stadium to the construction aisle. With over two billion video views to date and 170 tour dates planned worldwide in 2016 and 2017, Nitro Circus is an action sports empire that features top-tier talent and entertains families around the world.
K'NEX is providing a sneak peek of the new Nitro Circus building sets this week at Fall Toy Preview at the Dallas Market Center. The K'NEX Nitro Circus product line will become widely available in the fall 2017. These sets are inspired by the Nitro Circus Live show, featuring the biggest tricks in freestyle motocross (FMX), BMX, skate, and more. This line is designed for children ages 7 and up.
LEGO Batman Costumes from Disguise
Disguise, the Halloween costume division of Jakks Pacific, Inc., announced a licensing agreement with the LEGO Group and Warner Bros. Consumer Products, on behalf of DC Entertainment, to create children's Halloween costumes and everyday dress-up based on the LEGO Batman and LEGO Batgirl characters from the highly anticipated feature film from Warner Bros. Pictures and LEGO System A/S, The LEGO Batman Movie, opening February 10, 2017. The multi-year, multi-category agreement grants Disguise rights to distribute The LEGO Batman Movie-inspired costumes across channels in North America, Europe, Mexico, Asia, Australia, and New Zealand.
LEGO Batman costumes from Disguise are scheduled to be available at retail in January 2017.
Jim Henson Co., Snaptoys in Deal
Snaptoys, Inc., announced it has been selected as the master toy licensee by The Jim Henson Company for its Netflix original series for preschoolers, Word Party. The show premiered its first season in July with 14 episodes, and the second season will premiere on October 21, 2016, with an additional 12 episodes.
Word Party is a vocabulary building show from The Jim Henson Company that follows four adorable baby animals, Bailey an Elephant, Franny a Cheetah, Kip a Wallaby, and Lulu a Panda, as they sing, dance, and play. The show invites young viewers (ages 2-4) to help teach the baby animals new words, practice these new words themselves, and celebrate these achievements with a Word Party! Each episode is 11 minutes long.
European Licensees Named for Num Noms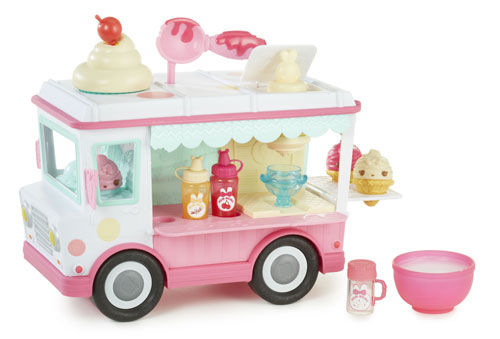 MGA Entertainment (MGAE) appointed new licensing partners in Europe for its hit property Num Noms, the scented novelty + collectibles "novibles" that girls can mix, match, and stack.
Series 1 of the collectible toys launched in the U.S. in December 2015 and in the UK in spring 2016.
New partners across Europe include ATM (accessories and bags in France), Blueprint (stationery in the UK), Clementoni (puzzles in the UK), Canal Toys (arts and crafts, in the UK and France), Character World (bedding, pan-Europe), Kinnerton (confectionery, cakes, and desserts in the UK, France, Benelux, Nordics), Spearmark (lunchware and lighting in the UK), Topps Europe (collectible cards, EMEA).
MGAE will begin rolling out the first licensed products with apparel, sleepwear, and some accessories in the U.S. in Q4. Additional programs will debut in the spring in the UK, followed by a full program available at retail across the U.S. and Europe in fall 2017.
Family Guy Licensing Expands in Europe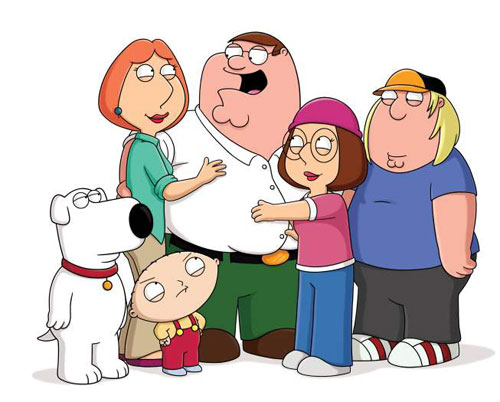 Twentieth Century Fox Consumer Products (FCP) announced an expanded Family Guy licensing program, a new collectible card mobile game launch, and a new broadcast partnership with ITV2.
On February 29, 2016, Family Guy began airing on ITV2, the UK's biggest digital channel with episodes attracting up to 1.2 million viewers. With a dedicated daily Fox Animation block, ITV2 also become the home for the Seth MacFarlane animated comedies American Dad, The Cleveland Show, and new series Bordertown. The Seth MacFarlane comedies reached 8.1 million adults with 3.8 million 16-34 year olds during their first five weeks on ITV2, according to FCP.
Zak (UK) Ltd. is the latest partner to join the Family Guy licensing program. Zak is the master gift licensee and will offer holiday and Father's Day products. Alongside Zak (UK) Ltd., LF Beauty and Beacon Confectionery will equally be focused on both seasonal windows, with licensees Pyramid & Danilo in the stationery category. Poetic Gem has expanded its underwear license to become the fashion daywear partner for the UK, complimenting Somerbond for loungewear.
In the mobile game space, Fox Digital Entertainment and Kongregate, recently launched Animation Throwdown: The Quest for Cards, a new collectible card mobile game that mashes up the characters and worlds of American Dad!, Bob's Burgers, Family Guy, Futurama, and King of the Hill.
All-new Family Guy airs on ITV2 this fall.
Powerpuff Girls Expands Across EMEA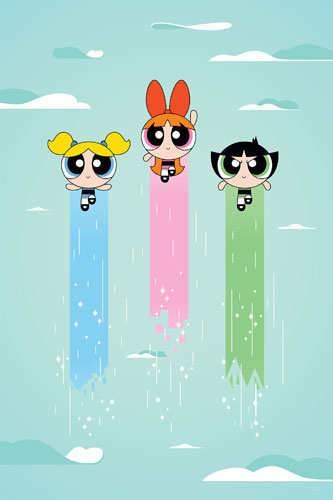 Cartoon Network's The Powerpuff Girls debuted on TV screens across EMEA in April 2016. Now Cartoon Network announces its comprehensive first collection of EMEA licensing partners in the region.
The EMEA merchandise roll-out will be kicked off by global toy partner Spin Master who will launch its toy line spanning plush, figures and playsets, dolls, roleplay, and novelty items in spring 2017. An extensive line-up of fashion, accessories, gifting, housewares, personal care, FMCG, and back-to-school products will debut later.
The Powerpuff Girls is also widely featured in the dedicated Cartoon Network Zone at the recently opened IMG Worlds of Adventures in Dubai. Alongside the Mojo Jojo's Robot Rampage ride that offers visitors the chance to take the skies with Blossom, Bubbles, and Buttercup, the Cartoon Network retail store offers a vast array of Powerpuff Girl products, many of which are exclusive to the park.
In a further brand extension, Cartoon Network has recently partnered with Warner Bros. Interactive Entertainment to introduce The Powerpuff Girls into the popular LEGO dimensions video game in June 2017.
IMG, Care Bears in Deal
IMG announced that it has been appointed as the licensing representative for Care Bears in Japan and South Korea by American Greetings Entertainment, the intellectual property and outbound licensing division of American Greetings Corporation.
The deal will see IMG bring Care Bears to both countries by developing products across categories including plush, apparel and accessories, as well as direct-to-retail programs beginning early 2017, the 35th anniversary of the Care Bears brand. IMG will also enhance the brand's social media and digital presence, which will include developing the official Care Bears website in Japanese.
Epic!, Adds Sesame Street to Content Offerings
Epic!, a content and learning platform for kids 12 and under, partnered with Sesame Workshop to bring Sesame Street content to its subscribers for the first time. Beginning immediately, a collection of Sesame Street audio-enabled read-to-me books and a wide range of learning-based short-form content will join the library of e-books and educational videos already available to Epic! subscribers. The new Sesame Street material is included in Epic's regular $4.99 monthly subscription price.
The 12 e-books and 33 short videos being added to Epic! represent a broad sampling of Sesame Street through the years. Epic! subscribers will have access to favorite books, such as The ABCs of Cookies, Elmo Visits the Dentist, and Monsters in the Bathroom, as well as videos including Super Grover 2.0, People in Your Neighborhood, and Elmo's Got the Moves.
Epic! offers more than 15,000 books and 1,500 videos from leading publishers. It is available on Android, iOS, Apple TV, and any Web browser. A single subscription provides personalized and unlimited access to Epic's entire library for a parent and up to four children.
Joester Loria Group Extends Corona Licensing
Retro Image Apparel will launch a collection of Corona- and Modelo-branded bicycle jerseys, performance T-shirts, headwear, and shorts. The collection will debut with a line of men's and women's bike jerseys and tech T-shirts to be sold in independent bike shops, sporting good stores, online retailers, and specialty accounts. The line is expected at retail in fall 2017. A line of bicycle apparel using the unique graphics and icons of Pacifico will launch in early 2018.
Joester Loria Group Extends Dena Designs into Tabletop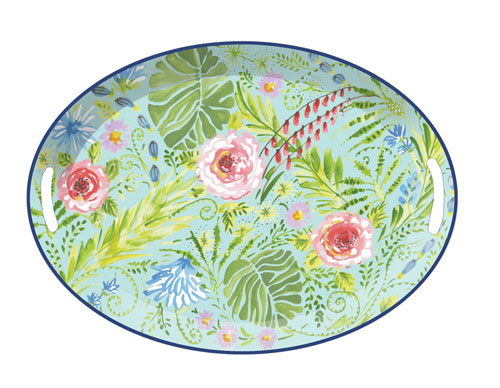 In a deal brokered by The Joester Loria Group, Dena Designs has partnered with Prima Design to launch a multi-product tabletop collection at retail in spring 2017. The line is expected to include porcelain dinnerware, glassware, serve ware, melamine, mugs, trays, and other tabletop items.