Discovery to Build Licensing Program for Eurosport
Discovery Consumer Products is introducing a multifaceted licensing program for Eurosport, the leading sports channels group across Europe and Asia located in 93 countries and reaching 228 million households.
In 2017, the Eurosport line is set to kick-off a multifaceted licensing program with a wide range of cycling products appropriate for both children and adults of all abilities. In developing the line, Discovery is seeking manufacturers, and in certain cases, co-branding opportunities. To support the new line of cycling products as well as additional product lines as they debut, Discovery Consumer Products is strategically building a marketing program that aligns with key broadcasting events, beginning with the Tour de France in July 2017. Products will first debut in the UK, Germany, Italy, and France followed by the Netherlands, Nordics, Spain, Poland, Romania, Russia, and the Middle East.
Discovery Consumer Products also has plans to expand the brand into lifestyle fashion, entry-level sports equipment for kids, and Eurosport-Owned Events Merchandise for tournaments such as the FIA World Touring Car Championship. All lines of products will be supported by a marketing program featuring network talent, broadcast and digital elements, as well as live-event promotions. In addition to making the products available at retailers in local markets, the launch of an e-commerce store for the brand is also planned.
In 2015 Discovery Communications acquired full ownership of the sports brand, and since then they have won the TV and multiplatform rights for the Olympic Games from 2018–2024, reinforcing Eurosport as the home of Olympic sports all year long. Since May 2014, Discovery and Eurosport have acquired more than 7,500 hours of coverage—with more than 3,300 of that live—per year. Discovery Consumer Products is actively looking for partners and retailers for the Eurosport line.
New Global Deals for Shopkins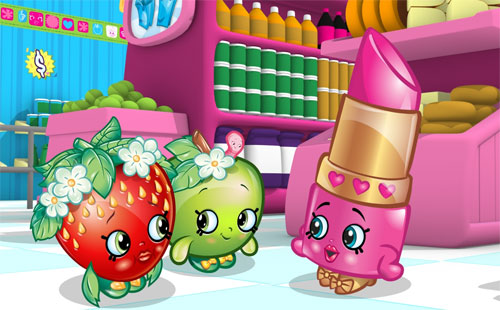 Corus Entertainment's Nelvana Enterprises announced has a host of new deals and licensees for Moose Toys' Shopkins brand. Shopkins will be featured in McDonald's restaurants in France and Monaco. Megalicense International has been named as a sub-agent for Russia, the Commonwealth of Independent States, Ukraine, and the Baltic nations of Estonia, Latvia, and Lithuania.
Nelvana has named a wide range of new licensees for the Shopkins consumer products program including:
Bonbon Buddies—Confectionery treats for consumers in France, Eastern Europe, and Scandinavia
Corsair Toiletries Ltd.—An array of toiletries and personal care products such as toothbrushes, toothpaste, bubble bath, and lip gloss for France and French-speaking Belgium as well as French-speaking Switzerland
Ravensburger—A line of puzzles for France, Italy, and Spain
Sahinler SAS—A line of apparel, including T-shirts, underwear, swimwear, pajamas, headwear, and more for consumers in France and Monaco
The Cookie Company BV—A selection of jewelry and hair accessories as well as swimwear, underwear, sleepwear, and cold-weather accessories such as hats and gloves by Primark Products for Belgium, The Netherlands, and Luxembourg
Trudeau—An assortment of housewares, including melamine items, offered throughout Europe
More than 700 million Shopkins have been sold globally. In the digital space, Shopkins is the No. 1 kids' app in over 11 countries, and the Shopkins YouTube Channel has received in excess of 181 million views. The first ever Shopkins DVD will be released globally this month.
Spot It! Becomes an App
Asmodee, a publisher and distributor of tabletop games, announced that it has developed a digital adaptation of the card game Spot It! in collaboration with Virtuos Studio. Spot It! Dobble Challenges will be released as a free app globally in a dozen languages this holiday season for iOS and Android devices.
Co-developed by Virtuos Studio and Asmodee Digital, Spot It! Dobble Challenges was built entirely from the ground-up with mobile users in mind. The app will feature friendly symbols, fast-paced and tactical gameplay mechanics, asynchronous multiplayer mode, leaderboard, matchmaking (friend's list), collectible characters, and special powers. It will also include game variants (classic mode, survival mode, tricks, etc.).
Hawaiian Airlines to Feature Moana on Planes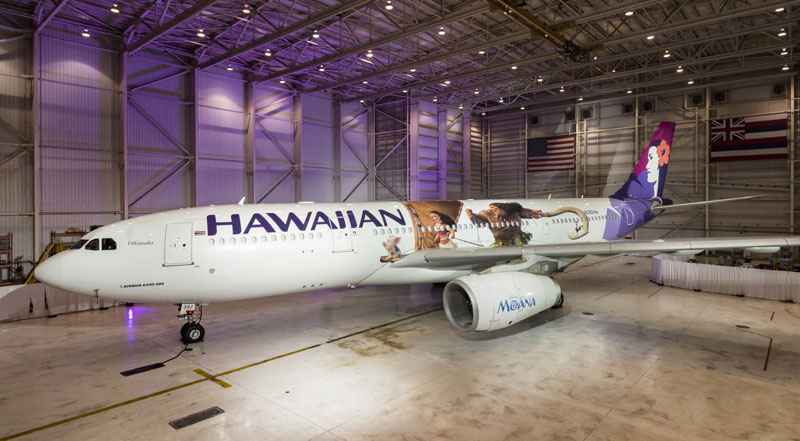 Hawaiian Airlines, in collaboration with Walt Disney Studios, unveiled the first of three custom Airbus A330 aircraft adorned with imagery from the CG-animated comedy adventure Moana. The inaugural decal design features four characters from the movie on Hawaiian's fuselage, including the demigod Maui, the adventurous teenager Moana, and her two friends: Heihei the rooster and Pua the pig. Next month, Hawaiian will reveal two additional livery designs featuring custom-made decals that show the characters interacting with the planes.
The overhead luggage bins on all three Moana-themed Airbus A330s are also being decorated with characters and artwork from the film. The planes will fly on Hawaiian's regularly scheduled U.S. domestic routes as well as to international destinations including Brisbane and Sydney, Australia; Osaka and Tokyo, Japan; and Auckland, New Zealand through March 2017.
Guests traveling to any of Hawaiian's domestic or international destinations will enjoy special in-flight entertainment as well as co-branded, limited-edition products such as blankets, towels and children's and adult apparel.
Moana opens in theaters on November 23.
Silverlit Named Master Toy for Robot Trains
CJ E&M, Asia's leading content and media company, announced that Silverlit Toys has been appointed worldwide master toy partner for CJ's new children's series, Robot Trains.
Robot Trains is a 3-D, CGI-animation series that revolves around Train World fighting evil to save their village. The series is currently airing globally. The toy line will feature transforming robots and battery-operated playsets inspired by characters from the animated television series and is set to hit shelves October 2017.