New Hires, Promotion at MarVista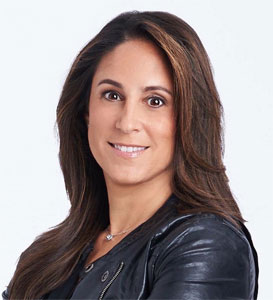 MarVista Entertainment announced the expansion of its executive team including the hiring of industry veteran Deena Stern as senior vice-president of marketing and communications. Bringing extensive experience from her tenures at Esquire Network, Comedy Central, and USA Network, Stern joins a new executive slate that includes recent hire and former Lionsgate executive Kenny Christmas as senior vice-president of business and legal affairs, and the recently promoted Hannah Pillemer, who will now serve as senior vice-president of development and production.
In her new role, Stern will oversee marketing and communications for the MarVista Entertainment brand and the expansive title selection, domestic and international, and lead campaign initiatives for new genres.Stern previously held the position of SVP of marketing and digital for Esquire Network where she was integral in launching a new cable network.
As senior vice-president of business and legal affairs for MarVista Entertainment, Christmas will oversee the negotiating and shaping of business transactions in the areas of development, production, finance, and distribution of television and film. Previous posts include the Los Angeles-based law firm of O'Melveny and Myers and the law firm of Hansen, Jacobson et al in Beverly Hills. Over the last dozen years, he has held a variety of senior executive positions at companies such as Lions Gate Entertainment, The Tyra Banks Company, Edmonds Entertainment, and Brooklyn Hazelhurst Productions.
Pillemer was recently promoted to senior vice-president of development and production following her position as a creative executive, first joining the company in 2013. She joined the company from HBO Films and Plum TV.
Southwood Joins Fred Rogers Company
The Fred Rogers Company has named Micah Southwood to the newly created position of licensing manager. In her new role, Southwood will closely collaborate with the company's consumer products, business development, finance, marketing, and external licensing partners on the company's behalf.
Before joining The Fred Rogers Company, her previous posts include Allstate, Sears Holdings, and Dick's Sporting Goods.