Wicked Cool Teams with Puerto Rico Hurricane Relief Foundation for Toy Donations
Wicked Cool Toys has teamed up with Laura and Jorge Posada, founders of the Puerto Rico Hurricane Relief Foundation to donate more than 10,000 toys to children in Puerto Rico hardest hit by Hurricane Maria.
The former New York Yankee and his wife, a life coach, have been advocates of their home country since the devastating hurricane left millions of people without electricity or homes since September 20, 2017.
Additional toys and donations are needed for both Christmas and Three Kings Day (January 6, 2018). A fund started by the Posadas is still open for new donations through youcaring.com/lauraandjorgeposada. The next phase of their efforts include rebuilding housing and helping small businesses start over.
Some of the donations have been delivered to the Children's Hospital in Guaynabo, Girls Home in Cupey, Christian Center Bet-el, to the elderly in the town of Corozal, and door-to-door in the western town of San Sebastian, Anasco, Las Marias, Isabela and Ponce. Loads of supplies were delivered to the mayor of San Juan, Carmen Yulin and was distributed in places in need.
Imprint Named Master Publishing Partner for Rainbow Rangers
Genius Brands continues to build the global licensing, merchandising, and retail program for its preschool series, Rainbow Rangers, with the appointment of the new master publishing partner for the brand, Imprint, a part of Macmillan Children's Publishing Group.
As global master publishing partner, Macmillan Children's Publishing Group's Imprint team will develop a wide range line of books, including picture books, leveled readers, story books, and board books for anticipated release in 2019. Imprint joins a growing list of previously announced licensees.
The company anticipates the retail program to begin rolling out in the U.S. in late spring 2019, continuing through back-to-school and holiday.  Currently in production on season one (52 x 11' episodes), the CGI-animated series, Rainbow Rangers, is slated to premiere in fall 2018 on Nick Jr.
TRU, Hamilton's Lin-Manuel Miranda, Telemundo, and Others Team for Puerto Rico Toy Drive
Lin-Manuel Miranda, Toys "R" Us, Telemundo, Hispanic Federation, and R.Evolución Latina are partnering to bring toys to the thousands of children affected by Hurricane Maria this Three Kings Day with the launch of Toys 4 Puerto Rico. The toy drive aims to send 10,000 toys to children throughout the island. Donations are now being collected at Toysrus.com/Toys4PuertoRico until Tuesday, January 2.
Supporters can visit Toysrus.com/Toys4PuertoRico to give a gift of $5, $10, and $20, which will be used to purchase from a suggested list of toys featured on the website. Hispanic Federation and partner organization R.Evolución Latina will handle the distribution of the purchased items, and ensure that community partners receive gifts for a mix of ages.
On Three Kings Day (Saturday, January 6, 2018), the donated toys will be distributed to towns throughout the island at local celebrations.
As the official media partner, under the banner of its corporate social responsibility initiative, "El Poder En Ti" (The Power in You), Telemundo will make a donation of $30,000 to the toy drive. The network will also air national and local promos encouraging viewers to donate, in-show segments across network shows including Un Nuevo Día, Al Rojo Vivo, and Noticias Telemundo, daily digital and social amplification, and participation in community events to support the drive. In addition, Telemundo talent will participate in the local celebrations to help distribute toys.
Miffy Hops into TCG Toy Line
TCG is expanding its lineup of licensed brands to include Miffy, the classic children's property and star of Miffy's Adventures Big and Small.
The brand, managed by Big Tent Entertainment and owned by Mercis Media bv, features the bunny character that was created in 1955 by artist Dick Bruna. TCG's fresh line of Miffy games and puzzles for preschoolers will roll out in spring 2018.
Miffy's Adventures Big and Small is a CGI-animated TV series that premiered in the U.S. on Nick Jr. in October 2016 and airs weekdays on the channel, as well as in Canada on TVO and Knowledge Network. Miffy's 3-D stop-motion animated series, Miffy and Friends, airs on Noggin.
Buzzfeed's Tasty Teams with Walmart, Jet.com for In-App Shopping
Fans of BuzzFeed's social food network Tasty can now order products directly from the app experience on Walmart.com and Jet.com.
When users open the Tasty app to view any of the 2,000-plus recipe videos, the recipe will include direct links to the kitchen tools, bakeware, and appliances you may need need to create a dish, such as a slow cooker, a nonstick pan, or measuring cups.
Here's how it works:
Next year, the companies plan to expand the partnership further by integrating groceries alongside services like Walmart's online grocery pickup.
Liebmann Licensing Signs Electric Negro!
Liebmann Licensing has signed the Electric Negro! to its client roster.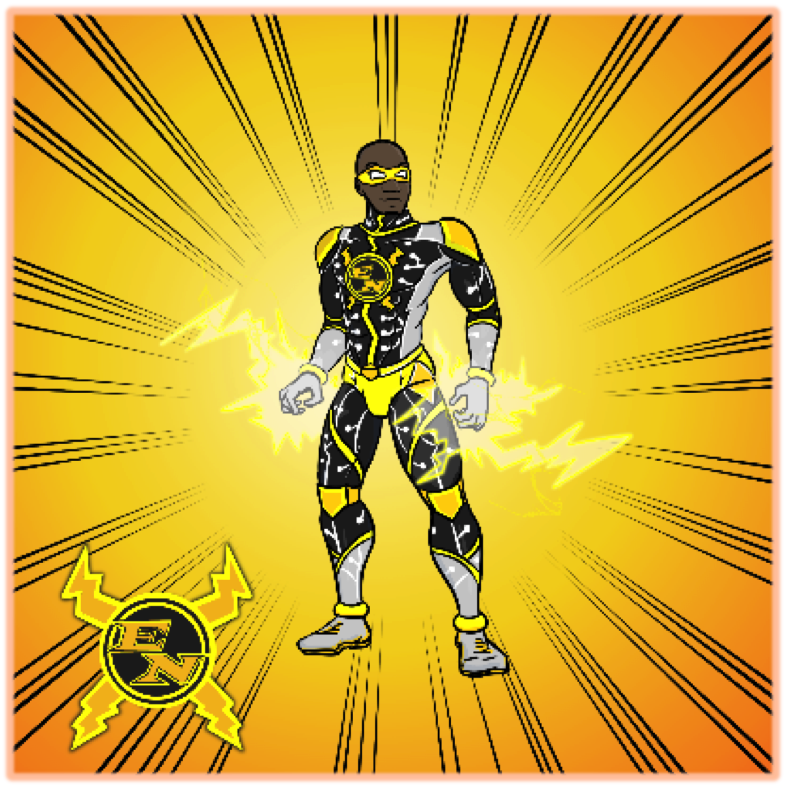 The Electric Negro! is the brainchild of Papa Joe Aviance, born out of his own weight loss journey. It all started in 2011, when the EDM recording artist couldn't watch his own hit music video, because he was 450 pounds. He vowed to lose the weight but living on an artist's salary he couldn't afford a gym membership or a fancy diet. So he started shopping for discounted healthy foods at his local dollar store, and walking, five miles a day, every day. And in just 18 months, he lost 250 pounds.
Electric Negro! draws inspiration from Papa Joe's experiences and seeks to express the transformation from "average joe" to superhero. Kevin, a struggling musician, works in the mailroom of a large office complex. Kevin crosses paths with a psychotic CEO of a tech company and enlists him to participate in an experiment to test a new mind/machine technology. An electrifying accident occurs and the experiment goes terribly wrong, leaving Kevin with the power to generate and conduct electricity. The CEO wants to control Kevin and use his powers for his own evil purposes, but Kevin wants to use his powers for help save man/woman kind.
"The Electric Negro! is a new kind of superhero" says Caryl Liebmann, head of Liebmann Licensing. "He represents the motivated superhero within us all. Transcending race, The Electric Negro! is a dreamer, a believer, a goal-setting achiever inspiring others to take that first difficult step toward #feelingelectric."
Papa Joe was awarded the Lifestyle Change Ambassador from the American Heart Association in 2013 and is the Brand Ambassador for The 99 Cents Only Stores. He has been featured on local & national shows including Good Morning America, Good Morning New York, Fox & Friends, The Dallas Morning News, KABC Los Angeles, CBS Los Angeles, NBC4 Los Angeles, KBC Los Angeles, PIX11 NY, MSN, CNN.com, and People Magazine.
Liebmann Licensing is offering The Electric Negro! for live-action, animation and licensing opportunities including toys and games, apparel, and electronics. The brand is currently in discussions for a development deal for a weight loss reality show staring Papa Joe. To tie-in with the reality show, Liebmann is offering Papa Joe's flare to a line of licensed merchandise including apparel, food and beverage, culinary and cooking accessories as well as co-branding, sponsorships and promotions.