UN, Mattel Team Up for Thomas & Friends Relaunch
Mattel has launched a two-year collaboration with the United Nations (UN) for the latest series of Thomas & Friends, which will promote the UN's Sustainable Development Goals (SDGs) to its young audience.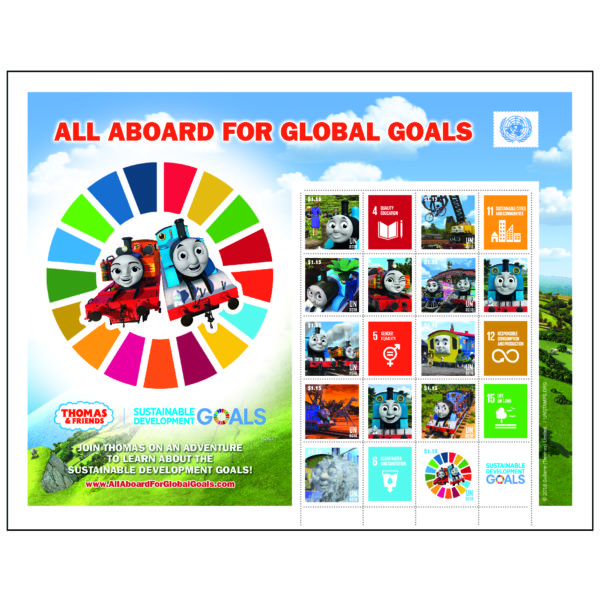 The Thomas & Friends production team collaborated with the UN Department of Public Information's Creative Community Outreach Initiative to develop content inspired by six of the 17 SDGs: No. 4: Quality Education, No. 5: Gender Equality, No. 6: Clean Water and Sanitation, No. 11: Sustainable Cities and Communities, No. 12: Responsible Consumption and Production, and No. 15: Life on Land.
Following market research with kids and parents around the world, the new series will have a more contemporary feel, a new theme song, and a new Steam Team that ensures gender equality.
The series will also have Thomas leaving Sodor for the first time, introducing kids to new cultures, countries, and characters such as Nia from Africa, Ashima from India, Yong Bao from China, and Shane from Australia.The collaboration will also include parent tips, activity sheets, and short-form content available on the microsite, allaboardforglobalgoals.com.
The collaboration was announced last week during a roundtable discussion held at the United Nations Headquarters. Speakers included Olivia Wilde, actress, filmmaker and activist; Maher Nasser, the director of the outreach division in the UN Department of Public Information; Ian McCue, senior producer of Thomas & Friends; Tolulope Lewis-Tamoka, UN Women's Africa program advisor; and Richard Dickson, president and COO of Mattel.
The United Nations Postal Administration (UNPA) also unveiled a special event stamp sheet on September 7 to commemorate the All Aboard for Global Goals initiative featuring Thomas & Friends. The sheet of 10 stamps feature images of Thomas & Friends and includes the six SDPs highlighted in the series. The stamp sheet can be personalized with your picture on it. It's now available on www.unstamps.org or UNPA stamp shops in New York, Geneva, and Vienna.
Nelvana, Cinedigm Makes Multi-Year Library Home Entertainment Deal
Corus Entertainment's Nelvana inked a multi-year home entertainment deal with Cinedigm for multiple titles from its children's content library including Babar, Babar and the Adventures of Badou, and Bakugan Battle Brawlers.
Los Angeles-based Cinedigm has taken DVD and transactional digital rights for more than 3,000 episodes and will kick off the deal with Nelvana's preschool series Ranger Rob, which focuses on the adventures of the Big Sky Park ranger and his friends.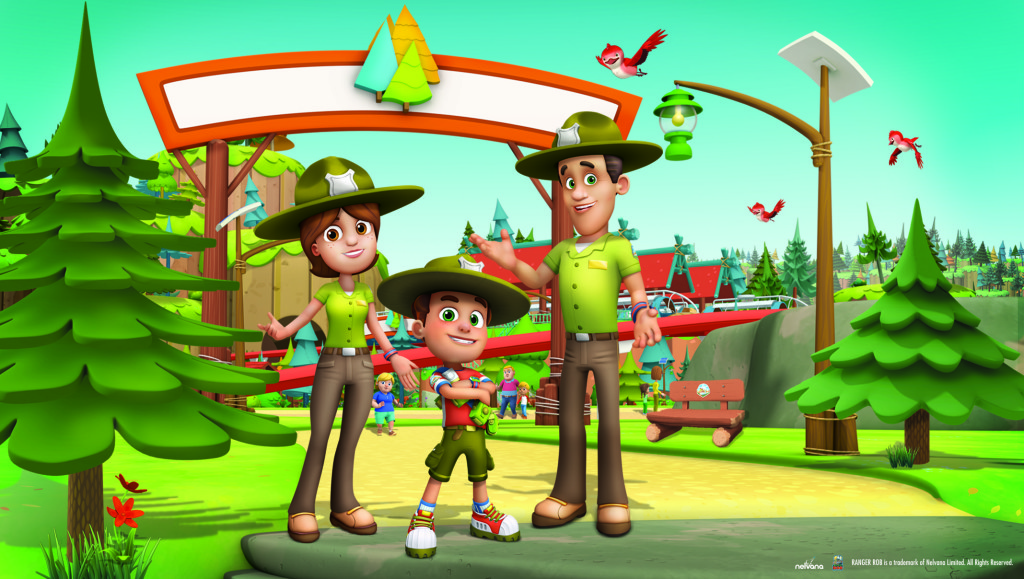 Additionally, Cinedigm will release DVDs of The ZhuZhus, the Disney Channel series based on the $2 billion toy brand. Nelvana's comedy series 6Teen, and CGI interactive series Little Charmers are also included in the deal. Cinedigm will release Babar  and Father Christmas, Babar: King of the Elephants, Babar: The Movie, Franklin and the Turtle Lake Treasure, and Pippi Longstocking for digital purchase in November.
Nekton Named Educational Partner for The Deep
Technicolor has named Nekton Oxford Deep Ocean Exploration Institute as an official educational partner and consultant for  the animated underwater adventure series, The Deep, based on Tom Taylor's graphic novel series of the same name.
Through the strategic partnership, Technicolor and Nekton will produce co-branded STEM materials and videos featuring characters from The Deep and real-life content from Nekton's missions that can be shared across platforms and with schools globally, along with aquarium partners; and develop a major consumer promotion for The Deep that coincides with Nekton's phase-two Mission—exploring the Indian Ocean, the planet's least known ocean.
Nekton works in collaboration with the University of Oxford and is funded by a combination of income from foundations, corporate and science/education institutions, along with individual donors to accelerate scientific discovery and ocean governance, and combines scientific research ocean policy, public engagement, and education.
Fox Cooks Up New Deals for Bob's Burgers
Twentieth Century Fox Consumer Products has collaborated with cause-driven pop culture retailer BoxLunch to develop Bob's Burgers merchandise. The partnership includes a wide assortment of series-inspired products ahead of the series' ninth season premiere on Sunday, September 30 on FOX.
Starting September 10, a Louise Belcher Funko Pop! collectible figure will be sold exclusively at BoxLunch stores and BoxLunch.com. The nationwide collaboration supports Feeding America's Hunger Action Month, which brings attention to the reality of food insecurity in the U.S. and promotes ways to get involved in the movement to help end hunger. The Louise Belcher Funko Pop! will retail for $12.90 and each purchase will help provide 10 meals to Feeding America from now through February 2, 2019, up to a maximum donation of $22,302.
Exclusive Bob's Burgers merchandise also includes:
· Funko Pop! Rides Espresso Trip Tina & Unicorn Vinyl Figure
· Tina Butts Women's Long Sleeve T-Shirt
· Bob's Burgers Espresso T-Shirt
· Wonder Wharf Tote Bag
· Kuchi Kopi Pet Chew Toy
Additionally, Fox Consumer Products also announces a wide-range of additional never-before-seen merchandise, including:
Bob's Burgers themed sheets, comforters, and pillows from Jay Franco (available at Target and Hot Topic this month)
A Habitat line of series-inspired skateboards and apparel (available on Zumiez and shop.fox.com) including pro-model skateboards featuring illustrations of the Habitat crew interacting with Bob, Linda, Louise, Tina, Gene, Mr. Fischoedor, and Teddy
A special Bob's Burgers edition of CLUE from USAopoly
Kidrobot art toys, collectible figures, keychains, and pins including a seven-inch Kuchi Kopi glow-in-the-dark collectible art figure, Equestranaut Bobcephala Bob Belcher collectible art figure, and Badder Tina Belcher seven-inch collectible art figure (available 2019)
The Official Bob's Burgers Sticker Book with 100 removable stickers, 16 pages of trivia, quotes and songs from the show
The Official Bob's Burgers Guided Journal; and The Bob's Burgers Burger Book: Real Recipes for Joke Burgers from Rizolli
Bob's Burgers Grand Re-Opening Mad Libs, featuring 21 new stories, from Penguin Books
The final recipe of Blue Apron's summer-long partnership, created by Chef Alvin Cailan, "The Absentee Shallot Burger," is available via Blue Apron the week of September 17 and will be featured on the season nine premiere of Bob's Burgers.
Plus, an additional assortment of "Bob's Burgers" merchandise on Shop.Fox.com