Novel Entertainment has secured a raft of licensing deals for its animated series Horrid Henry, which currently airs on Nickelodeon and Netflix in the UK as well as in 90 territories globally.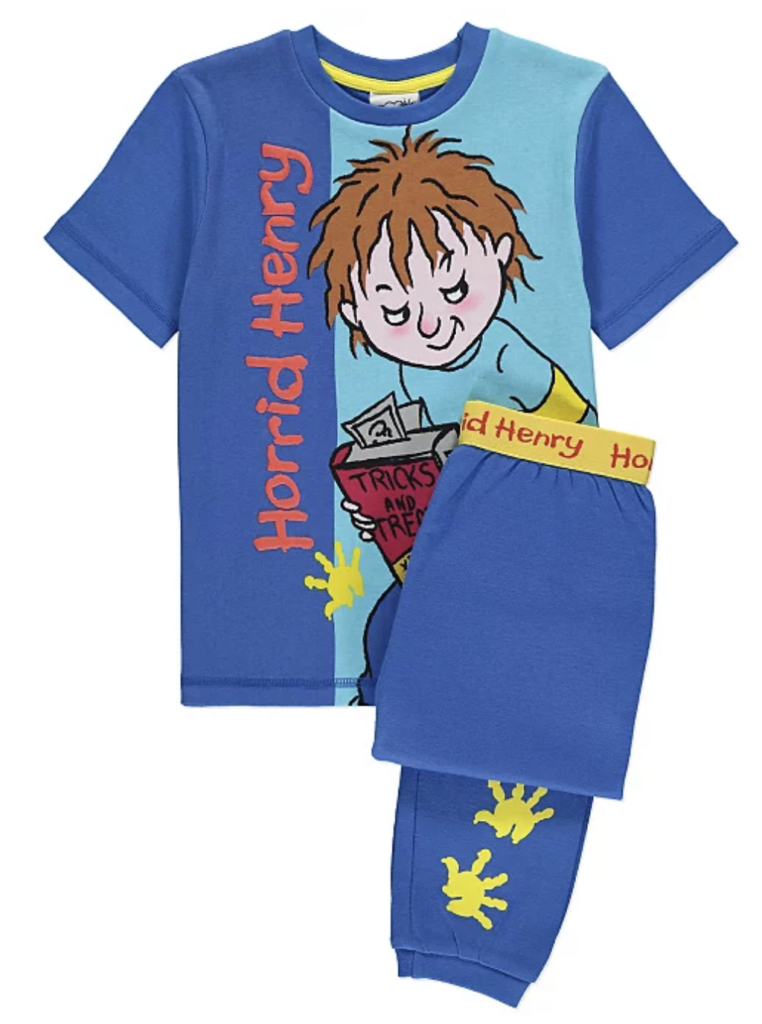 Texco has a new range of Horrid Henry bedding, while Cooneen has a new line of pajamas at retail in Asda. A new range of Horrid Henry-themed glasses are available through the NHS voucher scheme following a deal secured with Clear Vision.

Novel has also renewed deals across key categories, extending its agreement with Rubie's for dress-up costumes, available in Asda, Morrisons, Matalan and Sainsbury's. Paul Lamond has extended its agreement for board games and puzzles, P2 Games has agreed to a new license for its gaming app, and Fabric Flavours is now in its 12th year as licensing partner for Horrid Henry shirts.
The recent licensing deals were brokered by Novel licensing agent, Caroline Mickler.
The fifth season of Novel's four-time BAFTA-nominated TV series currently airs in the UK. The brand has been extended to include film, stage, radio and online extensions as well as being at the heart of a successful licensing and merchandising program.
A total of 250 episodes are now available with recent sales including MBC (Middle East), Alati International (Russia), and Atlantic Digital Networks (Canada). Renewals include Turner Broadcasting System (Asia), Mediacorp (Singapore), POP TV (Slovenia), E-Vision (Middle East), Asiana (Korea) and Netflix (France, US, Canada, Australia and New Zealand). Other broadcasters on board include ABC Australia, RTE Eire, Mediacorp Singapore, Gulli France, NRK Norway, Hulu US, SVT Sweden, YLE Finland, RTP Portugal, TVP1 in Poland, and Al Jazeerah Middle East. A Novel Entertainment Production, Horrid Henry is produced by Lucinda Whiteley and Mike Watts.