Penguin Ventures is teaming up with Le Méridien Piccadilly Hotel to launch an official Peter Rabbit Afternoon Tea, in a deal brokered by Silvergate Media.
The afternoon tea concept and creative was developed by Penguin Ventures on behalf of Frederick Warne & Co. Ltd, Beatrix Potter's original publisher, in collaboration with the hotel.
The Peter Rabbit Afternoon Tea lets children and grown-ups alike enjoy Peter Rabbit alongside tasty treats such as chamomile chocolate pots and vegetable patch sandwiches.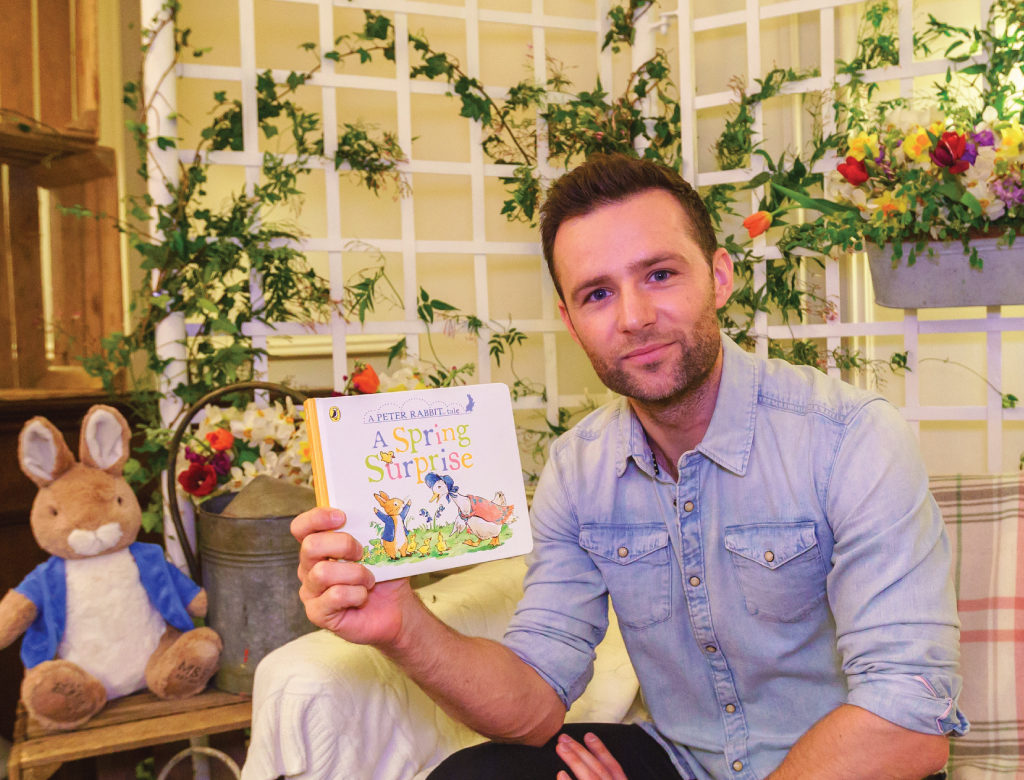 Harry Judd (member of the band Mcfly and winner of the 2011 season of Strictly Come Dancing) was a special guest at the Peter Rabbit Springtime Celebration hosted by Penguin Ventures for influencers and their children at the Terrace restaurant this week. Judd read A Spring Surprise, a new book from Puffin, to visiting children who also enjoyed dressing up and face-painting. Guests were the first to try the new Peter Rabbit Afternoon Tea menu.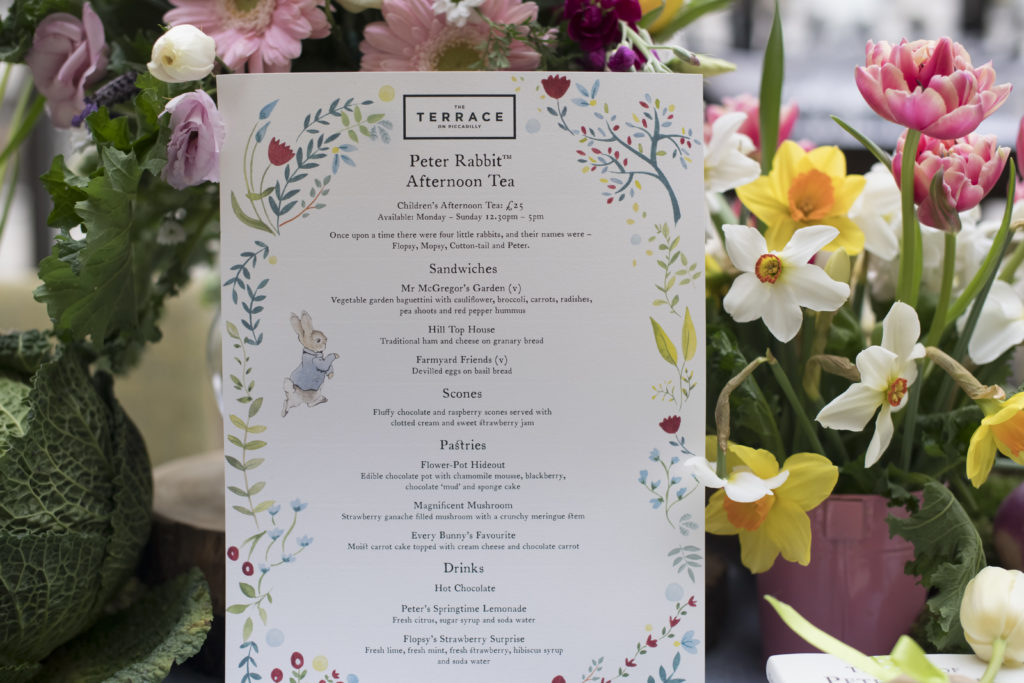 Taking inspiration from the original Beatrix Potter Tale, savory bites include Mr. McGregor's Garden wrapping vegetables referenced during Peter's garden scramble such as carrots, radishes and pea shoots inside a mini baguette, as well as the Caught In A Twist smoked salmon and sun-dried tomato pinwheel.
Pastries include the Flower-Pot Hideout, a chamomile mousse inside an edible chocolate pot, flavors harking back to Peter's warming bedtime tea after his adventurous day; a Magnificent Mushroom of strawberry ganache with a crunchy meringue stem; as well as Every Bunny's Favourite, a delicious carrot cake. A selection of fresh scones, jams and clotted cream come served alongside the tea.
With a mini version presented inside a wooden vegetable patch box for children, and adults' delights served on a tiered slate planter, the tea can be enjoyed by the whole family. Served in the Terrace On Piccadilly featuring a Victorian glass atrium with floor-to-ceiling windows and balcony overlooking Piccadilly, and decked out with an array of foliage, the setting echoes The Tale of Peter Rabbit.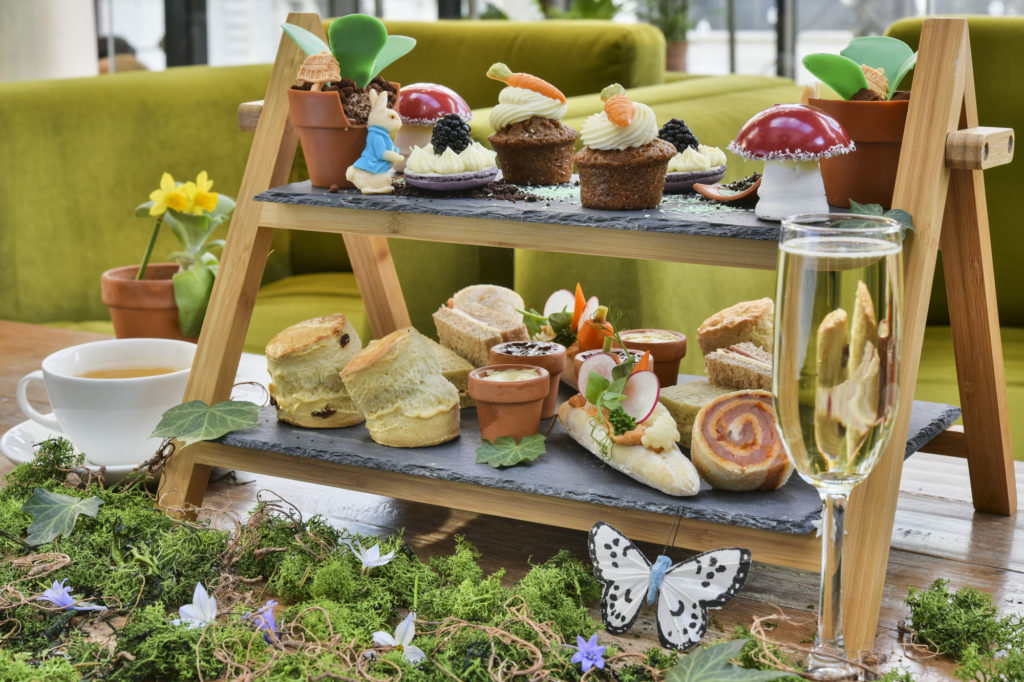 Located in the heart of the West End and well-known for its family-friendly programs, the hotel's new family package also lets families explore the entirety of the hotel along with Peter Rabbit.
Children can start their adventure at the 'kids only' check in where they will be given an array of Peter Rabbit goodies including a purse, drawstring bag, and a bespoke Le Méridien Piccadilly Peter Rabbit book for bedtime reading, as well as the chance to take part in a dedicated Peter Rabbit trail across the hotel.
Inviting little ones to discover the hotel's secret hideouts, the trail reveals interesting facts about the Peter Rabbit story and encourages character drawing and tracing. Through the guided hunt, children, and their accompanying adult, must find letters and characters scattered across the hotel, meanwhile discovering areas such as the 'kids-only' book den, offering an array of novels, all the way through to the hotel's pool, one of the largest in central London.
The Peter Rabbit Afternoon Tea launches this month and will run for six months. It is available Monday – Sunday 12:30–5 p.m. For additional information, visit Le Méridien Piccadilly Hotel website.