WowWee Releases Fingerlings UNTAMED AR App
WowWee, makers of Fingerlings, announced the launch of UNTAMED ARena, a new augmented reality app for mobile devices that is fully integrated with the entire UNTAMED product line. Using the app, kids can transforms any space into their UNTAMED creature's modern-day arena.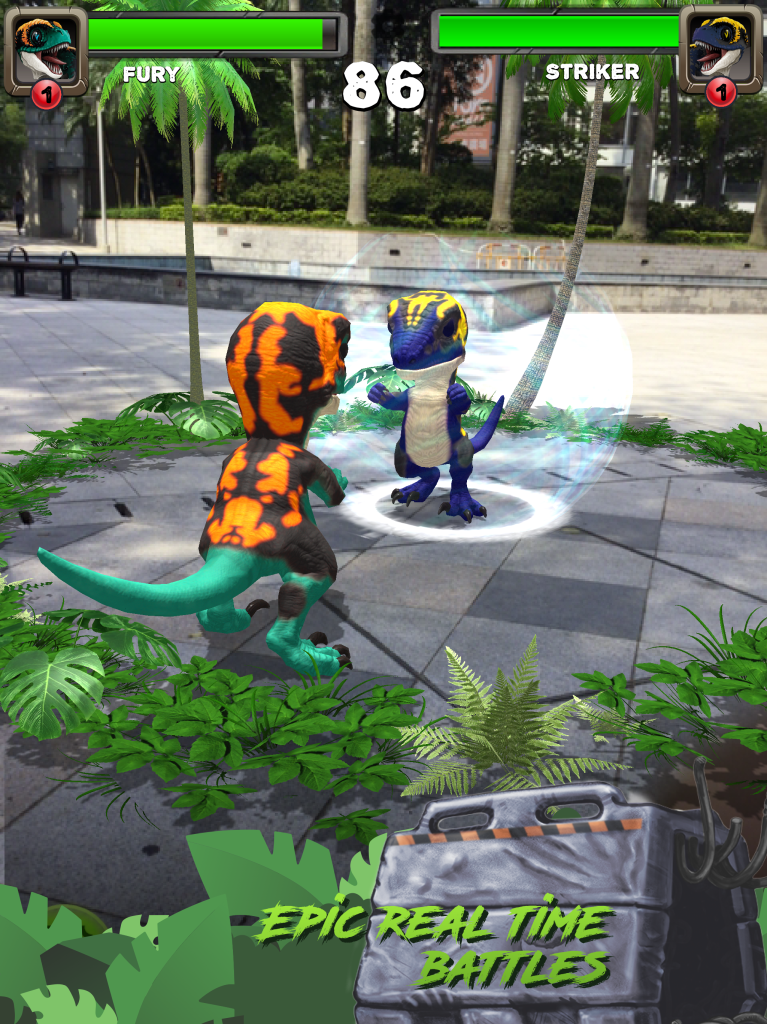 Built by HappyGiant, UNTAMED ARena provides a complete AR experience equipped with 3-D toy recognition. The app supports all UNTAMED Raptors and T-Rex toys, and is available for free on iOS devices here, coming soon to Android.
As kids watch their toy transform into a 3-D animated replica, they'll be able to challenge friends and anonymous foes to battles in real time. Using a technique HappyGiant has developed called Full Body AR, the game reacts to players' movements so they can dodge, jump, squat, and move around for a physically active experience. Kids can also scale down to tabletop play, where they can pet their creature, play fetch, feed them, and even calm them down or rile them up using direct taps and swipes.