Factory Entertainment will unveil its brand new line of diecast, mini pop culture collectibles, KUZOS, at Toy Fair New York.
KUZOS are detailed diecast metal collectibles based on iconic movie and television characters and props. The average KUZO footprint is two inches in width, and each comes packaged in a collector-quality clam shell package. Collectors can display their KUZOS collection in a custom-designed, multi-tiered glass and acrylic display case.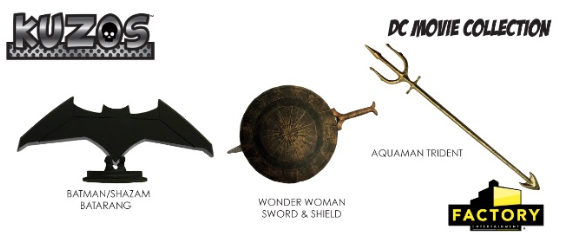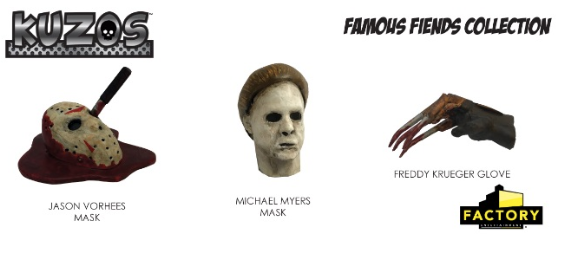 The first wave of KUZOS will include collectibles from Batman, Wonder Woman, Friday the 13th, Nightmare on Elm Street, and Halloween. Future waves will feature KUZOS from Star Trek, Harry Potter, The Beatles, Looney Tunes, and more.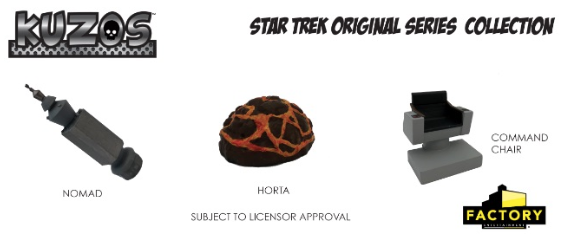 KUZOS™ will be available on Factory Entertainment's website as well as from various online and brick and mortar retailers.