Jazwares announced its strategic partnership with the Iberian distributor, Toy Partner, which will secure placement at retail complete with branded statements to build Jazwares' presence in this region.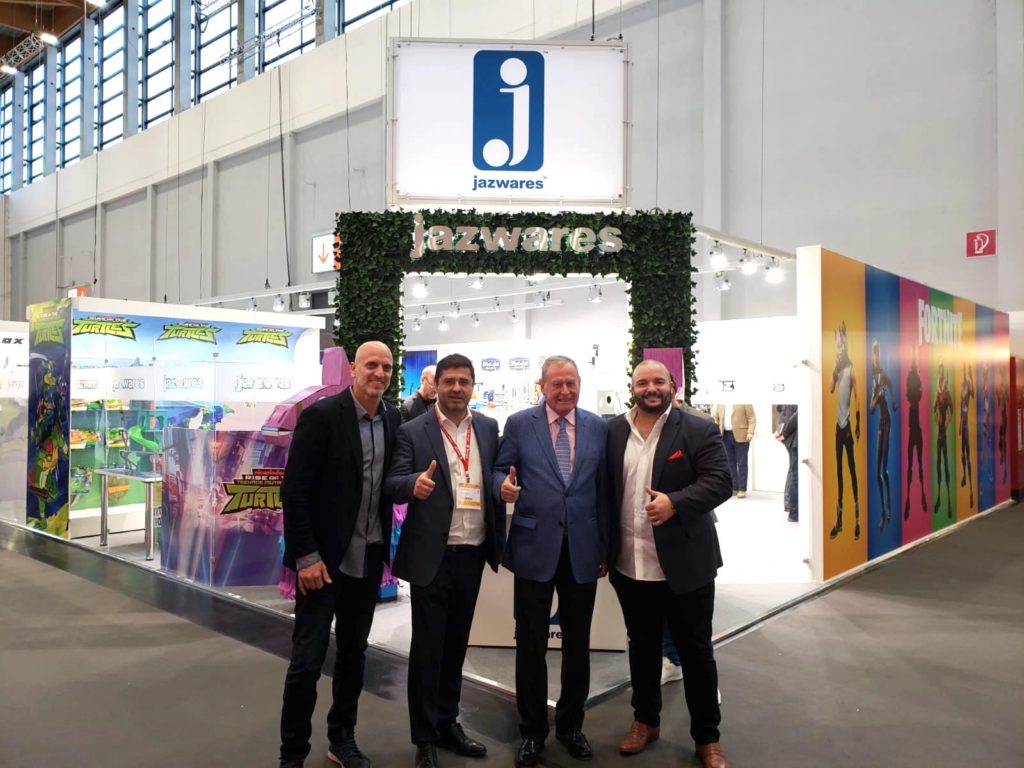 "The Iberian market is essential to our global expansion strategy. It will effectively strengthen Jazwares' European presence, cultivating Jazwares into a household name in Spanish and Portuguese markets," says Arthur Ferreira, vice-president of international sales, Jazwares.
Hector Rubini, chief executive of Toy Partner adds, "We are proud to partner with Jazwares. We believe they are one of the most important players in the industry, and there is no doubt they will continue to bring excitement and innovation to the toy aisle. We are committed to providing all efforts to make Jazwares' brands benchmarks of success in Iberia."
"The importance of growing Jazwares' global footprint is at the forefront of our international strategy in 2019, says Laura Zebersky, chief commercial officer of Jazwares. "We're excited to see growth in this key European market."
Consumers in Iberia can expect to find Jazwares' licensed fan favorites on shelves this year including Fortnite, Domez, Roblox, and more.