MGA Entertainment launched its newest line of mini dolls, Pop Pop Hair Surprise.
In series one of the collectible mini doll line, fans can collect 25-plus Pop Pets in four themes: Girly Q's, Disco 'Dos, Pretty in Punks and Bed Heads. Fans should also be on the look out for ultra-rare twins, Hair Kate & Brushly, and the ultra-rare Pop Roller, Cali Clipper. Some characters include Prissy Missy, the pink-haired kitty, or Doggie Bowie, the rainbow-haired rockin' pup.
Pop Pop Hair Surprise is a three-in-one surprise toy that's ready to be popped with brushable hair. There are three characters in one: a Pop Brush, a Pop Roller, and a Pop Hair that doubles as a spray bottle. Unbox Pop Pop Hair Surprise in an unique way by using the spray bottle to spray the Pop Pod until it pops to reveal the Pop Roller. Unwrap and pop open the roller to reveal a Pop Hair Pet. The collectible character comes with extra-long brushable, washable, wearable hair in many colors and types such as curly, two-tone and ombre. Brush and style the Pop Hair Pet's hair with two included hair clips and four mini bands. Or use the included elastic band to add Pop Hair Pets into your own hair. There are many ways to play, including using Pop Hair Pets as pencil toppers.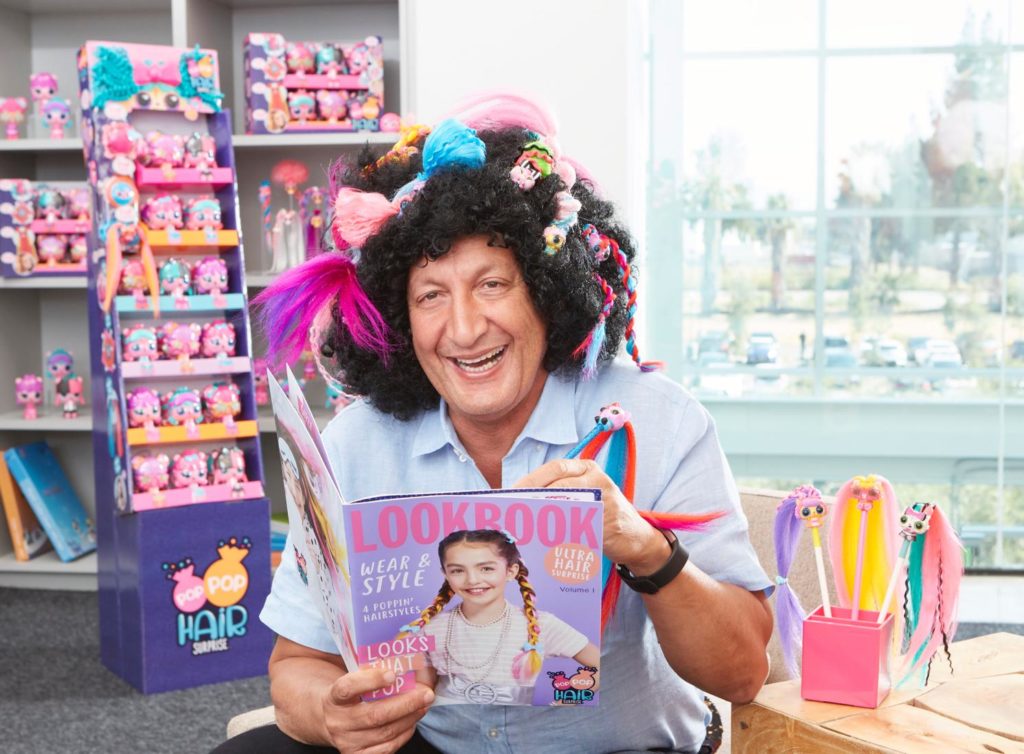 "I have never had so much fun in [the] toy business – I finally got my afro back," said Isaac Larian, CEO and founder of MGA Entertainment. "The great MGAE creative team has done it again. This is what the toy business needs."