Siegel Named Street Surfing CEO

Street Surfing, LLC has named Mark Siegel as its CEO. He took over day-to-day operations from current Street Surfing president Jasun Weiner effective June 17, 2011, and will be based at company headquarters in Irvine, Calif. Street Surfing founder Mark Weiner will become chairman of the board. The father-and-son team of Mark and Jasun Weiner will work closely with Siegel in an advisory capacity, and continue to pursue and develop new strategic opportunities for Street Surfing.
Siegel previously served as CEO for Ultra Pro Corporation and in executive and management roles for Mattel, Petsmart, Teleflora, and Equity Marketing.
Disney Promotes Beech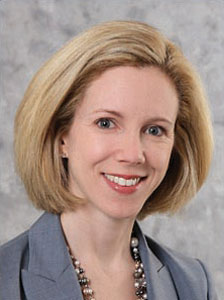 Disney Consumer Products (DCP) announced the appointment of Mary Renner Beech as vice-president and general manager of toys and social expressions, North America for Disney Consumer Products. In her new role effective June 27, Beech will be responsible for driving the U.S. business beyond its performance goals. She will oversee product category management, marketing, and licensee relationships, and will collaborate with the creative team to deliver Disney-branded products to market. Beech will also partner closely with DCP's internal retail and franchise teams and across divisions at The Walt Disney Company to drive the region's franchise and business growth. She will report to Vince Klaseus, senior vice-president of Global Toys, Disney Consumer Products and is based in Glendale, Calif.