Saban Appoints Kehoe COO, CFO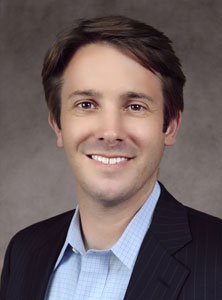 Saban Brands, LLC announced that Bill Kehoe has been appointed COO and CFO, effective immediately. In his new role, Kehoe will provide strategic leadership and oversee operations, finance, accounting, human resources, and IT functions across all aspects of the Saban Brands businesses, including the television production entities. He will also take an active role in identifying and executing new acquisitions as well as bolstering the company's global growth strategy and initiatives. Kehoe will report to Elie Dekel, president of Saban Brands.
Kehoe joins Saban Brands from The Beanstalk Group, LLC, an Omnicom Group, Inc., agency, where most recently he served as COO and CFO.
Hasbro Studios Hires Scales
Hasbro Studios, the Los Angeles-based production and distribution division of Hasbro, Inc., announced the appointment of content sales veteran Nina Scales as senior sales director for Hasbro Studios' international distribution division. She will report to Finn Arnesen, Hasbro Studios' senior vice-president of international distribution and development.
Based in the company's London office, Scales will play a key role in the distribution of Hasbro Studios' franchise series worldwide, with a focus on Europe, the Middle East, and Africa. Scales will distribute Hasbro Studios' extensive programming slate, including a slate of new programming set to debut at MIPCOM in October, including Blythe Loves the Littlest Pet Shop, Boggle, Game of Life, Clue, Kaijudo: Rise of the Duel Masters, and Rescue Bots.
With more than 10 years experience in content sales, Scales joins Hasbro Studios from the international distribution arm of Tinopolis-owned producer Sunset+Vine.
Hasbro Studios will attend MIPCOM with a host of new shows.
ASTRA Creates Job Board
The American Specialty Toy Retailing Association (ASTRA) announced that it has created a job board posted on its website www.astratoy.org. Manufacturers, retailers, and other employers can review resumes and advertise openings on the job board. Applicants can post their resume anonymously, view jobs that are open, and create personal job alerts that will email new postings that fit the job seeker's criteria.
McMann Joins Fosdick Fulfillment
Fosdick Fulfillment, a marketing support services and fulfillment company, recently named Jeff McMann, director of new business development. With more than 18 years of sales and marketing experience within the fulfillment and business process outsourcing industries, McMann aims to grow revenue by adding strategic multi-channel retailers and marketers, as well as assist in the expansion of new channels and vertical markets.
Prior to joining Fosdick Fulfillment, he held the position of director of new business development at Datapak Services Corporation.