CopCorp Signs Berkshire for Zoodorable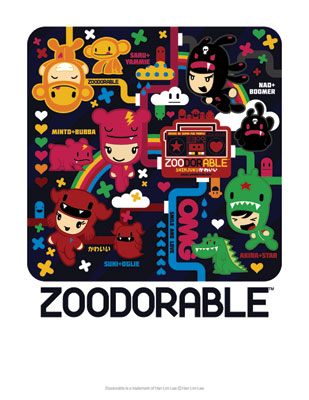 CopCorp Licensing announced the signing of Berkshire Fashions, Inc., as the newest U.S. licensee for Zoodorable, the property from pop artist/illustrator Han L. Lee, creator of the Bobby Jack brand.
Berkshire Fashions has been granted the rights to produce and sell a wide range of Zoodorable branded products including headwear (baseball caps, fashion cut and sew, and cold weather hats) for both kids and adults; cold weather accessories (including hats, mittens, gloves, arm warmers, ear muffs, and scarves) rain umbrellas, rain slickers, rain boots, slippers, flip flops, socks, and slipper socks.
Small Potatoes Signs Deals with iTunes, Penguin Books
Little Airplane Productions' Small Potatoes, the animated musical series, has signed exclusive deals for an original album on iTunes and a book series from Penguin Young Readers Group, a division of Penguin Group (USA), Inc.
Pre-sale for the iTunes Small Potatoes album began on September 6, with the album on-sale date expected for September 13. Penguin Young Readers Group, through its Grosset & Dunlap imprint, will begin rolling out a series of 10 Small Potatoes book titles in early 2013.
The iTunes launch coincides with the series U.S. TV debut. Starting yesterday, the short-form series begins its daily run on Disney Channel's Disney Junior programming block for kids 2–7 and their families. SiriusXM Radio's Kids Place Live has been celebrating this wave of Small Potatoes activities with special programming.
The Small Potatoes album, exclusive to iTunes, is priced at $7.99 and includes 11 songs.
The album is also available at iTunes stores in the UK/EU, Canada, Japan, and Mexico.
License2Brand Signs Clients in Greece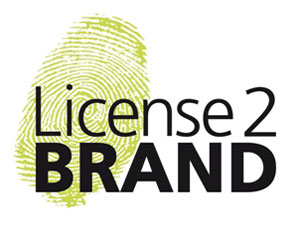 License2Brand announced that it is now representing MasterChef within Greece and Cyprus. Under the agreement, License2Brand will represent both MasterChef and JuniorMasterChef programs.
With more than 150 million viewers worldwide, MasterChef is a cooking competition rife with culinary and human drama. The MasterChef and Junior Master Chef brands offer extensive opportunities for merchandise generating more than $100 million in global revenue through publishing, kitchenware, food products and toys, live events, and touring displays.
In a separate announcement, License2Brand has been appointed the agent for Nickelodeon Consumer Products in Greece, Cyprus, and Malta.
Under the agreement, License2Brand will represent all Nickelodeon properties, including SpongeBob SquarePants, Dora the Explorer, iCarly, Victorious, and upcoming properties such as Teenage Mutant Ninja Turtles.
Live Nation's Latest Deals
Live Nation recently announced the following deals for its music brands. New Era Caps will produce baseball caps for AC/DC. Mattel will create scale haulers/roadie trucks for The Who and AC/DC. Hohner Incorporated has the license for Harmonica for Bag One Arts. UMB Bank has the license to create Visa Cards for KISS.