Regan Elected Chairperson of LIMA
Maura Regan, senior vice-president and general manager, global consumer products at Sesame Workshop, has been elected chairperson of the board of the International Licensing Industry Merchandisers' Association (LIMA). She had previously served as vice chairperson.
Rick Van Brimmer, director, trademark and licensing services, The Ohio State University, was elected as LIMA's vice chairman. He formerly was a member of LIMA's board.
Five new members were elected to three-year terms on the LIMA board:
• Ciaran Coyle, managing director, international, Beanstalk
• Dell Furano, CEO, Live Nation Merchandise
• Elias Hofman, president, Exim Licensing
• Sara Nemerov, senior vice-president consumer products and brand licensing, Warner Music Group
• Peter Yoder, vice-president, consumer products, Cartoon Network Enterprises
In addition, board member Peter Boder, founder and CEO of United Labels AG, was named board designee for the executive committee.
ASTRA Names Hays Board Chairperson
Members of the American Specialty Toy Retailing Association (ASTRA) announced that retailer Linda Hays, owner of Hopscotch, Inc., of McMinnville, Ore., is the new chair of ASTRA's board of directors. Michael Levins, CEO of the Norwalk, Conn.-based innovative Kids, was designated chair-elect by the membership.
In addition, the following were named to the board of directors:
• Bob Breneman, owner of G. Willikers in Portsmouth, N.H.
• Ann Kienzle, owner of *Play in Chicago, Ill.
• Robin McLane, owner of The Toy Place at Bellevue Art and Frame in Bellevue, Wash.
• Dean May, owner of Toys Unique! in Dallas, Texas, joined the board in March replacing Linda Hays as a regular board member
• Lillian Davis, specialty rep with Diverse Marketing of Summit, Mo.
Patch Names CFO
Domenic Grisanzio has been named CFO of Patch Products.
Prior to coming to Patch Products, Grisanzio was CFO at Plews & Edelmann in Dixon, Ill., an industrial product distributor and manufacturer of automotive aftermarket parts.
Grisanzio brings 16 years of experience in accounting, finance, banking/treasury, information technology, auditing, and mergers and acquisitions in both public and private-equity-owned businesses.
WWE Hires Collins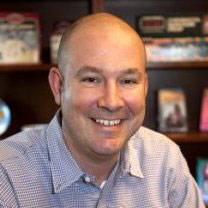 WWE recently announced the appointment of Casey Collins as executive vice-president, consumer products for WWE. Collins will oversee WWE global licensing, home entertainment, and publishing.
Prior to joining WWE, Collins was executive vice-president, global licensing and entertainment at MGA Entertainment. Before joining MGA Entertainment, Collins spent 10 years at Lucasfilm Ltd.
Philbin Joins Universal Sports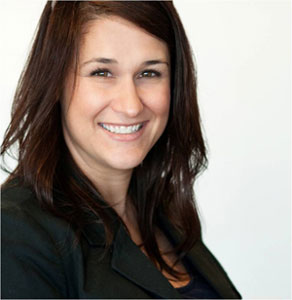 Universal Sports Network has named Catherine Philbin as its director of public relations. In this position, she will directly oversee all communications activities for Universal Sports, the multi-platform media destination for Olympic-related sports programming.
Philbin will be responsible for managing the media relations strategy and overall PR activity for the network's original shows, such as Countdown to London, distribution, social media, live events, and year-round coverage of Olympic-related sports. She will report to Allyson Davis, vice-president of marketing at Universal Sports.
Philbin brings more than 15 years of communications and marketing experience to Universal Sports. Most recently, she served as public relations director for FremantleMedia Enterprises.
American Greetings Hires Ramirez
American Greetings Properties (AGP) announced that Victoria Ramirez has been appointed entertainment manager of program sales bringing to AGP her experience from Zodiak Rights, where she most recently served as home entertainment sales executive.