Koeckler Hired for Fox Consumer Products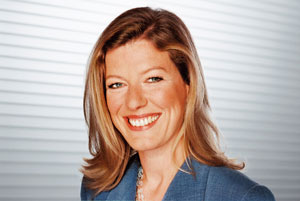 Twentieth Century Fox Consumer Products appointed Bettina Koeckler senior vice-president, EMEA Fox Consumer Products. Koeckler, who is co-chair of LIMA's global marketing and membership committee, brings more than 18 years of both major multinational and owner-managed environments across B2B and consumer licensing and merchandising. Previous posts include Sony Pictures Consumer Products, Rainbow, and Chorion.
Broyles Joins Märklin
Märklin, Inc., announced the recent hiring of Eric Broyles to the position of general manager. He joins the company after spending seven years with Melissa & Doug, LLC as national sales manager. Broyles will use his experience to drive growth for Märklin, Trix, and LGB products, in partnership with Wm. K. Walthers Inc., Märklin's exclusive distributor in North America. He will also provide operational leadership for Märklin, Inc., and will be responsible for development of sales and marketing initiatives and dealer development.