Nowicki Joins Fox Consumer Products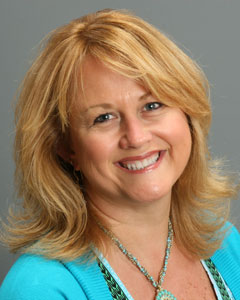 Twentieth Century Fox Consumer Products announced the appointment of Rosalind Nowicki as executive vice-president, global sales and retail.
In this role, Nowicki will be responsible for overseeing licensing sales and major retail programs on a global scale for Fox's diverse film and television portfolio, which includes Ice Age, Rio, Diary of a Wimpy Kid, Avatar, Sons of Anarchy, The Simpsons, Family Guy, and Fox Sports. Nowicki will manage the global sales and retail divisions as well as the London office.
Nowicki joins Fox Consumer Products after serving for the past 11 years as executive vice-president, global marketing and licensing for 4Kids Entertainment, Inc.
Prior to 4Kids Entertainment, Nowicki's held posts at Universal Studios, Guess?, and The Walt Disney Company.
CopCorp Promotes Zamora
CopCorp announced that Michelle Zamora has been promoted to licensing manager.
In her new role, Zamora assumes added responsibilities for managing domestic and international clients while facilitating constructive communications between licensees and licensors. In addition to these responsibilities, Zamora continues to play a key role in ensuring licensee adherence to quality, copyright, and style guide standards throughout the approval process from concept submissions to final production.