Byrne Joins DHX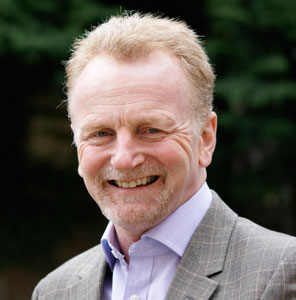 DHX Media announced the appointment of Peter Byrne as CEO of its wholly owned licensing company Copyright Promotions Licensing Group (CPLG).
CPLG manages the licensing and merchandising rights for entertainment, sports, and consumer goods brands, including clients such as 20th Century Fox, Activision, DreamWorks Animation, Saban Brands, and St Andrews Links.
Byrne joins CPLG with a wealth of industry experience in worldwide consumer products. He held senior roles at HIT Entertainment and 20th Century Fox. Most recently Byrne ran his own global licensing consultancy working with clients such as Guinness World Records, Aardman Animations, and Jazeera Children's Channel.
Hindle Named CEO of Fremantle Digital
FremantleMedia announced the appointment of Keith Hindle as CEO of its newly created Digital & Branded Entertainment division. Based in New York, Hindle will craft and lead the digital and branded entertainment strategy for FremantleMedia around the world.
In his new role, Hindle, who was formerly CEO, Americas at FremantleMedia's Enterprises arm, will steer and oversee FremantleMedia's growing multiplatform business worldwide, with functional responsibility for all digital, sponsorship, social media, and YouTube activity, including the company's original content channels, along with apps, second-screen extensions, and online gaming. Hindle will sit on the operating boards of FremantleMedia's gaming company Ludia and its transmedia company @radical.media.
Leifer to Be Inducted into LIMA Hall of Fame
The board of directors of the International Licensing Industry Merchandisers' Association (LIMA) has selected Bernard Leifer, president and CEO of The SG Companies, for induction into the LIMA Licensing Industry Hall of Fame. The induction will take place at the annual LIMA Awards Ceremony on June 18, 2013, during Licensing Show in Las Vegas.
"The Licensing Industry Hall of Fame is comprised of the most highly-respected and accomplished professionals in the business and Bernie Leifer exemplifies the character and dedication necessary to be placed among them," said LIMA president Charles Riotto. "For more than 20 years, Bernie has left an indelible mark both on our organization and the industry as a whole, and we are delighted to honor him with this well-deserved recognition."
During his career, Leifer has utilized licensing as a driving force and brand-building tool for business expansion and success. In 1953, The SG Companies (formerly S. Goldberg) was the first to acquire a license in the footwear category and, under Leifer's stewardship, continues to be an industry leader in the application of licensed brands, with more than 50 in the company's current portfolio. In 2006, he added apparel through the formation of the SGI Apparel Group, once again recognizing that licensing would play a critical role in the success of the division. The division has charted tremendous growth in the past six years and holds licenses for numerous premiere properties. In addition, Leifer was a visionary in recognizing the impact licensing could have when rooted in cause-related programs. In 2008, The SG Companies teamed up with the National Breast Cancer Foundation and, to date, has contributed in excess of $100,000, which was attained from a 10 percent royalty paid on every pair of shoes sold.
Leifer has exhibited an unprecedented commitment to giving back to the licensing community through his more than 20 years of service to LIMA. He was a dedicated member of the LIMA board of directors for two terms, as well as serving on the executive committee and as LIMA chairman from 2008 to 2010. In addition, Leifer serves as chairman of the American Apparel & Footwear Association, working with policymakers in Washington, D.C. in all matters of international trade.
Leifer also supports many causes, both personally and through The SG Companies, including LIMA charities of choice—Children's Brain Tumor Foundation and The Hole in the Wall Gang—along with the Two Ten Foundation and Habitat for Humanity, and serves on the Board of Governors of Hackensack University Medical Center.