Kaufman Named CMO and president of Nickelodeon CP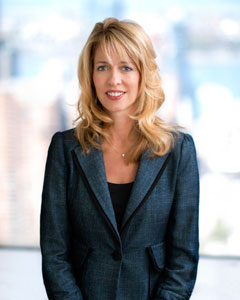 Pamela Kaufman has been promoted to the expanded role of CMO and president of Consumer Products for Nickelodeon. In her new role, Kaufman will have oversight of Nickelodeon's domestic consumer products business, encompassing merchandising and licensing for intellectual properties, including SpongeBob SquarePants, Teenage Mutant Ninja Turtles, and Dora the Explorer.
As Nickelodeon's CMO, she currently oversees all of the company's marketing efforts, including trade, consumer, and retail executions across all businesses. She has built and oversees an integrated marketing organization that brings Nickelodeon and its partners together in 360 degree executions including major events such as the Kids' Choice Awards; digital initiatives such as the recently launched Nick App; and recreational experiences including Nick Universe at Mall of America and the Nickelodeon experience on Norwegian Cruise Lines.
Before joining the network in 1997, she worked at Turner Broadcasting System, Inc., as vice-president, promotions. She began her career at Grey Advertising's Beaumont-Bennet division.