Silvergate Media Hires Marsh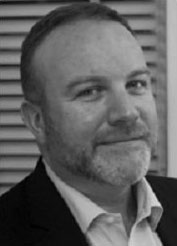 Silvergate Media is launching its own dedicated television distribution arm, which will be run by senior vice-president of global TV distribution and consumer products (Americas & France), Geraint Marsh.
Marsh will be responsible for the global exploitation of rights across television and digital media, and consumer products in the Americas and France for Silvergate's key brands including Peter Rabbit and Octonauts.
Geraint joins Silvergate from France Télévisions Distribution and prior to that Chorion.
Silvergate Media holds worldwide licensing and merchandising rights for the Classic Peter Rabbit and holds all worldwide audiovisual, licensing, and merchandising rights for the new CGI Peter Rabbit, excluding the Americas and India, which are controlled by Nickelodeon. Silvergate Media holds all audiovisual and worldwide licensing and merchandising rights to Octonauts.
Tang, Seecharan Upped at Big Tent
Big Tent Entertainment announced the promotion of Sondra Seecharan to manager, creative and product development and the addition of Justina Tang in the role of marketing associate.
Seecharan will expand her current involvement with Big Tent partner Discovery Communications to play a key role in developing products across the Discovery Kids brand. She will be responsible for managing creative assets and approvals, product development, and planning and coordinating marketing and promotional events. She has been with the company since 2010.
Justina Tang has been appointed marketing associate. Tang will develop, execute, and manage daily social media engagement while continually monitoring new social media trends and competitive landscape strategies. She'll also assist with retail and product promotion across their portfolio of brands while working alongside the company's publicity team, Dan Klores Communications.
Seecharan and Tang will be based in Big Tent's New York offices.