Uzell Named President, CEO of Canal Toys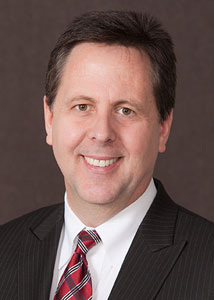 Canal Toys announced the appointment of toy industry veteran, Bill Uzell, as president and CEO for its North and South American operations.
"We are overjoyed to have Bill lead our company in the Americas," said Patrick Krief, founder and international CEO of Canal Toys. "His vast experience and successful career makes him the perfect leader for our company as we aggressively extend our success in Europe and Asia into North and South America."
Uzell arrives at Canal Toys from his previous position as executive vice-president of Fashion Angels Enterprises, where he spent four years leading the company to international prominence in the tween girls' craft category. He has also held positions at Oregon Scientific, Digital Blue, Intel Corporation, Mattel, Sega, and Sony.
Funrise Promotes Hawk
Funrise Toy Corporation announced at the end of 2013 the promotion of Kathy Hawk to the role of vice-president of marketing. Hawk will oversee all areas of marketing for Funrise, which will include supervising company and brand awareness, public relations, media relations, advertising, promotions, and social media. She joined the company in 2004.