Promotions, Hires at Oregon Scientific

Oregon Scientific announced two senior-level promotions and the hiring of a new general manager in a move to strengthen product development, marketing, and business-to-business initiatives to encourage growth in the North American region.
Ryan Else joined Oregon Scientific in January and brings more than 15 years of experience in sales and marketing. As general manager, he will be responsible for overall profit and loss of the North American Business Unit. In addition, he will develop and implement the overall growth strategy of the North American business.
David Riley has been promoted to the role of director of product development and marketing for the North American region. He brings more than 20 years of experience in marketing, product management, and business development.
As director of sales, Robert Hauser will continue his current role developing sales strategies and channel distribution for Oregon Scientific's line of electronic learning products, but will now also oversee the development of Oregon Scientific's presence in the business-to-business marketplace. In this expanded role, Hauser will work with Oregon Scientific to align overall global planning, strategy, and implementation of the business-to-business distribution channel. He joined Oregon Scientific in 2013 with 15 years of sales and business development experience.
i-Star Entertainment Hires Lynch
i-Star Entertainment announced the appointment of Kris Lynch as vice-president of creative and marketing. She brings a wealth of experience in the toy industry to i-Star including her work with Mattel as the director of design for girls' toys. Prior to that, she served as vice-president of the girls' division at Toy Biz.
Mady Elected WIT President
Women in Toys (WIT) announced that its board of trustees has unanimously elected Ashley Mady, president and founder of Brandberry, Inc., as president of WIT effective April 1, 2014. Mady follows incumbent Joan Packard Luks, president of The Serenata Group, who has served as president of WIT since August 2010.
Mady has been an active board member, South Florida chapter chair, and co-chair of the Wonder Women in Toys, Licensing & Entertainment Awards Dinner for several years. She also chairs the organization's web and social media committees.
The Bridge Hires Rotter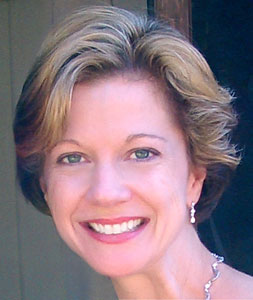 The Bridge Direct, Inc., has named Lori Rotter as general manager of marketing across all brands, including the company's new Basic Fun division. She will oversee and help grow the company's girls, boys, preschool, and activity/novelty businesses, while driving the marketing and design vision. She will report directly to the company president, Jay Foreman.
Rotter comes to The Bridge Direct with more then 25 years of toy consumer product experience. Prior to joining The Bridge Direct, she was vice-president of girls' design at Blip Toys.