Hires and Promotions at The Joester Loria Group
Jessica Wichard has been promoted to executive director of retail and marketing at The Joester Loria Group (TJLG). Wichard joined TJLG in 2007 and continues to spearhead retail development for the entire client portfolio, works on marketing initiatives across all brands, and manages the agency's social media platforms. In addition, she has taken on brand management for clients Fabio Viviani and Aimee Song.
Katie Cosgrove has been promoted to brand director. Cosgrove has played a key role in the merchandise development of the PepsiCo brands. In addition Cosgrove spearheaded special partnership collaborations for both the Pepsi and Mountain Dew brands. She joined TJLG in 2004.
Nate Solum has joined the agency as brand manager. Solum will be responsible for program development and marketing for Pepsi, Mountain Dew, Kellogg's, and Hearst's Car and Driver magazine. Prior to joining TJLG, Solum worked at Laforce+Stevens and LF USA.
Finberg Joins Saban
Saban Brands announced the appointment of Doug Finberg as senior vice-president of marketing. In this newly created role, Finberg will provide strategic leadership for Saban Brands' marketing, publicity, creative, promotions, and digital departments.
Most recently, Finberg served as executive vice-president of marketing at MGM Studios, where he oversaw marketing initiatives for the latest James Bond installment, Skyfall and The Hobbit: An Unexpected Journey. Prior posts include Marvel Studios, Paramount Pictures International, and DreamWorks SKG.
New Hires at TCG
TCG announced the appointment of two toy industry executives to its management team. Ian Cooper has been named as vice-president of global sales. He was most recently a senior vice-president at Savvi. Ranki Lo has been named vice-president of operations. She was most recently vice-president of operations for Tech4Kids.
9 Story Hires Dumoulin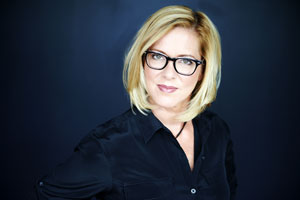 9 Story Entertainment announced the appointment of Natalie Dumoulin to the newly created position of vice-president of creative affairs. Reporting directly to president and CEO Vince Commisso, Dumoulin will be responsible for sourcing and developing animated and live-action properties for kids of all ages, collaborating with 9 Story's producers, writers, and animation teams and working closely with the company's broadcast partners on key properties in development.
Dumoulin most recently served as creative producer for Shaftesbury and director of international youth development for Pixcom. Dumoulin was instrumental in the production of Caillou, which she wrote and executive produced. Other key credits include producing the Emmy-award winning series Arthur and developing and producing Cartoon Network's Gerald McBoing-Boing. Prior to her work on those series, Dumoulin held positions as production executive at Teletoon and as supervising producer at Cinar.
Here is a recap of executive appointments from earlier in the week.
New Hires Under TRU's Transformation Strategy
Toys "R" Us, Inc., announced that it has appointed a number of executives to key leadership roles, as the company continues to work to position its business for long-term profitable growth.
"One of the key pillars of our 'TRU Transformation' strategy is to develop high-performing, highly engaged, diverse teams, and we are assembling talent that can help lead important areas of the business and offer fresh perspectives," said Antonio Urcelay, chairman and CEO, Toys "R" Us, Inc., in this morning's statement. "With these new leaders and our internal team, we are intensely focused on looking at every aspect of the business for process improvement in making the company fit for growth."
The following executives are joining TRU. Debbie Lentz has been named senior vice-president, chief supply chain officer, with responsibility for U.S. distribution and customs compliance, global importing and exporting, fleet operations, and domestic transportation, reporting to Hank Mullany, president, TRU, U.S. In addition, Lentz leads logistics strategy development for the company's international markets and efforts to improve global supply chain efficiencies, reporting in this capacity to Urcelay.
Lentz was formerly with Kraft Foods Group and most recently held the position of senior vice-president, customer service and logistics. Prior to Kraft, she worked for many years in logistics operations at Nabisco Foods Group. She serves on the board of directors of the International Women's Forum Leadership Foundation.
Christine Morena has been named senior vice-president, human resources, reporting to Deb Derby, vice chairman.
Morena most recently served as principal of her own advisory services business, providing counsel to senior managers and boards. Prior to this, Morena served as executive vice-president and chief human resources officer for Saks Incorporated. She previously worked at AT&T.
Joe Venezia has been named senior vice-president, store operations. In this capacity, Venezia is responsible for transforming the in-store experience across the U.S. He also provides leadership for ensuring customers have a seamless in-store and online shopping experience through the company's omnichannel offerings, including Ship from Store and In-Store Pickup. He reports to Mullany.
Venezia was formerly at The Pantry, where he served as senior vice-president of store operations for its convenience stores and quick service restaurants across the Southeastern U.S. Prior to this, Venezia was with Walmart, Wells Fargo Merchant Services, and The Procter & Gamble Company. Venezia also served as an Airborne Ranger Officer in the U.S. Army Infantry for nine years and was deployed abroad three times. His missions included a parachute assault into Panama during Operation Just Cause and combat operations in Iraq during Operation Desert Storm, where he was awarded the Bronze Star Medal for demonstrated bravery.
Additional announcements include the appointments of Michael Short as executive vice-president, CFO and Chetan Bhandari as senior vice-president, corporate finance and treasurer.
Vince Klaseus Joins Universal Pictures in Newly Created Role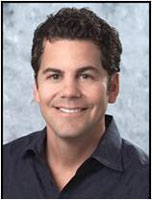 Universal Pictures announced that Vince Klaseus will join the company as president of a newly created Brand Development division. The announcement was made by Universal Filmed Entertainment Group chairman Jeff Shell, to whom Klaseus will report.
Klaseus will be responsible for centralizing Universal businesses and brands to grow product opportunities in the retail and non-theatrical content space. Universal Partnerships & Licensing president Stephanie Sperber will continue to lead NBCUniversal's global consumer products, promotions, and digital gaming efforts, which includes the merchandising and licensing of the company's wealth of intellectual properties, including Universal Pictures, Universal Studios Home Entertainment, NBC Entertainment, and Sprout, reporting to Klaseus. Universal 1440 Entertainment executive vice-president and general manager Glenn Ross will continue in his role as head of Universal Studios' Home Entertainment's content production arm, developing and producing kids and family entertainment for non-theatrical distribution worldwide. Ross, who reports to president of Worldwide Home Entertainment Eddie Cunningham, will now also report to Klaseus.
Klaseus comes to Universal from Cartwheel Kids, a company he helped launch while serving as CEO since December 2012. Prior to Cartwheel, Klaseus spent 12 years at The Walt Disney Company in various capacities. Klaseus began his career at Mattel in 1995.
Dunn Named President, CEO of Sesame Workshop
Jeffrey Dunn has been named president and CEO of Sesame Workshop, effective September 29, 2014. Dunn, formerly president and CEO of HIT Entertainment, will succeed H. Melvin Ming who announced his retirement earlier this year.
Dunn currently serves as a 2014 Advanced Leadership Initiative Fellow at Harvard University with a focus on media and education. He served as president and CEO of HIT Entertainment from 2008–2012. Prior to joining HIT, Dunn served as group COO of the Nickelodeon Networks group and the president of Nickelodeon Film and Enterprises. Dunn recently served on the board of American Greetings and Sprout.
"Jeff Dunn has an outstanding track record in the world of children's media," said Vincent Mai, chairman of the board of trustees for Sesame Workshop. "At HIT Entertainment, he led the company's resurgence and successful turnaround before it was sold to Mattel in 2012. And under his leadership, Nickelodeon became one of the industry's most global networks, largest licensing businesses, as well as the world's largest digital media business for kids. His current experience at Harvard is a testament to his commitment to the educational power of media and we look forward to the Workshop thriving under his creative, inspired leadership."