Executive Changes at Ohio Art
The Ohio Art Company announced a new executive leadership team. The Bryan, Ohio-based company has named Elena West as CEO and promoted Martin Killgallon to president. Current CEO Bill Killgallon and president Larry Killgallon, will continue to be involved in various aspects of the business including helping with the transition to the new executive leadership team, while also continuing to be active members of the board of directors.
West joins Ohio Art with more than 25 years of sales, marketing, and product development experience and was most recently senior vice-president of marketing at Robert Half International (RHI), a position she has held since 2006. While at RHI, West had global responsibility for the marketing and branding of Robert Half's seven business units, supporting 13,000 employees in more than 400 locations in 20 countries. Her experience and leadership skills are further bolstered with a background in the toy industry, as West was director of marketing with Ohio Art from 1995–1999 before joining LeapFrog as director of marketing in 1999.
Martin Killgallon joined Ohio Art in 2002 and has held various positions, including his most recent as senior vice-president of marketing and product development. Prior to joining Ohio Art, Killgallon worked at the advertising agency, Lou Beres and Associates.
Belson Named President Sony Pictures Animation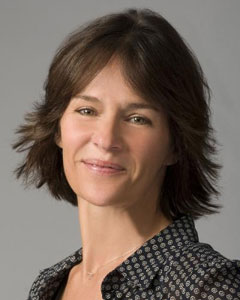 Sony Pictures Entertainment announced that Oscar nominee Kristine Belson has been named president, Sony Pictures Animation (SPA). She will lead the development and production of original material as well as current and future franchises. She will report to Amy Pascal, co-chairman of Sony Pictures Entertainment and chairman of Sony Pictures Entertainment Motion Picture Group.
Belson joins Sony Pictures Animation after spending nearly a decade at DreamWorks Animation. Most recently she executive produced How to Train Your Dragon and produced The Croods, for which she was nominated for an Academy Award for Best Animated Feature. She joined DreamWorks Animation in 2005 as head of development.
Brumbaugh Joins Genius Brands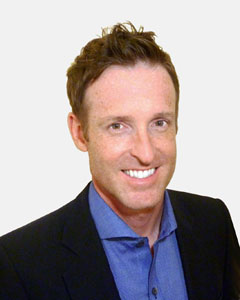 Genius Brands International, Inc., recently appointed industry veteran, Jason Brumbaugh, to the newly created position of vice-president of digital. He will report to Amy Moynihan Heyward, president of GBI.
With more than 15 years of experience in the digital space, Brumbaugh, who previously served as a producer at Disney Interactive Media Group, will be responsible for leading all of GBI's various digital initiatives.
Brumbaugh also served as senior producer at The Hub Network and has worked for DIC Entertainment and Knowledge Kids Network.
Rojas Joins Imports Dragon
Imports Dragon announced that Felipe Rojas has joined the Montreal team as design manager. Rojas will be responsible for managing product design and development. Prior to joining Imports Dragon, Rojas held positions at MEGA Bloks and Hasbro Canada.
Kearns, Lorenz to Receive WIT Awards
Women in Toys (WIT) will honor Ann Kearns, vice-president, global toys, Sesame Workshop, with a Lifetime Achievement Award, and Eva Lorenz, Amazon.com, Inc., general manager for toys & games, with Retailer of the Year at this year's WIT 11th Annual Wonder Women in Toys, Licensing, and Entertainment Dinner Sunday, February 15, coinciding with Toy Fair in New York City.
"For more than four decades, Ann has worked for Sesame Street, working her way up from a college intern in the Workshop's outreach department, through several successive management positions to her current role of overseeing licensing and product development strategy for the Workshop's master toy licensee, Hasbro as well as its other toy licensees," said Maura Regan, senior vice-president and general manager, global consumer products for Sesame Workshop. "She has helped Sesame Street become one of the world's most beloved children's brands and has cemented her place in the industry as a leader, visionary, and innovator. We are incredibly proud of her and happy to call her our colleague and friend."
Eva Lorenz serves as the general manager for Amazon Toys & Games and is responsible for merchandising, marketing, customer service, and operations. Lorenz joined Amazon in 2004 and held a variety of managerial roles across many categories. Before joining Amazon, she spent 12 years in buying and merchandising leadership roles at Nordstrom.
In addition, Elaine Carovilla from Disney will be given a People's Choice Award. To purchase tickets to the event on February 15, click here. Tickets must be purchased by Friday, February 6.