Leong Joins eOne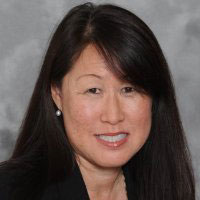 Entertainment One Licensing (eOne) announced the appointment of Nina Leong as senior vice-president, lifestyle. She has served as a consultant for eOne's Lifestyle division since October 2014 and in her new role will manage the lifestyle team based in eOne's Calabasas, Calif. office.
Leong's previous posts include Saban, The Cherokee Group, Ocean Pacific, and licensing for Britney Spears. Leong replaces Cindy Bailey, founder of Art Impressions, which was acquired by eOne in 2013. eOne says Bailey has transitioned out of the business to pursue new projects.
Beanstalk Hires Bloom
Beanstalk announced that Nicholas Bloom has rejoined the agency as vice-president of brand management in its New York office. In this role, Bloom will spearhead the development and implementation of brand extension programs for several of Beanstalk's global clients, and will work on larger agency initiatives.
Bloom first joined Beanstalk in 2002 as a manager of brand management. In 2005, he relocated to South Africa to work for Saatchi & Saatchi. In 2008, he returned to Beanstalk as an associate vice-president of brand management. Bloom left the agency in 2012 to pursue a master's degree in Global Affairs at New York University. In 2014, Bloom consulted with Beanstalk and now officially rejoins the agency.
Hiring and Promotions at Henson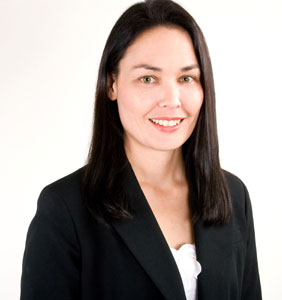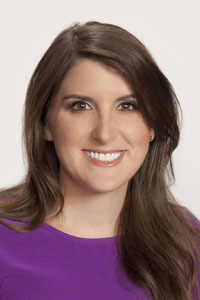 The Jim Henson Company announced the hiring of Amy Takahara as director, global distribution, sales. She joins the company from FremantleMedia Kids and Family Entertainment.
Casie Shapiro has been promoted to senior director, global distribution, sales. She started at the company's Los Angeles office in October 2012. Prior to joining Henson, she worked in Paramount Pictures' Home Media Distribution Group.
Katie Mullins, who joined The Jim Henson Company in February 2014 as an assistant, global distribution, has been promoted to coordinator, global distribution.
Henson says the recent promotions and new addition are the result of a restructuring that started with the previous promotion of Karen Lee Arbeeny to vice-president, business operations, global distribution. Prior to Henson, Arbeeny held various posts with NBC Universal, Comcast International Media Group, and produced and directed independent and documentary films.
Sesame Workshop Reorganizes Management Team
Sesame Workshop announced at the end of last week four new appointments to its executive team as part of a broad reorganization. Steve Youngwood joins the Workshop as COO; Sherrie Westin takes on the new role of executive vice-president of global impact and philanthropy; Brown Johnson joins the Workshop as executive vice-president and creative director; and Joseph Salvo joins as executive vice-president and general counsel.
"I came to Sesame Workshop with a single goal in mind: to help reimagine and reinvigorate a great institution for the challenges ahead," said Jeffrey Dunn, CEO of Sesame Workshop. "The need for our global mission has never been greater—but so, too, are the challenges that our mission faces. To adapt to the changed industry financial models and expanded delivery systems, we need to change as an organization. And that is the focus of this reorganization."
To further increase the Workshop's contribution and impact, Dunn identified the three core elements of the Workshop's strategy going forward:
• Make great content for both the informal and formal education markets
• Research the behavior of kids and parents for wide dissemination and use by the general public
• Instigate the work of others who share the Workshop's goals and values
The Workshop says that Dunn's new organization removes the current functional silos and creates a leadership structure organized around business units and geography. Youngwood will run the Media and Education unit, which includes all of the Workshop's global commercial endeavors. Westin will oversee Social Impact and Philanthropy, which includes domestic and international community engagement, as well as global philanthropic development. Reporting to them will be country managers responsible for managing the business across defined geographic regions.
Most recently, Youngwood was executive vice-president and general manager of digital media and entertainment products at Nickelodeon. He is also currently on the board of directors of LeapFrog Enterprises. Until this appointment, Westin served as executive vice-president and CMO of Sesame Workshop. Westin came to the Workshop from ABC. She previously served in the first Bush White House. Johnson served as president of animation and preschool entertainment at Nickelodeon. Johnson pioneered the interactive format of the preschool programs Dora the Explorer and Blue's Clues. Salvo is the current general counsel of HIT Entertainment, now a division of Mattel. In addition to his HIT GC responsibilities, he is responsible for legal work supporting Mattel's content creation, content distribution, consumer products licensing, publishing, and live events and attractions businesses. He is also an adjunct professor of law at St. John's University School of Law.