Pierson Joins Genius Brands
Genius Brands International has named Debra Pierson as general manager of its Kid Genius entertainment channel on Xfinity On Demand. Pierson will report to Genius Brands International's Andy Berman, senior vice-president, global distribution sales, who also heads the Kid Genius channel.
As vice-president of sales and marketing for Kabillion (February 2007–December 2012), Pierson helped launch the Kabillion Kids VOD channel, which is now available in over 60 million homes. Responsible for content acquisition, traffic, viewership, and monetization of the broadband and cable Kabillion content offerings, Pierson collaborated with MSO distribution partners and also attracted top advertising partners such as General Mills, LEGO, Activision, and Hasbro to the platform. Pierson also oversaw the creation and launch of the Kabillion Girls Rule channel, launching with over one million unique viewers and creating a new home for Bratz-branded content.
Prior to Kabillion, Pierson was vice-president of specialty merchandise for Neopets. Most recently Pierson served as CEO of Cosmic Toast Studios.
Theis Joins Precious Moments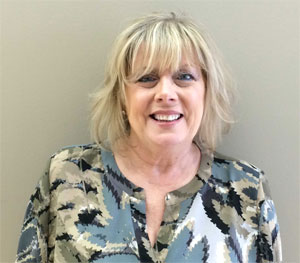 Precious Moments, Inc., announced the addition of Mary Theis as licensing manager. Theis joins the nearly 40-year-old brand to support an aggressive growth strategy fueled by enhanced product innovation, expanded product offerings, new licensees, and a renewed focus on broadening the appeal of the brand.
In her new role, Theis will continue building on the company's global licensing initiative by assisting with licensing sales, management of licensees, and overseeing licensor relations. Prior to joining Precious Moments, she spent the past 18 years as manager of product development at Enesco, LLC. She also has experience in product development and licensing from past roles at Faberge-Ceramic Glaze and Jovan/Beecham Cosmetics.
Seltzer Licensing Group Promotes Yoselevitz
Seltzer Licensing Group announced the promotion of Ricardo Yoselevitz to vice-president, strategy and business development. Overseeing all of the agency's global and domestic accounts, he will lead the strategic direction of licensing programs and alliances, with an emphasis on delivering new growth opportunities that drive measureable business results for clients.
Yoselevitz is responsible for spearheading the creation and implementation of strategic licensing plans for the agency's broad portfolio of brands including Scotts, Miracle-Gro, American Red Cross, Breyers, Klondike, Popsicle, Spic & Span, and Comet, among others. Most notably, he has been behind the advancement of Unilever's Ice Cream global licensing initiatives overseeing the launch of over 100 branded SKUs in over 20 different countries; as well as the successful expansion of the Scotts Miracle-Gro licensing program into all key lawn and garden categories.
Prior to joining Seltzer Licensing Group, he spent several years in media and entertainment at companies including Condé Nast Publications, Viacom, Miramax, and CineticMedia.