Chris Cocks Named President of WOTC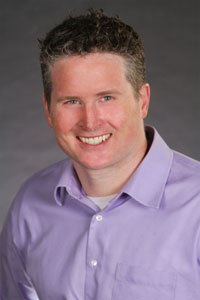 Hasbro announced that Chris Cocks has been named president of Wizards of the Coast. He joins the company from Microsoft. Greg Leeds is resigning as president of Wizards of the Coast. Leeds has served as the president of Wizards of the Coast since 2008, and started at Hasbro in 2001. He will stay on to ensure a smooth transition to Cocks, who will officially join the team in Seattle on June 6.
Cocks most recently served as vice-president, OEM technical sales at Microsoft Corp., where he led a global sales and technical engagement team. Prior to his eight-year tenure with Microsoft, he served as vice-president of educational games at LeapFrog, where he led a cross-discipline team to drive hardware planning, software design and development, marketing, and channel management. He began his career in brand management at Procter & Gamble. He has also worked for Xbox and MSN.
ASTRA Hires Hoffman
The American Specialty Toy Retailing Association (ASTRA) announced that Ahren A. Hoffman has been named director of education. Hoffman will lead ASTRA's effort to increase the availability of innovative professional educational programs that will help ASTRA members strengthen their business. Most recently the manager of industry relationships and partnerships at the National Lekotek Center, Hoffman holds a bachelor's degree in therapeutic recreation from Central Michigan University. She also holds the Certified Therapeutic Recreation Specialist (CTRS) credential. She has served as a play specialist and trainer of play specialists. She has created and evaluated adult learner programs, and lead educational sessions for adult learners as a workshop coordinator and facilitator.
At ASTRA, Hoffman will further develop and manage its education offerings, including the certification programs, face-to-face and on-demand offerings, and education sessions at ASTRA's Marketplace & Academy.