Promotions at NBCUniversal
NBCUniversal Brand Development appointed Jonathan Baker to vice-president, EMEA, NBCUniversal Consumer Products and Hannah Mungo to country director, UK and Ireland, NBCUniversal Consumer Products, it was announced by Manuel Torres, executive vice-president, worldwide, NBCUniversal Consumer Products.
Baker reports directly to Marc Low, senior vice-president, international, NBCUniversal Consumer Products, and Mungo reports directly to Baker.
NBCUniversal Brand Development established new regional offices in both Japan and China, as well as the newly created EMEA central office in London. Beginning January 1, 2017, NBCUniversal is moving to direct management of its business in the UK and Ireland, followed by direct management in the territories of France, Benelux, Germany, Italy, and Iberia on July 1, 2017. The new structure enables NBCUniversal to partner more closely with strategic licensees and retailers to drive new areas of growth.
As vice-president, EMEA, Baker will lead the NBCUniversal Consumer Product team and EMEA agents to drive new areas of growth within the region. Baker most recently served as head of international licensing for DreamWorks Animation UK.
Mungo joins NBCUniversal Consumer Products as country director, UK and Ireland. In this newly created role, she will be responsible for the strategic direction and business development of NBCUniversal's franchise portfolio and for the management of licensees and retailers in the UK and Ireland. In her previous role, Mungo served as head of UK licensing at Entertainment One.
Executives Named at Mattel Creations
Mattel Creations, the centralized theatrical, television, and digital content division for Mattel announced the appointment of two executives. Cheryl Gresham has been named vice-president, global media and marketing integration, and Justin Richardson has been named vice-president, global content distribution and strategy. Both executives will report to Mattel's chief content officer Catherine Balsam-Schwaber.
In her new role, Gresham is responsible for leading the company's Global Media Team in the development and execution of its brands' media strategies, with a focus on accelerating brand growth through increased consumer awareness and engagement. In addition to maintaining strong relationships with Mattel's major media partners and global media agencies, Gresham is charged with maximizing the value of Mattel's investments in consumer media, with particular emphasis on innovative approaches to the connection between media and digital and content. Gresham will be based in the company's El Segundo office.
In his new position, Richardson will oversee Mattel's global content distribution portfolio of iconic brands such as Thomas & Friends, Barbie, Monster High, Hot Wheels, American Girl, Ever After High, and many more, with distribution teams in the U.S., Asia, Europe, Russia, the Middle East, and Africa. Richardson will operate out of Mattel Creations' London office.
Gresham comes to Mattel from the Taco Bell Corporation, where she led the overall media strategy for Taco Bell National.
Richardson has 20 years of experience working for some of the world's largest entertainment, broadcast, and digital/technology companies including Warner Bros.
New Appointments at Sony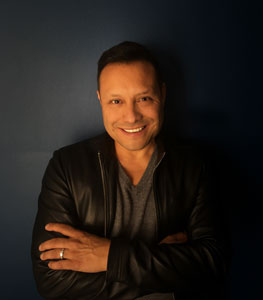 Sony Pictures Consumer Products (SPCP) announced two new appointments to strengthen the company's growing consumer products division specifically for Emojiville: Express Yourself, Smurfs: The Lost Village, and the Hotel Transylvania franchise.
Newly appointed senior vice-president, creative Roger Estrada, leads the Consumer Products' design and development team and will oversee the initiation and execution of global consumer products strategies. Prior to joining Sony Pictures, Estrada was at NBCUniversal, where he worked on global entertainment franchises such as Despicable Me and The Secret Life of Pets. He has also held creative roles at DreamWorks Animation and Nickelodeon.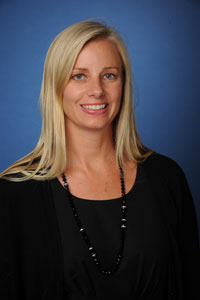 Stacey Kerr joins the team as SVP of licensing. In her new role, Kerr will oversee the licensing strategy across SPCP's slate of entertainment properties with a strategic focus on retail development, category management, gaming, location-based entertainment, and product development. Kerr joins the company from Twentieth Century Fox's Consumer Products where she most recently served as vice-president, North America Licensing and Retail Sales, working on leading entertainment franchises including Avatar, Ice Age, and Alien.
Both roles report into the recently appointed executive vice-president, worldwide consumer products Jamie Stevens.