Activision Blizzard Names Former Mattel Exec. Kilpin CEO, President
Activision Blizzard has announced the launch of a newly created consumer products division and appointed former Mattel and Disney executive Tim Kilpin as its CEO and president. The new division will further accelerate Activision Blizzard's global growth strategy by leveraging its content and creating new ways for audiences to connect with the company's franchises and characters.
In his new role, Kilpin will lead the development of consumer products to expand and deepen audience engagement with Activision Blizzard's franchises through long-term retail partnerships, products, and all-new consumer experiences. Activision Publishing, Blizzard Entertainment, and King Digital's consumer product teams will join Kilpin in the new division.
Most recently, Kilpin served as Mattel's president and chief commercial officer, overseeing the company's sales and marketing functions across all regions. Previously, he served as executive vice-president for Mattel's boys and girls division, leading global brand strategy, marketing, product design and development, consumer products, and content development for the company's brands, including Barbie, Hot Wheels, and Monster High. Prior, Kilpin was executive vice-president of franchise management at Disney, where he oversaw global cross-category franchise plans for Disney Princess, Winnie the Pooh, Mickey Mouse, and Pixar properties.
Fox Consumer Products Announces New Leadership Team
20th Century Fox Consumer Products (FCP) announced, effective immediately, a new leadership team reporting to Jim Fielding, the recently appointed president of consumer products and innovation.
Kirk Bloomgarden has been appointed to the role of senior vice-president, international operations. Bloomgarden joins FCP from Saban Brands. He will be responsible for the division's business outside of North America, with particular emphasis on agent relationships.
Ann Buckingham joins FCP as senior vice-president, global creative and product development.  Previously, Buckingham served as global head of product development at DreamWorks and has extensive experience in retail, licensing, and manufacturing after many years at Disney. She will be responsible for all creative assets, product development, and project management.
Tim Erickson was named senior vice-president, global licensing and operations. Erikson joins Fox from DreamWorks, where he served as global head of licensing. Prior, he also worked at Disney and LEGO in a variety of category and retail roles. At FCP, Erickson will lead licensee partnerships around the world.
Erin Morris was appointed senior vice-president, global retail business development. Morris will be responsible for retail account relationships globally as well as FCP's marketing and e-commerce functions. She will work closely with all market heads, licensees, and agents in their territories. Morris joins FCP from DreamWorks where she served as global head of sales and marketing. Previously, she held a variety of positions at top licensing organizations, including Disney and Sony Pictures.
Eva Steortz joins the division as senior vice-president, global brand business development. Steortz and her team will manage content partner relations and build global brand plans for all key properties. She joins FCP from consulting with the Equinox Group, where she has spent the last four years developing entertainment marketing plans for studios, brands, and retailers. Prior, Steortz spent 20 years at Disney in various sales and marketing roles.
Haywire Group Promotes Murphy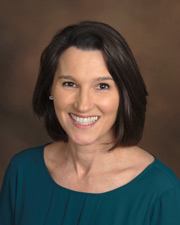 The Haywire Group has appointed Tami Murphy as national sales manager.
In this newly created position, she will focus on sales throughout all domestic channels of Haywire's distribution: specialty, catalog, online, mass market, and distributors.
Murphy joined The Haywire Group in 2006, one year after the company was founded. She began as its office manager and quickly moved into a sales and marketing role. Most recently she served as the company's marketing manager.
Murphy is a member of the American Specialty Toy Retailers Association and sits on its board of directors. She is also a member of Women in Toys and is the co-chair of its New England Chapter.
Funrise Names Woon Veep
Funrise Toy Corp. has named Kelly Woon as the company's new vice-president. Woon began her career with Funrise in 2007 as director of sales in Canada and has since been promoted to various roles, with her most recent being general manager in Canada.
Woon was first introduced to the toy industry in 1990 when she worked as an assistant buyer for Toys "R" Us Canada. She worked with the retailer for more than 17 years before joining Funrise. Since then, Woon has grown Funrise's Canadian business market by 100 percent. She has secured promotional activities and events to build brand awareness in Canada, implemented core programs at various retailers, and opened a Canadian office and warehouse to ensure continued business growth.