Bancroft Takes Minority Stake In Rubik's Brand, New CEO Appointed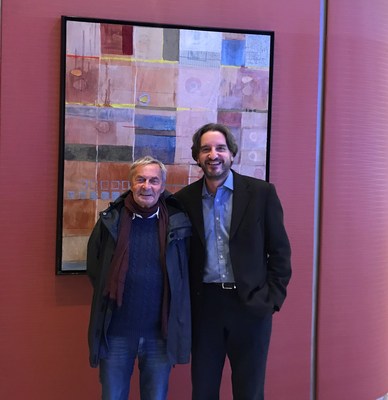 Rubik's Brand Ltd. has sold a minority stake to Bancroft Investment. RBL was established by the founding families of the original Rubik's business in 2013 to focus exclusively on the Rubik's Brand.
The company has seen multiple growth in revenue and net earnings in the past five years. It launched a global merchandise program and fostered partnerships with corporate giants like Google and Red Bull. Most recently, Rubik's announced a worldwide cooperation with McDonald's Happy Meal Campaign.
The investment by Bancroft is to fuel a growth strategy utilizing Rubik's global brand-recognition to focus on growth through new channels, products, and markets. RBL and Bancroft have recruited a new CEO, Christoph Bettin, to help realize the potential of the Rubik's Brand.
Inventor Professor Erno Rubik said, "The cube's impact on the world and humanity is even more interesting to me than the puzzle itself. I am confident that the support of Bancroft and Christoph Bettin's energetic leadership will expand the brand firmly into new areas including education, entertainment, or mind-sports."
Christoph Bettin founded the leading toy distributor Marbel Ltd which was sold to Hape Holdings AG in 2017 after 15 years. He started his educational journey at Oxford University in the world of Geology and Earth Science and then spent the majority of his career in finance at EY in London and then GE Capital in Munich, Hong Kong and the USA where he took on a two-year internal MBA and became European CFO of their largest business segment.