The times they are a'changing—literally. Now you can read Time magazine on your iPad or your smartphone. More and more magazines are bringing their content to smartphones and tablet-based devices. "Consumers are receiving content in many different ways," says Julie Smartz, vice-president and general manager, brand development, Source Interlink Media, publishers of Motor Trend and Automobile. "We want to give them the content they want where and when they want it."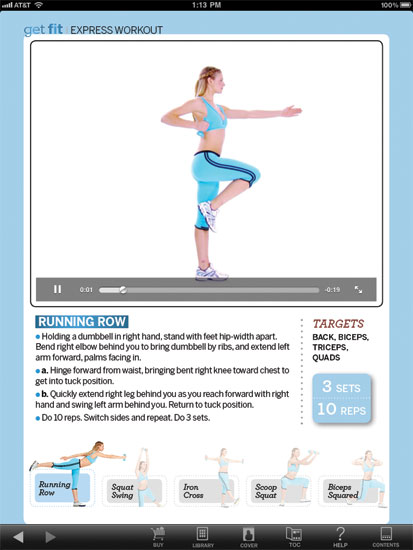 But consumers don't just want to read a magazine on their iPad; they want to experience the magazine. "The iPad is the first true digital reading device that allows the beautiful imagery and layouts of magazines to be engaged to their fullest," says Chris Wilkes, vice-president, digital editions, magazines, and apps, Hearst Magazines Digital Media. "We're invested in creating enhanced versions of our digital magazines that are more than just replicating print but bringing multimedia, animation, and interactivity to the experience in a way that is even more enjoyable." Hearst produces digital editions of its magazines and game-type apps, such as the soon-to-be-released Esquire's Hardest Puzzle Ever, with developer Small Planet, and House Beautiful's Favorite Paint Colors, with developer iCrossing.
With Meredith Publications' Fitness magazine apps, women can do fitness workouts by following the instructions on their iPad or iPhone. In its Parents digital edition, users can "play" with the items in the magazine's playroom. "Each brand is leveraging video, hyperlinks, interactivity, and animation in different ways all consistent with really understanding how our consumer interacts with the brand and what they're looking for from an interactive experience," says Elizabeth Schimel, executive vice-president, consumer relationship management and digital media, Meredith. "It enables our consumers to go even deeper in their experience of the brand."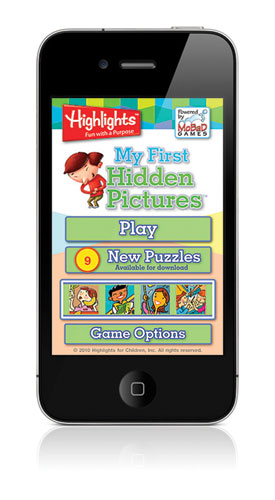 Offering a deeper experience is not just for adults. Highlights magazine works with developers such as Discovery Bay Games and Mobad Games to develop apps for kids. The games and puzzles that have been part of Highlights' 65-year history are still relevant to kids and applicable to different formats, says Robin Sayetta, vice-president, licensing, Highlights. "We know that children and families are using these kinds of devices, and we really want to be providing these rewarding Highlights experiences for children and families across different platforms," she says.
Not only do iPad versions of magazines offer richer experiences for consumers but also new opportunities for licensing. Through these new digital channels, licensees find new ways to reach consumers.
Where publishers and licensees go next with apps continues to evolve. Magazines are still in the beginning stages of working in this "new world," as Sayetta calls it. "We're learning as we go," she says. "It's interesting to work in this arena because it evolves and grows as you're out there."