Innovation in nail polish usually refers to a quick-dry formula, a chip-resistant technique, or trendy colors. While OPI has all of those offerings, it positions itself as more than nail polish. It's a trendsetting, edgy brand that is all about fun—a guilty pleasure. It is using licensing to take its innovative ideas to another level.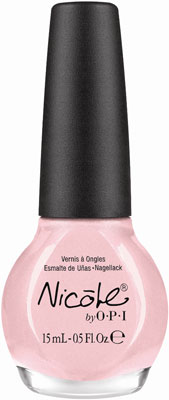 In recent years OPI created nail polish lines for tennis star Serena Williams and pop star Katy Perry as well as films such as DreamWorks' Shrek and Disney's Pirates of the Caribbean. Each of those properties received signature colors with names to match the brand such as Serena Williams' "Grape­–Set­–Match" purple-like color. Then there is Pirates of the Caribbean's "Planks a Lot," which also features a purple color scheme.
While the company didn't initially make a concerted effort to venture into licensing, its efforts have evolved and certainly strengthened over time. One of the key events that brought OPI into licensing happened about six years ago, according to Suzi Weiss-Fischmann, executive vice-president and artistic director of OPI. In 2005, Ford Motor Co. introduced its new Mustang and approached OPI about creating colors to attract female buyers. According to a statement from Ford, 35 percent of Mustang buyers are women.
OPI created three colors: "Revved Up & Red-y," a dark red; "You Make Me Vroom," a hot red; and "Gone Platinum in 60 Seconds," a cool silver. Each bottle, available at salons and beauty supply shops, featured the Ford Mustang's trademark galloping horse logo on the bottle's cap. Ads were placed in women's magazines and it was featured on both companies' websites.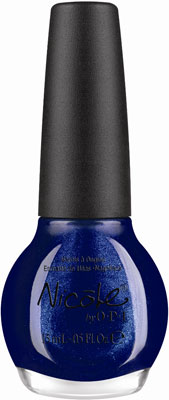 After that OPI worked with Whirlpool on a limited program when it came out with a new dishwasher. "I made two colors. One was called 'I Don't Do Dishes' and the other was 'Rinse Charming,'" Weiss-Fischmann says. "It was a huge hit."
OPI is now in a promotion with Dell Computers that runs until the end of the year. Dubbed "Match Your Nails to Your Emails," Dell allows consumers to customize their laptops to match a color made by OPI. Visit the design studio website to see the options.
Weiss-Fischmann says the reason for all of these collaborations is simple. OPI wants to offer its fans a fun, out-of-the-box experience. After all, who thinks about trendy nail colors when shopping for a dishwasher? Meanwhile these large companies are wondering how they can reach today's consumer. "How do they get to the new generation or how do they get to the person who is not the usual buyer of Ford or Whirlpool, for example," she says.
Recession-Proof
Nail polish happens to be one of the few consumer categories that has prospered during the recession. In fact, according to Weiss-Fischmann, it is the hottest category of the beauty industry over the past few years.
The reason is simple. While a woman may have had to cut out her weekly manicure due to the recession, she can still purchase a bottle of nail polish and stay on trend.
It's that trendy seasonality that has OPI rotating its programs quickly, says Tim Foster, media director of Harris Shepard Public Relations. Although it is a public relations firm, the company handles OPI's licensing and advertising. "For the most part, these are in-and-out three-month programs," Foster says. That limited-edition positioning is part of the appeal.
OPI works on multiple programs throughout the year. In addition to the spring and fall collections, which this year carry an Americana theme—called Touring America, movies and celebrity collections get sprinkled in as well. This year it was Serena Williams, Katy Perry, Miss Universe, and Justin Bieber for Nicole by OPI. (OPI is the brand found in nail salons and beauty supply shops while Nicole by OPI is the mass-market brand.)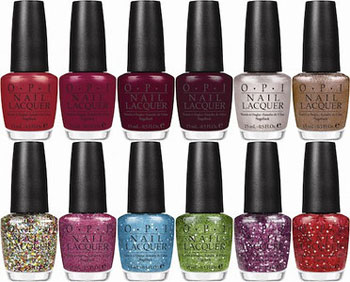 OPI and Disney just announced a collaboration for the November 23 release of The Muppets. The line pays homage to classic Muppet characters with colors such as Fresh Frog of Bel Air, which is green honoring Kermit. Divine Swine, Excuse Moi, and Getting' Miss Piggy with It are three diverse shades honoring Miss Piggy.
Next year OPI will follow the same format with properties that have yet to be announced. It was previously announced that the Nicole by OPI celebrity line is set to feature The Kardashians.
It's not just women in the U.S. who enjoy this simple and fun luxury; these licensing deals are global and cross a number of demographics. OPI says its sweet spot are women 18–34. But it does point out that its users get hooked on the brand at a younger age than in the past. Users stay with the brand longer—with the drop-off being women in their 60s. After the U.S. , Europe, Australia, and New Zealand are the next largest markets.
"We are just getting into Brazil in 2012," says Weiss-Fischmann. "I don't see the demand [for OPI] slowing down."
Why would it slow down? For less than $10 a bottle it's possible to be on trend in an instant.