Looking back at my October 2017 column, I was armed with facts proclaiming that brick-and-mortar retail was rock solid, despite what we all saw in the news. Sixteen months later, following the 2018 Christmas season, I was curious: Had those predictions been accurate? Did brick-and-mortar actually weather the Amazon storm of the past two seasons?
The results are still coming in as this article goes to press, but there are already a lot of indicators. In 2017, retailers enjoyed a record increase of about 5.5 percent over 2016. In fact, according to the National Retail Federation (NRF), retail sales have enjoyed consistent increases month over month since November 2009. The closest estimates for 2018 are that we had another record year with upwards of 4.5 percent growth over 2017. So, where's the disconnect? How is it that so many retail chains face—or are sliding into—oblivion while Amazon has become the most valuable publicly-traded company in America?
The days of comparing brick-and-mortar businesses against online businesses are over. Traditional retailers have become online retailers and online retailers have begun opening stores. The differences are now almost indistinguishable. The NRF attributes it to three developments:
The Convergence of Channels—Retailers were caught flat-footed in the early goings when online retail was first embraced by Millennials, Gen Z and Gen Y, then Gen X and Boomers and finally by the Silent Generation. But they adapted quickly. They realized that in order to compete, they'd need a website, then an online store, then digital customer service, and finally a social media presence with campaigns on all platforms. Today there are few successful retailers that aren't multi-channel suppliers.
The Reimagining of the Store—Stores are more varied and diverse than ever before, supporting the local customer with specific and localized products, services and experiences.
The New Retail Environment—It invites new players and business models that never could have existed before. Low barriers to entry allow experimentation and usher in a totally new definition of retail.
With the economy strong and consumer confidence at an all-time high, predictions for 2019 and 2020 retail are record-breakers. We should assume the touch-points between suppliers, retailers, and consumers will continue to increase and those who provide products for public consumption will continue to expand and become multi-channel, even omni-channel, with no discernable barriers between online, direct-to-consumer, subscription, brick-and-mortar and sales channels we have yet to see.
Good news, right? Let's look a little closer to home; specifically, the toy industry. How can we expect sales increases in 2019 and 2020 in the wake of the loss of our only category-exclusive, national retail chain? Can other retailers pick up the slack? Can Amazon and other online retailers reach the consumers who have depended on Toys "R" Us (TRU) for 40 years or more?
The answer to these questions is a resounding "no." By the time you read this, NPD will have published the 2018 toy industry results. Will they mirror the rest of retail? The expansion of the toy departments at Walmart and Target and pop-ups from chains such as Party City may account for a sales lift, or not. The fact is, with the demise of TRU, we've lost more than 10 million square feet of toy display space. Most of mass retail's planograms will begin looking interchangeable, allowing limited consumer selection.
Target and Walmart buyers will tell you that they don't want to lead when it comes to supporting new toy products. They both want to be second in line behind the innovator. They only want to add sure-things within their product mix. They refuse to be the risk-taker. TRU was that risk-taker. It would showcase a company's entire product line, including new and unproven companies. It would partner with companies to promote new products they believed in—sometimes to their detriment. Maybe we don't have a TRU today because it did the unconventional and took risks. Maybe the world outgrew a need for it. Maybe kids are outgrowing toys (doubtful).
Retail is setting records with every quarter. Retailers have embraced new technologies to get in front of the consumer, whether nationally, locally, hyper-locally, in-store, or on the street. The big question remains: will our industry be underserved in this brave new retail world?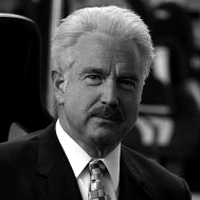 John Brady is a business consultant with Inveniam Capital Partners, a block-chain based investment bank. He specializes in CPG business with an emphasis on the toy and juvenile products segment.