Each year, fans around the country descend on conventions from New York to San Diego to unite in their fandom. And each year, these conventions have steadily grown in size, diversity, and attendance.
San Diego remains the standard of comic book conventions—coming up on 50 years this year. But New York Comic Con, once housed solely in the Javits Convention Center, has seen equal, if not more, growth, expanding to six additional locations and drawing in nearly 250,000 fans (up 10 percent from 2017), more than 700 companies, and more than 11 billion media impressions in 2018 alone. Likewise last year, Gen Con, the longest-running games convention reached record attendance with 60 percent year-over-year growth.
If this proves anything it's that geek culture has fully infiltrated the mainstream—and for brand owners this equals opportunity.
Last year the NPD Group reported that across the pond, British adults aren't just buying toys for their kids, they're buying for themselves. And of the 48 percent of millennial toy buyers, four in 10 (38 percent) aren't even parents, but simply pop culture fans looking to express their fandom through product.
Understanding the Adult Pop Culture Fan
Fandom is no longer a one-size fits all title. Like the conventions they attend, pop culture fans are more diverse than ever, especially when it comes to adult fans. Thus, it's critical for today's manufacturers to have a deep understanding of this consumer base.
"There's a lot of people talking about pop culture but not everyone knows how to talk to this population and the fans living in this space," says Anita Castellar, current founder of FanGirl Consulting. "So it's important to bring in the right people who understand this audience. Fans can see right through a shallow offering. As long as the offering is sincere, dialogue with the fans is sincere, the product isn't cheaply made, the fans will come."
Castellar knows a thing or two about fandom. Her own career has been closely tied with the Star Wars franchise, from Disney to Hasbro to Lucasfilm Licensing and back to Disney.
One subset of pop fans that's been getting increasingly more love at retail is the female fan. While men are still commonly thought to make up the largest amount of spenders in this space, women have also proven their spending power.
Like many females, Castellar was raised on the idea that female action figures didn't sell and that the population wasn't ready for female super heroines to take on more dominant roles. And because she wasn't into shows such as Care Bears or Rainbow Brite (opting instead for programs like He-Man) she was "forced to buy the boy stuff."
Flash forward to today, and the marketplace (bolstered by films such as Wonder Woman, Black Panther, and Captain Marvel) has thankfully debunked these myths and is finally catering to female fans in ways that work for them, including female fan-focused shops (Her Universe) and events. "Female fans now have permission to express themselves," says Castellar. "We clearly see that females aren't taking away from the market to male fans. The entire pie is growing."
Cartoon Network Enterprises is one example of a company that employs different approaches depending on the type of fan. Its Adult Swim programming continues to resonate with adult fans, with FUNKO serving as its master toy partner for Rick and Morty.
"There are generally more casual fans than hardcore so it's important to make sure that you're creating product that speaks to each group," says Pete Yoder, vice-president, Cartoon Network Enterprises, North America. "For the casual fan, we create product that focuses on the main characters and phrases that are synonymous with the show, and in categories that are at reasonable price points for the casual fan. For hardcore fans, we go to those characters and points of reference in the show that only a rabid fan would know, and create merchandise that is more limited edition or exclusive to make sure that the hardcore fan knows there is something specifically for them."
No matter the fan type though, fans are savvy and want to get the most out of their purchases. This is where experiential marketing is showcasing other ways that invite fans in, while creating share-worthy moments. Drawing inspiration from the convention and festival scenes as well as the types of theme park moments that drive consumers to take home a piece of their experience, experiential events also tap into something that fans—regardless of age—have historically gravitated toward: community.
Last year, Cartoon Network hosted its first Adult Swim Festival in Los Angeles. Hasbro hosted its inaugural HASCON in 2018 and revealed a sneak peek at its 2019 plans at the Power Rangers convention Power Morphicon. The Mickey: The True Original Exhibition in New York City also recently celebrated Mickey's 90th anniversary through the eyes of some of the most iconic artists of past and present.
Castellar also attributes the rising demand for these experiences in part to the post-Toys "R" Us landscape. "I don't think anyone realized how important experience was to the equation until it was gone," she says.
Support from the Top
Another key to the growth in this market is that not only are fans loudly and monetarily supporting the culture, but those at the top of major companies are also putting money behind these things as well.
At retail, pop culture products once reserved for specialty stores (i.e comic book and collectibles stores) are now available through multiple avenues for fans to buy.
"Brands like Rick and Morty and Steven Universe are really resonating with a teen and adult audience and these fans are extremely passionate," says Cartoon Network's Yoder. "Because of that passion, retailers understand that our fans' purchase power is extremely strong, and we work with our retail partners to create a customized merchandise offering inclusive of exclusive merchandise and events to speak directly to their customer."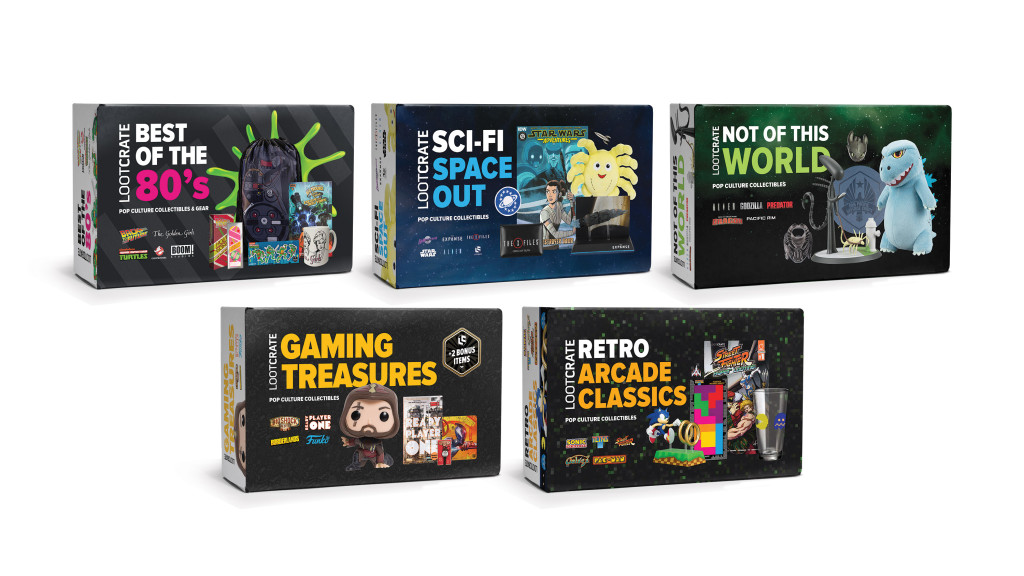 Last October, Walmart rolled out a new dedicated collectibles section across 3,500 stores, featuring exclusive merchandise from leading pop culture brands including FUNKO, CultureFly, and McFarlane Toys. Walmart also serves as the exclusive brick-and-mortar destination for Loot Crate.
Target teamed up with Mego as the exclusive retailer for the return of its famed cross-merchandised action figures of the '70s and '80s as well as Netflix as an exclusive partner for its cult show Stranger Things.
Amazon and online specialty retailers, meanwhile, remain main channel for these fans to shop. Edge by Ascential, a leading provider of ecommerce data and insights, found that "toys for adults" were among the biggest contributors to Amazon's 30 percent year-over-year toy sales for Q3.
Mining the archives as well as the latest content around a property also continues to offer brand owners new ways to keep fans engaged.
"A great example of how we've driven diverse fan growth by activating across a brand's blueprint is My Little Pony," says Samantha Lomow, president of Hasbro Entertainment Brands. "We expanded the inclusive storytelling we pioneered with the incredibly popular My Little Pony: Friendship is Magic animated series with our debut animated feature film, My Little Pony: The Movie in 2017. We've also created even more ways for fans to consume My Little Pony content . . . We've also greatly expanded our reach to fans of all ages through consumer products including collaborations with high-end designers like Moschino, mass market retailers like H&M, and boutique cosmetic lines like GlamGlow. "
Looking Back Powers Fandom Forward
Across the marketplace, nostalgia is something that continues to register with fans.
"Nostalgia remains an incredibly strong consumer connector, as adults have remained drawn to the pop culture brands of their youth, and millennial parents look to enjoy the brands they grew up with alongside their own children," says Lomow of Hasbro, which now uses its crowdsourcing platform HasLab to bring to life fan's dream products, such as with Star Wars. LEGO, similarly, does so with its Ideas line as well.
As kidults pass down their geekdom to their own kids, manufacturers and retailers can look forward to future generations of adults who will, hopefully, keep products and events growing.