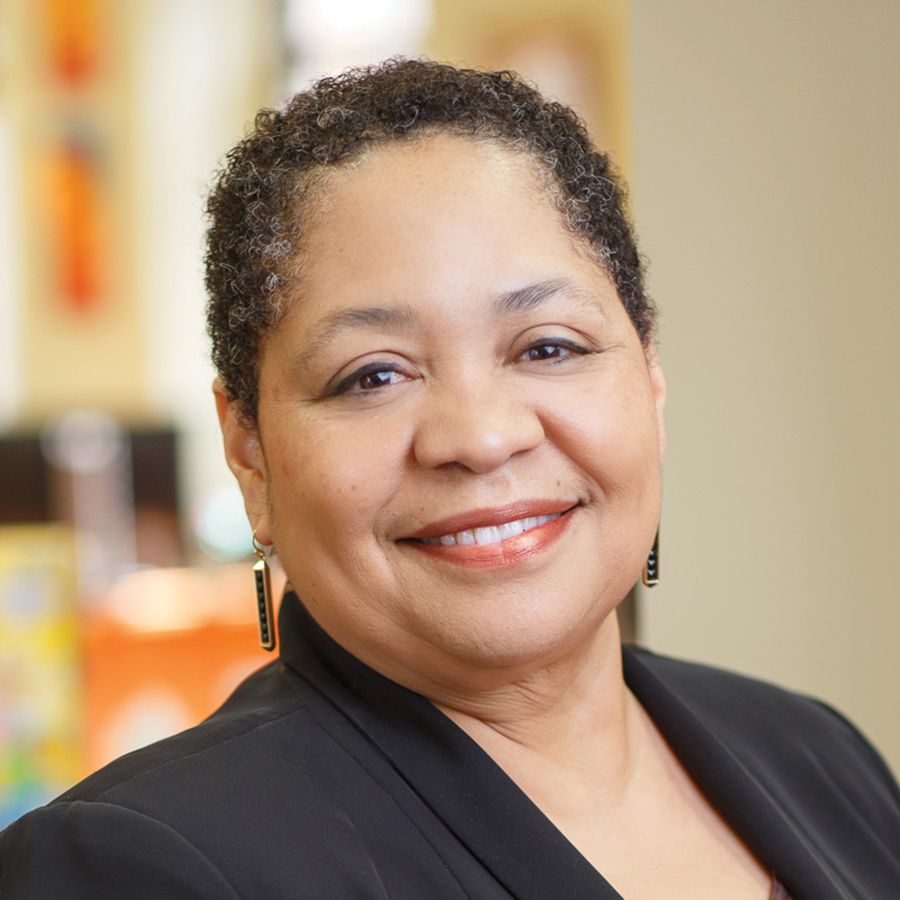 One thousand backpacks, each filled with essential school supplies and toys for children at two elementary schools. (Eighteen items in each!) More than 300 hours of volunteer time prepping high school buildings for the coming year and stuffing backpacks. Nearly 9,000 toys donated, benefiting 881 families and educational programs—including participants in Early Head Start, Head Start, home-based programs for young families, adult services, summer camps, and schools.
This is what can happen when you bring independent toy manufacturers, sales representatives, and retailers together for the American Specialty Toy Retailing Association's (ASTRA) Marketplace & Academy. The ASTRA team accomplished all this and more last June in New Orleans, as part of ASTRA's commitment to community service each year in the city that hosts Marketplace & Academy.
Purpose Beyond Profit
There are always deals to do and new ideas to learn and friends to catch up with at ASTRA's annual conference. But ASTRA members mean more than just business when they get together. It's that willingness for so many to pause and do something for others—just as they do back home in their own communities.
It's good business to have a purpose beyond profit, according to a recent study by Cone Communications. Owners of small companies such as ASTRA stores and emerging toy manufacturers may not think of themselves as players in the corporate social responsibility (CSR) realm, but your customers do. Eighty-seven percent of consumers say they consider a company's ethical practices and support for good causes when they are making purchase decisions. Ninety-one percent say they are more likely to switch brands if they have an option for purchasing from a socially responsible business. Seventy percent believe companies have an obligation to take actions to improve issues that may not be relevant to everyday business operations, and 88 percent claim they would be more loyal to a company that supports important social or environmental issues.
ASTRA Members Demonstrate Commitment to Service
ASTRA stores have always shown creativity in the ways they support their communities. Retailers who participate in ASTRA's annual Neighborhood Toy Store Day on the second Saturday in November each year often include a charitable component to their activities that day. From donating a straight percentage of sales to entering customers in prize drawings if they purchase a toy for Toys for Tots to giving products to local preschools, store owners shape their efforts to fit what works in their market. Some retailers have year-round charitable giving and volunteer programs that build awareness of their store and help them, as they say, do good and do well.
Manufacturers are also part of the "give back" equation. Remember all those school supplies and toys donated in New Orleans? Most came from ASTRA manufacturers—many of whom also rolled up their sleeves, lifted furniture, and set up classrooms along with other ASTRA members.
"We can't thank the volunteers enough for coming to help. It's been a daunting task getting the schools moved in with very few staff members. Having y'all come in for even a few hours made all the difference," says La Jéan Pierre Hunter, operations coordinator at Joseph S Clark Preparatory High School in New Orleans' Treme' neighborhood.
ASTRA manufacturers also stepped up when the longstanding Toys "R" Us holiday donation program was discontinued last year. Partnering with Good360, a global leader in product philanthropy that sources and distributes donated goods, ASTRA created the Toys for Joy program to provide products that were disseminated to fully vetted charitable organizations serving disadvantaged children. More than a quarter million dollars worth of product were donated by 32 ASTRA manufacturers.
Wherever ASTRA stores and sales representatives and manufacturers are located, there's always more to do. There are always more ways to make a difference in children's lives. ASTRA will continue to do its part.
Whether you can volunteer for 15 minutes or four hours, please join the give-back activities at this year's Marketplace & Academy.  ASTRA's 2019 Maketplace & Academy takes place June 9–12 in Pittsburgh, Pa. Watch for more information on its 2019 Toys for Joy effort—coming this summer.
---
Kimberly Mosley is president of the American Specialty Toy Retailing Association. To learn more about ASTRA and its member services, visit astratoy.org.