How to Know if Kickstarter is the Right Path for You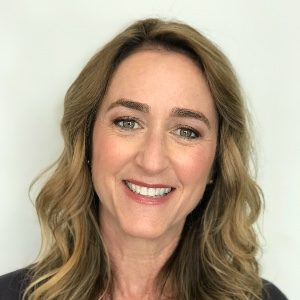 Ideas for tabletop games could remain just unrealized ideas if not for Kickstarter, the world's largest funding platform for creative projects. The numbers tell the story with 17,000 successfully funded game projects to date and close to $1 billion in pledges. We win both as creators and consumers with innovative concepts finding the lifeline they need on Kickstarter to reach people who love the game category. Luke Crane, Head of Games at Kickstarter and designer of games including Burning Wheel, Mouse Guard and Inheritance, provided some of his top tips for a successful tabletop game campaign.
The Concept. Crane shared that niche and focused ideas get the most backers. In fact, he says "game ideas that do well on Kickstarter wouldn't necessarily work at retail." Board and card games found at retail need to target a broad audience who enjoys casual gameplay. Whereas, Kickstarter reaches a community of people who are passionate about tabletop games and want depth of story, quality, and detail of the product. And adds Crane,"they want weird."
The highest funded game on Kickstarter to date is Kingdom Death: Monster 1.5, a cooperative board game set in a nightmare-horror world. 19,264 backers pledged nearly $12.4 million to bring this dark and macabre project to life.
If you've got a novel game idea, the next question you should ask is what success looks like to you, if you're a unicorn creator; to your team, which is more commonly the case on Kickstarter; or to the small, independent game publisher who uses Kickstarter to bring its pipeline of game ideas to life.
Set Realistic Expectations. The typical range of funding is $10,000-$50,000 with an average of 255 backers. While there are some stand-out campaigns such as Exploding Kittens with 219,382 backers, Kickstarter is not a hit-driven ecosystem. What it can help you do is build and amplify your community of fans, if you do the upfront work.
Perfect the Play. Before launching your campaign, connect with your local tabletop game community to play-test your game. Early feedback helps creators refine the gameplay before going live on Kickstarter. Attending game conventions such as GenCon and PAX Unplugged gives you visibility to the industry at large, and as an exhibitor can help build awareness with a fanbase.
Do Your Research. Talk to manufacturers early on to see if your game is feasible to make or what adjustments you should consider to avoid manufacturing delays. Plan for shipping by getting cost estimates to deliver the final product to your backers.    
Promote. Once you launch your campaign, post meaningful and frequent communication. Someone Has Died is a good example. Not only did its co-creators Adi Slepack and Ellie Black post videos that explained the gameplay, they shared audio and video play-throughs with New York-based comedians that built anticipation leading up to the game launch. They were also responsive to questions from their backers and quickly addressed any concerns, such as delays in delivery of the game.
Keep Engaging. Once the project concludes, creators should continue to connect with their community and drive them to their social media channels, share updates if they're attending or exhibiting at any game shows, or simply find out how people are enjoying the gameplay. Creators can also provide details on any planned game sequels.    
Kickstarter's game projects are one of the most successful categories on the platform and continues to thrive. In 2018, tabletop games delivered a 48.4 percent success rate (defined as fully funded) and 2019 is starting off well with a 54 percent success rate.   
Creators who tested, planned for production, and actively developed a community of interested backers in anticipation of their campaign can count on the Kickstarter platform to help bring their idea to life.
---
Janice Ross is vice-president of Women in Toys, Licensing & Entertainment, and managing partner of Brand Fresh Management, a licensing and business development agency that helps companies transform and accelerate their brands through the execution of innovative consumer product strategies.