YuMe Toys is what dreams are made of, or at least it's the inspiration behind the company's name—a Japanese word.
You may have heard of YuMe Toys or you may not have, but don't be fooled into thinking YuMe is a newbie to the toy scene. While the company made its official launch in North America, the UK and Asia in 2018, the brand owner, Maxx Marketing, has monetized IP and extended entertainment properties into toyetic product for years—servicing more than 120 markets worldwide with a 360 operation equipped with in-house R&D, an insights-led product development hub, and supply chain infrastructure.
In 2017, Maxx Marketing signed a multi-year deal with Warner Bros. based on standardizing and expanding the quality of its plush across various markets. This included Warner Bros. Consumer Products' most popular entertainment brands: J.K. Rowling's Wizarding World/Harry Potter and Fantastic Beasts, the DC Universe, Scooby Doo, Looney Tunes, Tom & Jerry, and the studio's most iconic horror titles. Spurred on by the success of this partnership among others, YuMe Toys was created, moving the toy programs into mass and specialty.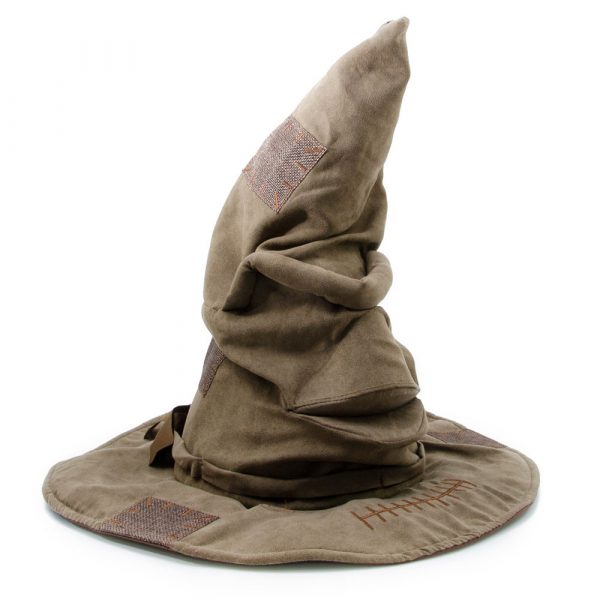 "In 2018, the company focused on using this licensed brand equity to create a solid foundation of core products in the right space and place for YuMe," says Darryl Lai, vice-president of Americas for Maxx Marketing.
One clear example of this was through the launch of its Harry Potter Real Talking Sorting Hat—part of a larger Harry Potter toy line rolling out throughout 2019—in the UK. The product brought the Sorting Hat off the screen and to life with animated mouth movement and authentic phrases to sort its fans into their respective Hogwart houses.
"Our aim was to bring fans closer to the magic and nostalgia of Harry Potter…and we did just that," says Lai. "It found favor in the market pretty quickly, garnering affinity, picking up momentum, and receiving rave reviews from media and toy aficionados alike."
Now, the company is shifting gears to building brand awareness in these markets for YuMe and making the brand more consumer-facing. "The narrative is more about presenting our products on a uniform front and creating a brand identity to help consumers find our product with ease," says Lai, adding that Toy Fair New York served as a launch pad for this next phase of business and an opportunity to tap into the $26 billion U.S. domestic toy market and its lion-sized share of the plush market.
"Key industry events and partnerships such as trade shows, licensing expos and comic con events, will all be integrated to make a bold statement," says Lai. "While YuMe as a brand is new, we are leveraging great licenses we have access to and the solid reputation of parent company Maxx Marketing…We are in the process of working with new designers and partners to create collaborations unique to the toy marketplace. We know this will help grow the brand significantly when we are able to cross categories, experiences and partners which consumers may not be expecting."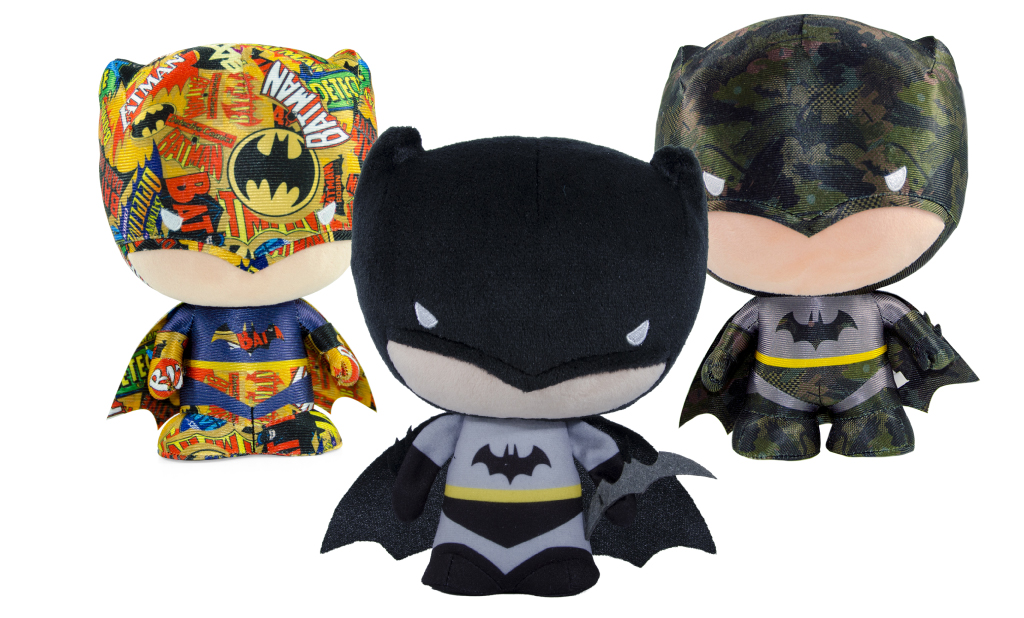 In celebration of the Caped Crusader's 80th anniversary, YuMe is rolling out a multi-category collection of Batman toys this summer that celebrate the rich history of the brand. Its DZNR series is an art-driven specialty line of Chibi plush featuring Batman's most iconic symbols and logos leveraged in a modern-day streetwear aesthetic. Its Wheels of Gotham offers stylized collectible mini vehicles and figurines packed in individual blind boxes with nine designs to collect (and a corresponding era Chibi Batman included). Batman Biggables creates a break-out toy category: giant character inflatables with a plush material available in two sizes: 21- and 36-inches tall. Lastly, YuMe offers its own Batman-approved answer to Siri and Alexa: the Alfred Activated Batmobile. It features voice assistant integration, wireless Bluetooth streaming, a hood that slides open to project the Bat Signal, and 30-plus unique voice commands. all activated by saying "Hey Alfred…"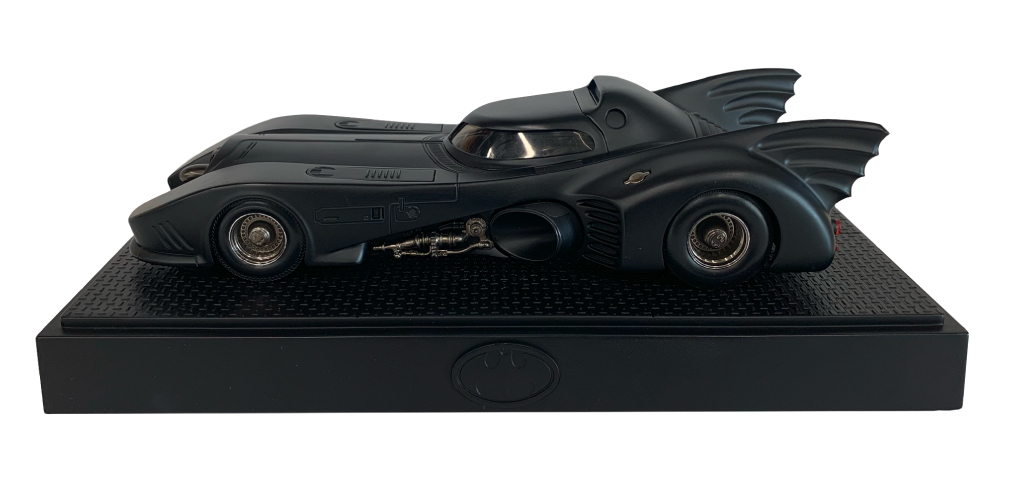 Looking ahead to 2020 and beyond YuMe has big plans to keep dreaming big. While price will also play a big factor in its initiatives at retail, Lai says consumers can expect the delivery of more products that expertly cover all the bases. From new unboxing experiences for Harry Potter fans to toys that tap into the rising horror toy trend, there will be something for everyone.