Pictured above: Michael Or and Mrs. Or
I have very much enjoyed getting to know Wai Or over the years, and while I have not had the pleasure of getting to know his parents, I'm sure the apple did not fall far from the tree! Wai is a friend to many all over the world, and thinks out-of-the-box to bring a product to life with a high attention to detail. He's a well-known collector, and if you've been to his Hong Kong offices, you've seen his impressive collection of old games displayed on the walls. Just beautiful!  This interview was conducted with Wai's father, Michael Or.
How did your family first enter the toy industry?
This has to date back to the 1960s. My first job was working in a bank for import services. The Hong Kong manufacturing industry was on the rise, and I was a young adult anticipating new opportunities. I was fortunate enough to be invited by David Pomier, to start up a trading company for him. It was called Worldwide Buying Services; we sold toys and sundries to the United States. I had no experience, and I had to learn my way through to find factories, manage QA/QC, and organize shipments. After approximately 10 years of working in Worldwide, I was invited by Shelly Greenburg to start up the Shelcore office in Hong Kong for another 5-6 years, until I was confident enough to start Longshore on my own in 1978, which was during the opening of China.
In the beginning, we offered general trading services for small orders. We needed to build up our client base. I thought the best way to find potential clients was to go around the hotel cafes near Toy Fair, and there I saw Barry Schneider, Vice President of Far East Operation at Pressman, whom I met back at Shelcore. Barry was looking for an agent in Hong Kong, so we were grateful to be appointed as the FOB agent at that time. That was when Longshore became Toy-focused. Soon after, I met Michael Kohner through referral, and we have worked on countless projects in the international market ever since.
Who has been involved, and who is involved now?
I have gradually stepped down to allow a bigger platform for the next generation. My two sons, Philip and Wai have joined the family business.
Philip has been managing the internal operations of Longshore since 1994. He studied for his Computer Science degree at Simon Fraser University in Canada. Philip started his career in a software house specialized in Dealing Room software for banks in Hong Kong. After joining the family business, he has been managing the company's administration, computer system, and network ever since.
Wai is the CEO of Longshore. He is a board game geek and an avid collector of games and mechanical puzzles. He studied "recreational mathematics" and Combinatorics at Dartmouth College. After graduation, Wai worked at a startup tech company in the Silicon Valley. In 2003, Wai decided to return to Hong Kong and join the family business, where he continues to enjoy developing and making new toys and games every day
Do you think the next generation will get involved?
I have two grandsons, Junho and Junhee, who are 7 and 3 years old, respectively. I do hope that they can get involved in the family business, but they are very young, and there are so many possibilities for their future. It is all up to them to decide.
How has the business changed over the years?
Longshore's main business is OEM manufacturing for Games and Toys. Over the years, we developed many new game concepts with inventors and proactively offered these innovative games to our customers. In 2012, we started our subsidiary Broadway to manage sales and marketing of Games and Toys in the Greater China region.
What advice do you have for others thinking of joining the family business?
Let go of the mindset of following your parent's footsteps. Instead, continually reflect on your business independently, learn, and grow with the company. Build up your foundation step by step. My advice to the person who is joining their family business: The key to running a business in the long term is dedication, integrity, and passion.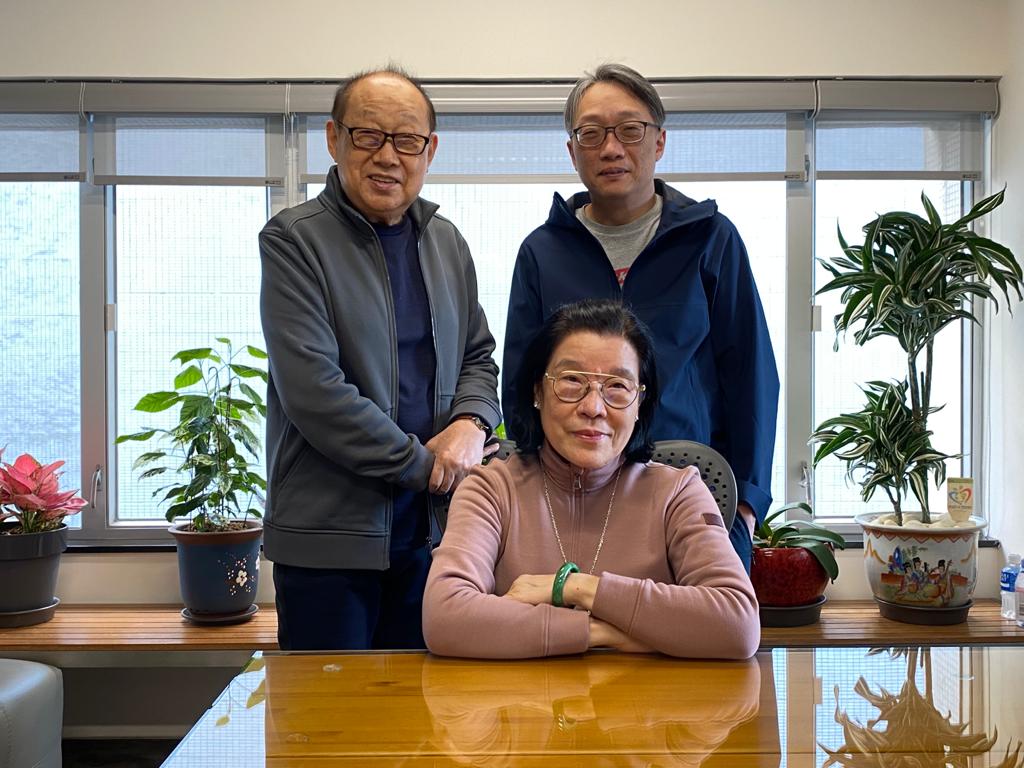 Michael Or (left), with his wife Mrs. Or (center) and their son Philip (right).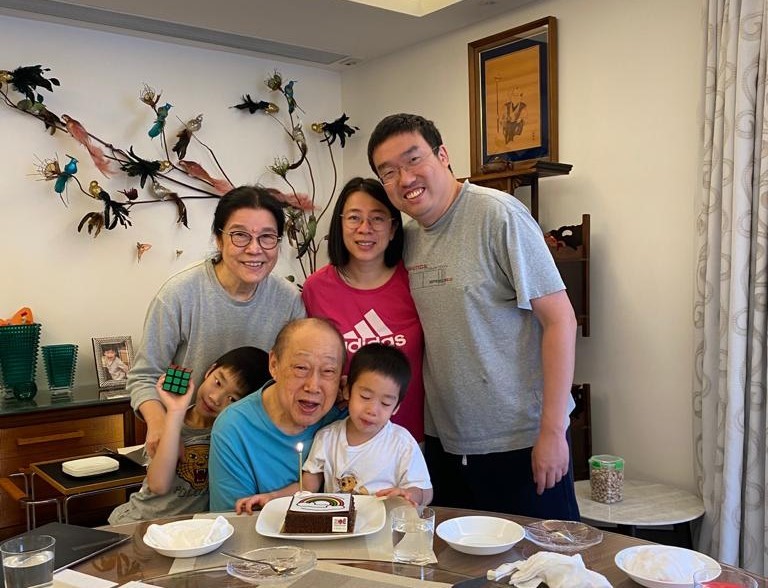 Wai Or (right), his wife Sunhee (top center), Mrs. Or (left), Michael Or and his grandsons Junhee and Junho