Licensing International has announced that nine executives—Casey Collins, Hasbro; Michael Connolly, Retail Monster; Javier Garza, Warner Bros. Discovery; Alexandra Heyd, BurdaVerlag Germany; Tanya Isler, Netflix; Stuart Pollock, Segal Licensing; Marc Schneider, Beanstalk; Kalle Törmä, Flowhaven; and Angell Xi, Jingtian & Gongcheng—were elected by the Licensing International membership to serve three-year terms on its Board of Directors, effective July 1, 2022.
Steve Scebelo, president of NFL Players Inc., will serve as chairperson and Veronica Hart, EVP of global franchise planning for Paramount Consumer Products & Experiences, will serve as vice chairperson.
"I am so pleased to welcome the nine new members of our Board, whose diverse experiences and invaluable knowledge will help Licensing International support the expansion of brand licensing around the world," said Maura Regan, president of Licensing International. "I want to thank outgoing chairperson Jay Asher and outgoing board members Sol Armada, Juli Boylan, Omar Fajer, Elias Fasja Cohen, Simo Hamalainen, and Ed Labay for their time and dedication."
Meet nine new Licensing International Board Members: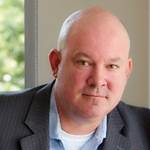 Casey Collins – Head of Licensed Consumer Products & Business Development, Hasbro, Inc.
Casey Collins brings decades of experience and leadership in the licensing industry. He is currently the Head of Licensed Consumer Products & Business Development at Hasbro where he is focused on creating and delivering the world's best play and entertainment experiences across Hasbro's Brand Blueprint, through toys and games, immersive entertainment experiences, digital gaming, and consumer products. Collins also oversees Hasbro's Business Development Department that successfully negotiates and manages Toy & Game licenses with some of the most valuable properties in the industry.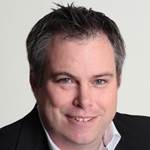 Michael Connolly – Founder & CEO, Retail Monster
Michael Connolly is Founder and CEO of Retail Monster LLC, an innovative, leading licensing agency with offices in the US and Europe. Retail Monster's world-class client roster includes the likes of Electronic Arts, Sybo (Subway Surfers), Copyrights (Paddington), Crayola, Moonbug, Minecraft, Hasbro, Sega (UK), and Mattel (UK). Before Retail Monster, Connolly served as head of global consumer products for DreamWorks Animation. In this capacity, he drove the company's worldwide consumer products business, overseeing a portfolio containing many of the world's most beloved entertainment franchises including Trolls, Shrek, and How to Train Your Dragon.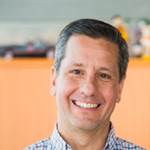 Javier Garza – Head of Consumer Products Mexico, Warner Bros. Discovery
Javier Garza joined Warner Bros. in 2001, first serving as senior category manager at the Consumer Products Mexico office before being promoted in 2002 to category director Latin America, overseeing all promotional and branded food deals for the region. Due to his knowledge and experience, he was appointed general manager for the Mexico Office and, in 2006, he was promoted to licensing VP for Latin America & GM Mexico. Garza's merchandising and retail experience spans many different demographics and including franchises like Looney Tunes, DC Comics, Wizarding World, HBO, Hanna-Barbera, and Cartoon Network.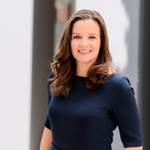 Alexandra Heyd – Head of Licensing | Brands & Acquisition, BurdaVerlag Germany
Alexandra Heyd started her career in 2001 in art licensing at ProSiebenSat.1 Media SE group where—throughout her 18-year tenure—she last spearheaded TV, lifestyle, and corporate brand activities. In 2019, Heyd joined German publishing giant BurdaVerlag, where she heads licensing with a focus on brands, acquisitions, and portfolio expansion endeavors. Her focus has always been to create 360-degree thematic worlds for each franchise opportunity through holistic cooperation, out-of-the-box thinking, and the most up-to-date digital assets and state-of-the-art technology.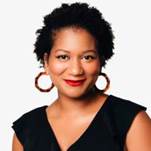 Tanya Isler – Director of Licensing & Publishing, Netflix
A production assistant role in fashion led to Tanya Isler's first licensing role. The mix of strategy, negotiation, product development, and brand management ticked a lot of boxes for her and that job kickstarted a love of licensing and consumer products that has spanned fashion (Isaac Mizrahi, BCBG), entertainment (Disney), publishing (Time Inc, Conde Nast), Martha Stewart, and now Netflix. Isler believes a diverse membership base that reflects audiences and brands is key to making sure the industry continues to evolve. As a woman of color who has navigated the licensing industry, she hopes to share her insights and experiences—both professional and personal—in order to help reach this goal.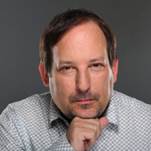 Stuart Pollock – President, Segal Licensing
Stuart Pollock began his career at Paramount working in marketing at Canada's number-one theater chain, Famous Players. There, he worked with studios like Disney, MGM, and Sony to develop their in-theatre marketing programs. Pollock also worked with WWE to develop a first-of-its-kind in-theatre program to show their PPV in theaters across Canada. After Paramount, he was recruited by Microsoft to lead strategic partnerships for the launch of Xbox in the Canadian marketplace. In the nineteen years that Pollock has been at Segal Licensing he has developed licensing programs on properties such as Dr. Seuss Enterprises, Crayola, Spin Master, King Features, DreamWorks, 20th Century Fox and Marvel.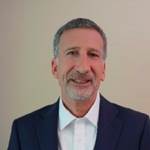 Marc Schneider – Chief Financial & Operating Officer, Beanstalk
Marc Schneider is responsible for Beanstalk's global finance and operations, including management of the agency's unparalleled financial platforms that ensure clients receive best-in-class financial and operational information and analysis. Additionally, Schneider oversees the U.K. office brand teams and facilitates short-term and long-range strategic planning activities across the company to grow Beanstalk in the U.S. and internationally. He started at Beanstalk in 2013 and has more than 35 years of experience in finance and operations, with a keen understanding of the licensing industry having held prior finance and operations positions at CBS, Sesame Workshop, and HIT Entertainment.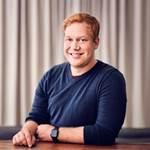 Kalle Törmä – CEO & Founder, Flowhaven
Kalle Törmä has more than ten years of licensing industry expertise and a deep appreciation for the business model. He founded and serves as the CEO of Flowhaven, a globally renowned technology company bringing licensing to the 21st century by replacing slow progress and complexity with intelligent features and collaboration. Törmä has raised more than $20 million in funding and added the company to investor portfolios, including Canva and LinkedIn. He believes that innovation and education will unlock the next generation of brand licensing success stories. In the last two years, his company has opened offices across five continents and grown to include nearly 100 employees from diverse backgrounds.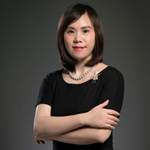 Angell Xi – Partner, Jingtian & Gongcheng
Angell Xi has 25 years of experience in the legal and licensing business, with expertise in IP licensing, art, luxury and fashion fields. For 12 years, Xi served as general counsel, Asia Pacific for GEIP and Ashland, leading compliance for Kering Asia and Michelin China Counsel, which equipped her with solid leadership and sophisticated cross-border business management skills. In licensing, Xi is proficient in providing legal and compliance solutions. For years, she has worked closely with property owners, licensors, licensees, agents, associations, and government agencies to safeguard clients' interests and promote licensing as platform to empower.