Last summer Tanya Thompson, director of global product acquisition for games at Hasbro, and I were treated to a wonderful day with Micha Hertzano, co-founder of Lemada Light Industries, in Israel. We drove from Tel Aviv to his factory in Arad in the desert, passing Bedouins and camels and learning the history of both our industry in Israel and the country along the way.
At the factory, we saw how games, including Rummikub, are manufactured. I have a particular interest in Rummikub since CHITAG Fair hosts the North American Tournament, and I envision a dress made of the tiles for PlayCHIC some day—I'm working on the latter. The tour was topped off with local cuisine at the 206 Meat restaurant, also memorable. Now, I share with you some of what we chatted about that day.
How did your family first enter the toy industry?
Rummikub, the game that brings people together, was created and developed by our late father Ephraim Hertzano in the early 1950s. Ephraim immigrated to Israel along with his family. They did not bring any material things and were given little assistance from the immigration authority in Israel. They lived very meagerly. Ephraim initiated a business as a supplier of natural animal hair for making paint brushes in their new country. Life was difficult back then, but Ephraim had a dream.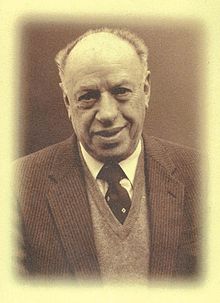 He remembered playing card games back in Romania before the communists took over and outlawed the use of playing cards because they were viewed as gambling devices. Ephraim envisioned playing a game that would use small tiles instead of cards to play, a game that could be played by young and old alike, and that had no ties to any language or religion. he wanted to create a game that would bring people together and one day change the world's leisure time. He called it Rummikub.
First, Ephraim hand carved two wooden sets of his game, and his sister hand painted the small tiles. At the time, there were no toy stores so Ephraim went to local small general stores and asked if they would help sell it for him. Times were tough back then and few people had money for bread, let alone games. Eventually one store owner agreed to put one of his games in the shop on consignment.
Every two weeks or so, Ephraim would return to the shop in hopes that someone might have purchased his game. No one did. Instead, it sat on the shelf collecting dust. Eventually, the store owner asked Ephraim to take his game back. That's when Ephraim had a revelation. He invited the store owner and his wife to come to his home and play the game with his family. The store owner agreed, and the next Saturday the families got together and played the game over cups of coffee. They had so much fun that the store owner decide to keep the game and took it to play with some of his friends, who immediately purchased the game from him. At the time, there were no telephones and the store owner had no way of contacting Ephraim to tell him the good news. In fact, the owner's friends were enthusiastically asking for more sets of the game. So when Ephraim finally came around again, he was delighted to hear about his game's budding success. He ran home to tell his wife and his sister that they had to start carving and painting more tiles. Eventually, he hired a small plastic manufacturer to start making the tiles, and his sister hired an assistant to help paint the new tiles. From then on, the game grew in popularity and spread across the land by word of mouth.
Who has been involved with the business, and who is involved today?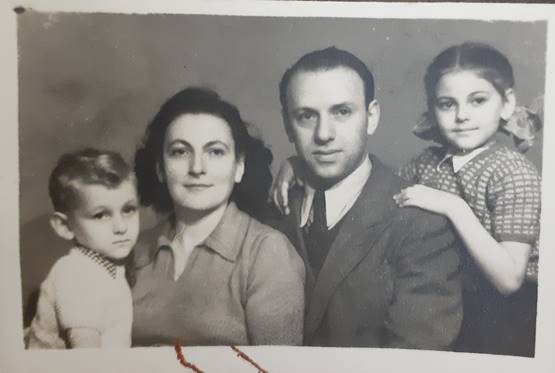 My father, mother, and aunt produced the first editions of the game. Today, the Rummikub game, and many others, are produced by my sister, Mariana, and myself. The company employs around 60 devoted employees and the community around the factory has grown over the years.
All the games are manufactured in our modern factory in Arad, a small desert town in the southern part of Israel. Our factory produces every part of our games; Injection molding the plastic game pieces, cardboard processing and manufacturing of the boxes and playing boards, printing and assembly lines, all happens at our factory.
Do you think the next generation will get involved in the family business?
At the moment, we don't know what the future holds. Back in the day, when we were younger, children were expected to follow in their parents footsteps. Today, they are encouraged to follow their own dreams. Mariana's daughter is currently a mother of two who works as a copywriter and translator. My daughter has gone on to become a successful surgeon and my son runs an online business.
How has the toy business changed over the years?
The business has changed on two levels. The production of the physical games has gone from just a few games a month to an estimated 50 million games sold worldwide. Also, in the availability of the games online and on different platforms. Today, there is a resurgence in the popularity of physical games as parents try to get their children to step away from their constant screen time, both from T.V. and their mobile devices.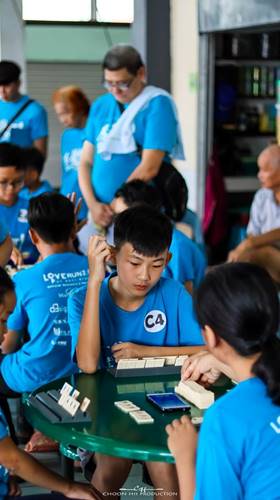 For us, Rummikub has been awarded the Game of the Year in many countries, including Germany, Korea, Poland, Spain, and the U.S. Just this year, it received the honor of Best Family Game of 2019 in the U.K.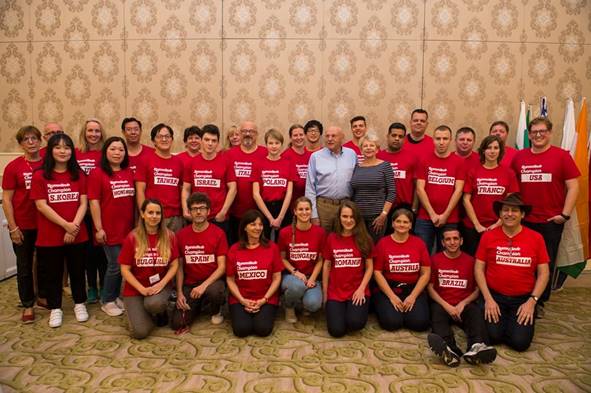 Since 1991, we have hosted a world Rummikub championship every three years, where people from all over the world come together to compete for the world title. So far the championships have been held in many countries including Jerusalem, Israel; Paris, France; London, England; Marbella, Spain, St. Moritz, Switzerland; Sicily, Italy; Berlin, Germany; and even aboard a boat traveling up the Rhine from Basel, Switzerland to Amsterdam, Holland.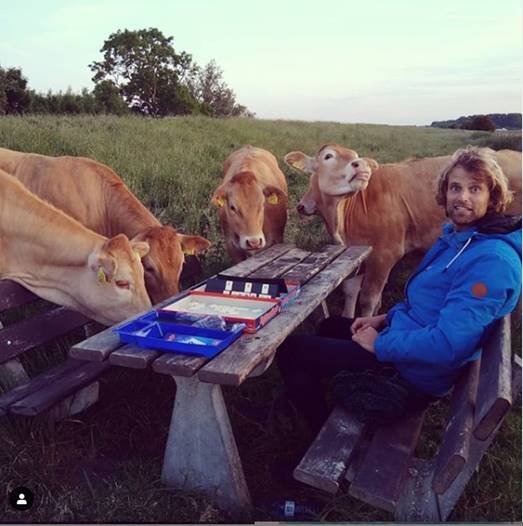 What advice do you have for others thinking of joining the family business?
My sister and myself really love what we do and consider ourselves to be amongst the lucky ones. I think people should follow their hearts and do whatever they want with love and a passion for what they want to do.