Earlier this year, Global Icons signed on to represent the Ford Motor Company worldwide for licensing. Global Icons intends to support Ford's brand initiatives by increasing brand exposure through product offerings worldwide. Global Icons' CEO, Jeff Lotman, talks about the developing Ford program.
Chris Adams: What is Global Icons' overarching strategy for increasing global brand exposure for the Ford brand?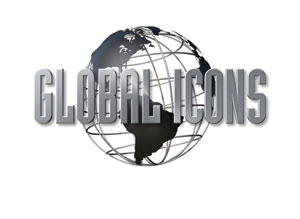 Jeff Lotman: We will build upon Ford's worldwide recognition as we expand beyond traditional licensing. We will effectually increase Ford's global brand exposure by developing vehicle-specific programs, entering into new product categories (for example outdoor and power equipment, consumer electronics, financial, and gaming), seeking new channels of distribution, and identifying international growth markets, such as Asia-Pacific, Middle East, and Africa.
C.A.: What elements of the Ford brand identity will be leveraged in developing Global Icons' consumer products program?
J.L.: The core elements of the Ford brand will be vital to development of the licensing program. The branded merchandise collections will mirror the ingenuity of its core vehicles while staying grounded in its heritage and tradition for achieving excellence. Leveraging the attributes of each Ford nameplate, we, for example, will create products for "Built Ford Tough" that will echo the quality and dependability of its core line. The thrill of racing will be represented in high performance-inspired Ford Racing products. Nostalgic memories will be evoked with classic products using the vintage Ford imagery.
C.A.: What are the building blocks for the Ford program?
J.L.: Ford's reputation as the pioneer and trusted name in automotive engineering is the foundation to its licensing program. Ford has been producing innovative and reliable products for more than a century and we will capitalize on Ford's success in uniting the brand with consumers. Together, Ford and Global Icons will pursue strong licensed partnerships to drive the brand into new and emerging international markets and new consumer product solutions.

C.A.: Who is the target consumer for the Ford licensing program?
J.L.: The Ford brand has something for everyone. Licensed products tailored to current and future Ford owners allow consumers to experience the brand in a unique way. For example, the "Built Ford Tough" brand naturally translates to tools geared for male consumers as they can appreciate that items with the Ford name are ones they can count on to get the job done right. To achieve this, we will assess and develop licensing strategies by region, based on consumer demands and insights, identifying products that will deliver the Ford brand promise.