WME Licensing is in development to craft the Miss Universe Organization into The Miss Universe brand. WME says that The Miss Universe Pageant is a cross-platform, global promotional vehicle with a history that spans the better part of a century. Sponsors are highlighted before a worldwide audience via a live telecast on NBC, a simulcast on Telemundo, and a highly trafficked website, www.missuniverse.com. Now WME Licensing starts by targeting the apparel, jewelry, and health and beauty categories for a global audience. The Miss Universe Organization encompasses The Miss Universe, Miss Teen USA, and Miss USA pageants.
Nancy Lombardi: Explain what WME's plans are to create Miss Universe into a brand.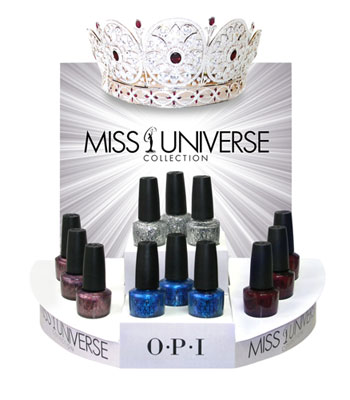 Rob Stone: We are looking to focus on it as a brand rather than focusing on the individual personalities. There have always been a few licensed things available here and there but never a cohesive brand plan. The goal is to tie the licensing into the actual show. For example, one of the first categories that I want to work on is apparel—and not just swimwear, which everyone expects. I want to create a line of casual, sportswear, eveningwear, and work wear.
N.L.: What can the Miss Universe brand offer licensees?
R.S.: During the first nine minutes of the show, the contestants come on stage wearing outfits from a designer and it gets a lot of publicity. I would like to be able to use one of our licensees of eveningwear, for example—or a partner retailer—and the host can say, "The collection worn tonight is The Miss Universe collection available at . . ." That type of mention is worth millions of dollars because the show airs on primetime for two hours, televised worldwide. Imagine the possibilities if the contestants are wearing licensed products for the first nine minutes of the show that gets mentioned, which is then available at retail?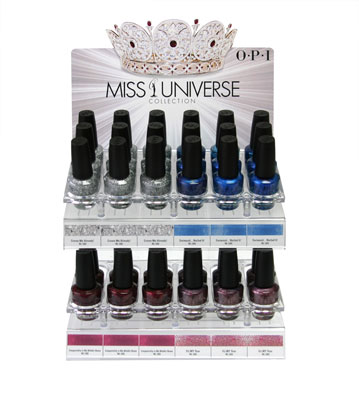 N.L.: How far along are you with developing the program?
R.S.: We are currently meeting with retailers to develop a direct-to-retail program. We are working on signing licensees for apparel, jewelry, and health and beauty. We plan to have product in store in fall 2012. We currently have one licensee on board, which is OPI for nail polish. Also of note, we do have the rights to use the pageant winners in personal appearances, ads, and for licensee use. For example, OPI did a two-page spread ad with last year's winner.
N.L.: Who is the target demographic for the Miss Universe brand?
R.S.: The televised pageants, which are Miss Universe, Miss USA, and Miss Teen USA, are watched by women ages 18–40. In addition, there is a large following in the Latina community.