Pocoyo's New iPad App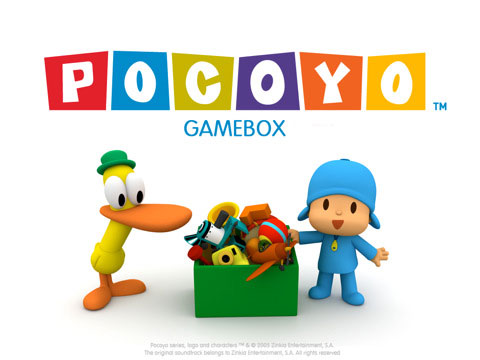 Zinkia Entertainment, the creators of preschool animated television series Pocoyo, have released a new iPad app, Pocoyo Gamebox. Available now through the Apple Store for $.99, Pocoyo Gamebox offers five different mini-games designed specifically for children in the 3–6 age range.
Demonstrating Zinkia Entertainment's commitment to offering a full multiplatform experience for its Pocoyo fans, rewards earned playing the games in Pocoyo Gamebox can be redeemed in the Pocoyo online virtual environment, www.pocoyoworld.com.
Wiggles Sign with NCircle
The Wiggles, the band who are currently celebrating their 20-year anniversary, and NCircle Entertainment announced a new distribution partnership. Under terms of the arrangement, set to take effect immediately, NCircle will distribute all new and original DVDs from The Wiggles, plus their catalog product, in the U.S. and Canada.
The inaugural Wiggles DVD from NCircle Entertainment will be released this fall. Additional details will be released at a later date.
The Wiggles' television show, Wiggly Waffle, airs on PBS Kids Sprout, and the group continues to tour and perform every year.
ACD to Distribute Playroom's Line
Playroom Entertainment, Inc., announced an agreement with ACD Distribution for ACD to handle exclusive distribution of Playroom brand game titles.
Dan Rowen, president of Playroom Entertainment, said, "We're very excited to have this arrangement in place. Playroom has had the pleasure of working with many great distributors, but having a chance to streamline our distribution with a great company like ACD is a tremendous opportunity for us. The arrangement provides us with solid, reliable delivery of Playroom product to retailers."
Bob Maher, president of ACD Distribution, said, "ACD is pleased to announce this new partnership with Playroom. ACD is always looking for ways to better serve our manufacturers and retailers, and we are excited for the opportunities this agreement will provide both companies and their partners moving forward."
For Playroom, the deal with ACD strengthens the company's commitment to its retailers as its product lines and game titles continue to expand. This year, Playroom announced the release of more titles and expansion games than it ever has in its company history.
My Little Pony at Target
Hasbro, Inc., announced an exclusive My Little Pony retail program with Target Corporation featuring out-of-aisle premium space in the toy department devoted to My Little Pony merchandise inspired by the magical world of Canterlot from My Little Pony Friendship is Magic, the series airing on The Hub and a Hasbro Studios production.
My Little Pony-branded products featured in the Canterlot section now at Target include: bedding, costumes, books, T-shirts, arts and crafts, activity sets, and exclusive toys.