Swarovski continues with its strategic expansion of its licensed boutique business with its 608 square-foot Grand Canal Shoppes at The Venetian location in Las Vegas, which opened this past April. The opening is part of Swarovski's plans to target casinos, airports, and shopping centers for new licensed boutique locations.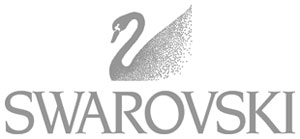 The Grand Canal Shoppes boutique is owned and operated by Calabrini, LLC. The group owns two other Swarovski-licensed boutiques in Las Vegas, located within the casino areas of The Venetian Resort Hotel Casino and The Palazzo Resort Hotel Casino. Additionally, Calabrini operates franchises and licensed boutiques for a variety of other brands including Davidoff.
"We're now entering our third year of operating Swarovski licensed boutiques. Our partnership has been extremely profitable thanks to the exceptional support that Swarovski provides," said Matt Arcella, managing partner of Calabrini, LLC, in a statement. "Swarovski offers integral tools and training that empower their retail partners to convey the Swarovski brand message and drive sales."
Swarovski has 14 licensed boutiques in the United States, with more than 70 percent of the locations in casino environments. The company plans to have 30 licensed boutiques by the end of 2012, half of which will be located in casinos, according to Swarovski. Current sales per square foot range from $1,500 to $5,000, depending on the venue and the size of the space, which vary from 150 to 1,000 square feet. Existing locations include: Foxwoods Resort Casino, The Palazzo Resort Hotel Casino, The Venetian Resort Hotel Casino, The Eldorado Hotel Casino, Valencia Town Center, John F. Kennedy Airport, and Hartsfield-Jackson Atlanta International Airport among others.
The Grand Canal Shoppes is the first licensed boutique in the United States to boast Swarovski's Crystal Forest retail design concept, which was created in collaboration with designer Tokujin Yoshioka. The design highlights Swarovski's crystal-cutting expertise, unique craftsmanship, creativity, and innovation. Key elements of the design concept are: crystal strand panels, a Chrysalis chandelier, a stainless-steel prism exterior, textured walls featuring reflective white prisms and white lacquer and mirror stainless-steel finishes.
Also, Swarovski has its own network of nearly 300 retail stores in North America. Swarovski's global retail operation is comprised of more than 2,000 retail outlets.
Nancy Lombardi: Why is Swarovski licensing out retail locations in casinos, airports, and shopping centers while operating so many other locations in house? What benefit does licensing these certain stores bring to the company?
Jim Fox: Swarovski is opening licensed boutiques in casinos and airports because these highly-trafficked locations require specialized retail expertise. Retail partners such as Calabrini possess the expertise necessary to operate in these retail environments. Our licensed boutique model performs very well in these types of locations because the consumer shopping experience is different in airports and casinos. By operating multiple stores in the same airport or casino, the licensee is able to gain operational efficiencies that have a positive impact on profitability.
N.L.: What other casinos and further locations are you targeting for growth by the end of 2012?
J.F.: We are working on prominent, high-traffic Las Vegas casinos such as The Cosmopolitan and The Mirage. We have targeted a number of airport locations as well and can confirm we will be opening in Detroit and Baltimore and are in discussions with Chicago (both O'Hare and Midway), Denver, and Charlotte.
N.L.: How does the sales per square foot differ in the licensed stores compared with the Swarovski-operated stores?
J.F.: Licensed boutiques are extremely productive as a result of being in highly trafficked casino and airport locations. It is more a function of traffic rather than a difference in licensed stores versus non-licensed stores.
N.L.: Who is your shopper? What are the top-selling items in both the licensed stores vs. the Swarovski-operated stores?
J.F.: The shopper profile in terms of demographics isn't much different in the licensed stores versus non-licensed stores. It is quite broad in terms of age group. However, the shopping experience is different. For example, people are pressed for time in airports so they are looking for affordable items to "grab and go." Casino consumers, especially in Las Vegas, are spending more on fashion as they dress up for a night on the town.
N.L.: Is there a different look and/or different product mix between licensed stores and Swarovski-operated locations?
J.F.: A Swarovski-licensed boutique looks and feels exactly the same as any other Swarovski boutique. We want the end consumer to have exactly the same brand experience whether they are in a Swarovski boutique that is owned or one that is operated by an outside partner. Licensed boutiques carry the same assortments and have the same design as all of our retail locations. We are currently rolling out a new Crystal Forest retail concept in all of our stores and our location at Grand Canal Shoppes is the first licensed boutique to feature this new design. The product mix is basically the same. As we introduce some new categories (such as watches, eyewear), we are slower to introduce them into licensed boutiques (we basically test them in our stores first) as we want to insure the product assortments we provide our licensees are as productive as possible.